You are here
Autumn Bazaar brings together local, int'l vendors for good cause
By Ana V. Ibáñez Prieto - Nov 18,2017 - Last updated at Nov 18,2017
AMMAN — Dozens of local and foreign vendors on Friday gathered at the 6th Autumn Annual Bazaar organised by the Friends of Jordan Society (FJS), selling designer items and home-made deli and baked food to raise funds for the organisation's charitable projects in Ghor Fifa in southern Jordan.
"We founded FJS back in 1999 with the aim of improving the lives of young citizens and their families in the educational and social aspects," FJS President Hind Batayneh told The Jordan Times, noting that most profits from the bazaar will go to the Fifa Kindergarten established by the organisation in 2002, which accommodates 50 children every year free of charge and provides them with school material.
"We will also grant scholarships for the most outstanding university students across the Kingdom, and we are starting to offer free private lessons for Tawjihi students based in South Jordan," Batayneh added.
This year's edition was the first in the history of the Annual Autumn Bazaar to include international vendors, introducing handcrafters from Lebanon and Egypt.
Egyptian handcrafter Marwa Hamed, owner of Marwa Hamed Clothing, was one of the international vendors invited to the bazaar.
"I brought Oriental, ethnic items that represent the culture of Egypt," Hamed told The Jordan Times, stressing that every piece she makes is "carefully embroidered, different and unique".
Sa'd Bitar, owner of the candles brand Sham'a, was representing Lebanon in the bazaar. "We pour the candle wax into our moulds and sculpt candles with unique shapes," explained Bitar, noting that all of Sham'a candles are made with sustainable, environment-friendly components and methods.
Ishq Artisan Chocolates was one of the local foodmakers present at the event, providing attendees with the sweet taste of chocolates, dates and molasses.
"We make this chocolate in Jordan using premium cocoa beans, and we turn them into healthy treats, keeping the sugar low and eliminating hydrogenated oils," said owner Zahira Haram, pointing out that "there is a misconception about chocolate being unhealthy, and it is actually a great mood enhancer".
"We come to the bazaar every year and we expect great affluence in this edition," said local designer Hind Dajani, who brought table covers, bags and blankets made with local materials to the bazaar.
A sense of novelty was brought to the event by Suzan Al Mounzer, whose stall showcased all kinds of home accessories and decorations made using the decoupage art technique, which prime materials are napkins and tissue paper.
For her part, Amman-based artist and designer Dodi Tabbaa showcased the scarfs, cardigans and shirts she designed after being "inspired by worldwide travels, landscapes and patterns in nature".
Every purchase at Tabbaa's stall benefitted a garment factory worker, providing them with literacy programs in English, accounting and marketing.
The bazaar also featured Clara, a new Amman-based start-up known for being the first company in Jordan to distribute water bottled in glass, avoiding the risks of water contamination in its transportation.
Related Articles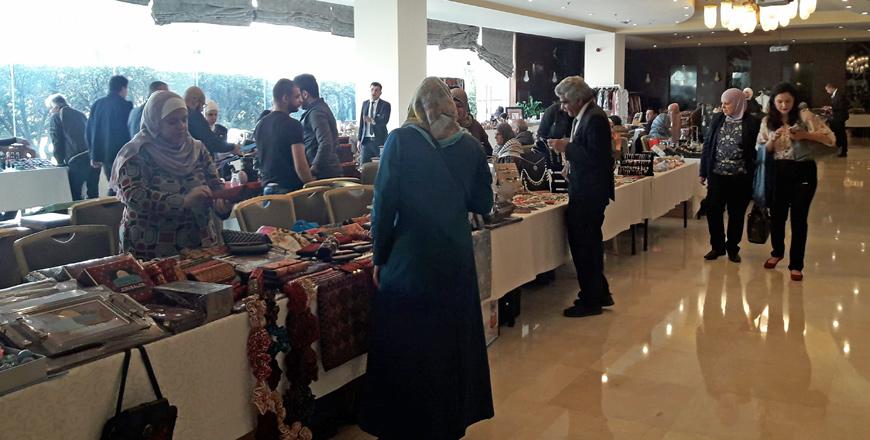 Mar 11,2018
AMMAN — Some 90 female entrepreneurs on Thursday had the opportunity to showcase their homemade creations to the public, as part of the "Mak
Nov 03,2014
Minister of Energy and Mineral Resources Mohammad Hamed on launched a JD1 million solar energy project in Amman.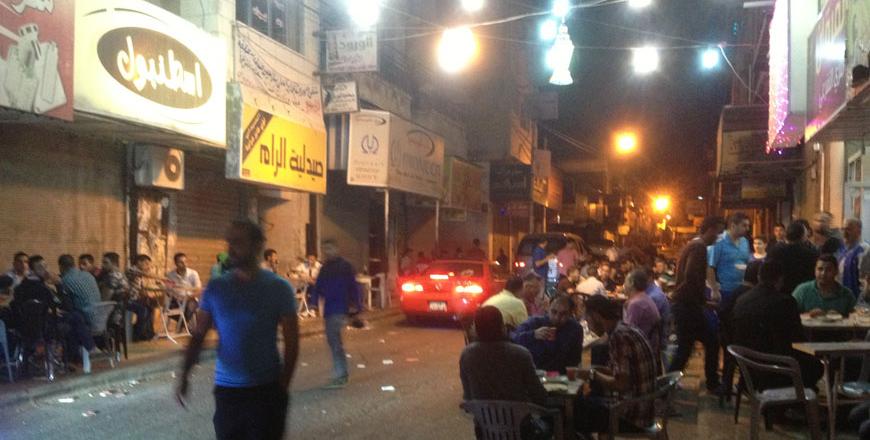 Jun 29,2015
IRBID – For Irbid residents, Yaseen Al Fawwal Restaurant is not just an eatery that serves hummus and foul; it is a city attraction, particu
Newsletter
Get top stories and blog posts emailed to you each day.