You are here
Authorities on high alert as snowfall disrupts public life
By Hana Namrouqa - Jan 16,2019 - Last updated at Jan 17,2019
A man stocks up, on Wednesday before the expected rainfall. The Greater Amman Municipality also issued an alert on Wednesday to deal with the expected emergencies (Photo courtesy of Osama Aqarbeh)
AMMAN — For the second week in a row, authorities declared a state of maximum alert to deal with emergencies, as a polar front rolled in on Wednesday afternoon, bringing freezing temperatures, heavy rain, snow and brisk winds.
By Wednesday afternoon, the Jordan Meteorological Department (JMD), had recorded "very good amounts of snow" in mountainous areas, indicating that as the "very cold front's" impact deepens, snow is forecast to fall on areas located 900 metres above sea level, which entails vast parts of the Kingdom.
In light of the weather conditions, Prime Minister Omar Razzaz decided to delay the start of work at ministries and public departments until 10am today. Razzaz also delegated authorities for governors and education directors to announce Thursday as a holiday, depending on weather conditions in their respective areas, the Jordan News Agency, Petra, reported.
Central Bank of Jordan (CBJ) Governor Ziad Fariz also decided to delay work at the CBJ and banks working in the Kingdom until 10am, Petra added
"At our station in Ajloun, it is snowing heavily and the snow has already stuck. We are getting reports from all over the country of snowfall, especially in [areas of] high altitude," head of the JMD's weather forecast section and its spokesperson, Raed Rafid Khattab, told The Jordan Times over the phone.
Heavy snow was reported in Ajloun, Sakeb in Jerash, the Salt highlands in Balqa, Shobak in Tafileh and Mutah in Karak, according to Khattab.
The effects of the polar front, which is accompanied by a depression centred over Cyprus, are expected to continue until noon today. The JMD said that after which, the weather will start to gradually stabilise as the impact of the combined weather conditions wane this afternoon.
In preparation for the extreme weather, the Greater Amman Municipality (GAM) announced on Wednesday a state of maximum alert.
The municipality urged the public to call its main emergency response rooms for any weather emergency at 06/5359970, 06/5359971 or 0798166789.
The GAM said that a total of 300 pieces of machinery, including 135 snow sweepers and loaders, are ready to deal with weather-related emergencies.
In addition, the GAM and the Public Security Department (PSD) called on people to avoid tunnels and bridges during snowfall and to avoid slippery roads.
The GAM and the PSD urged people living in low-lying areas to relocate to higher ground, and called on the public to remove objects from their rooftops and yards that could be blown away by strong winds.
In addition, the authorities urged people to avoid parking their cars on the sides of streets to avoid hampering snow clearing efforts and to prevent damage to their cars as machinery clears snow.
Meanwhile, the Ministry of Water and Irrigation urged households to insulate their water metres, in light of the expected freezing temperatures, by wrapping them with burlap or a piece of cloth.
They also said any exposed water pipes should be covered with burlap or rock wool to prevent temperatures from damaging them, according to ministry's spokesperson, Omar Salameh, who noted that subscribers would incur repair costs if their metres are damaged.
The ministry also urged households to "refrain from connecting their drainage pipes to manholes in the street, as the practice places additional pressure on the sewage system and causes manholes to flood", a municipal official said on Tuesday.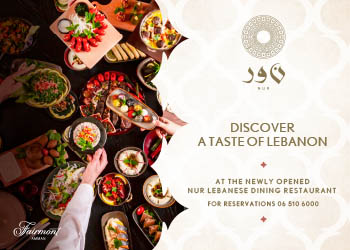 Newsletter
Get top stories and blog posts emailed to you each day.