You are here
Archaeologists discuss overlooked treasures at Amman conference
By Saeb Rawashdeh - Jun 05,2016 - Last updated at Jun 05,2016
AMMAN — Archaeological scholars from around the world gathered in Amman recently to share their research on a wide range of topics, from ancient pilgrim waystations to legends of hidden Ottoman gold.
Around 200 researchers met for the International Conference for Archaeology and History of Jordan (ICHAJ), organised at the Princess Sumaya University for Technology.
The Middle East has significant archaeological heritage, including unexplored prehistoric sites, said Robert Bewley, of Oxford University's School of Archaeology.
But urbanisation, the spread of agriculture, looting and wars endanger these sites, he warned.
Road works, farming and tomb-robbing threatened the ancient site of Khirbet Qazone, before it was discovered accidently in 1996 by archaeologists working on the eastern shores of the Dead Sea, said Greek scholar Konstantinos Politis.
"A rescue archaeological project was then immediately mounted to retrieve as much information as possible of this unique site," said Politis, who founded the Hellenic Society for Near Eastern Studies.
The site, in Mazraa town, has a cemetery containing over 5,000 burials from the 1st to the 4rth centuries AD, as well as Nabataean pottery, jewellery and well-preserved tailored clothing from Greek and Roman times, he said.
Khirbet Qazone has been identified as the historical town of Mahoza, mentioned in letters dating back to the 2nd century AD, while crosses found at the cemetery suggest its most recent burials were during Christian times, he added.
For Reem Al Shqour, archaeologists themselves have neglected an important feature of Jordan's Islamic history: roadside inns used by pilgrims.
Shqour, of Bonn University in Germany, said she is studying the development of these inns and their importance to pilgrims undertaking the Hajj, the greater Muslim pilgrimage to Mecca, focusing on Aqaba Castle, which was at the junction of two major pilgrim routes.
"[All] of the previous studies on khans [pilgrim inns] have either been very general, or quite restricted in terms of geography and chronological or historical scope," Shqour argued.
Scholar Micaela Sinibaldi said the Petra hinterland was another overlooked area of Jordan's archaeological past, due to the intense focus on the Petra valley itself.
She said the pottery from Petra in the Islamic period was almost completely handmade, but that no research had been done to distinguish between ceramics from different periods.
According to Sinibaldi, at Bayda, a few kilometres north of Petra, there is evidence of settlement in the 7th century AD "with traces of occupation in the 11th to 14th centuries and a substantial phase between the 16th and 18th centuries".
Meanwhile, Morag Kersel addressed a common question posed to archaeologists: "I suspect there is not an archaeologist in the room who has not been asked if they have found gold, or if they are looking for gold, or where the gold is at the site."
Archaeological digging has long been associated with hidden gold, particularly in the Eastern Mediterranean "where the myth of Ottoman gold is legendary and persistent", said Kersel, of DePaul University in the US.
"People from all walks of life, from all over the region dig at sites within the ancient borders of the empire with the purpose of finding the gold left behind by the fleeing Ottomans," he said.
ICHAJ was established in 1980 by HRH Prince Hassan and has been held every three years at different capitals of the world.
The title of the 13th conference was "Ethics in Archaeology".
Related Articles
Jan 09,2018
AMMAN — Research Associate at Andrews University Reem Al Shqour undertook the task to write about Islamic waystations because she thought th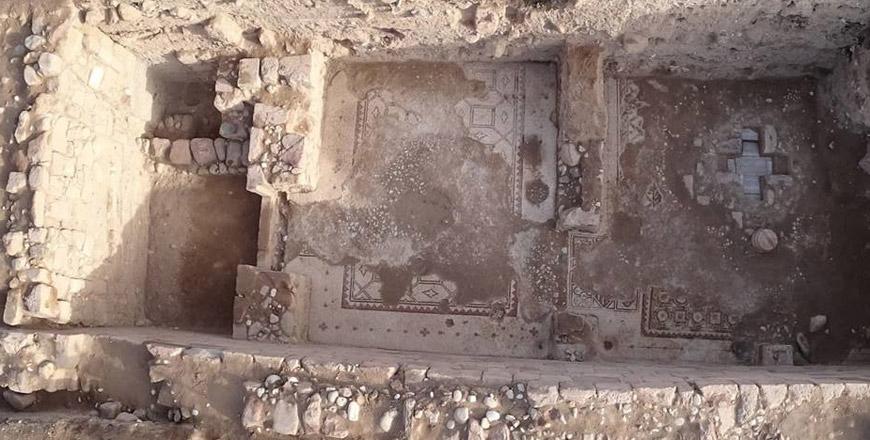 Jul 03,2017
AMMAN — Modern Ghor Safi, located at the southeastern end of the Dead Sea near the lowest point on earth, has been populated for over 12,000
Apr 23,2017
AMMAN — Academics have often relied on "old-fashioned views" when it comes to understanding the Crusader period, and these views have also a
Newsletter
Get top stories and blog posts emailed to you each day.