You are here
Al-Ississ urges G-20 to factor developing, emerging economies into health, economic responses to COVID
By JT - Nov 21,2020 - Last updated at Nov 21,2020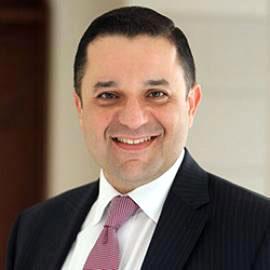 AMMAN — In the final of a series of sessions for finance ministers under the Saudi G-20 Presidency, Minister of Finance Mohamad Al-Ississ commended the Kingdom of Saudi Arabia for gathering states virtually throughout the year to craft "global-minded answers for the global questions posed by the coronavirus", in particular commending Saudi Finance Minister Mohammed Al Jadaan for his pivotal role.
Jordan was invited as an honorary guest participant for the G-20 this year, under the presidency of Saudi Arabia. During the virtual summit held on Friday, Al-Ississ highlighted that emerging and developing countries must be factored into both the health and economic solutions as they are being crafted, according to a Finance Ministry statement.
Emerging markets entered this crisis burdened with fiscal and economic challenges of the past and have yet to recover from the previous global financial crisis, noted Al-Ississ, also warning that no country is immune from both health and economic ramifications of the pandemic.
As a solution to this, Al-Ississ proposed preventative as opposed to reactive economic solutions, urging the G-20 to help provide developing economies with the fiscal space needed to cushion the blow of the virus before harsher ramifications are felt.
The session was attended G-20 finance ministers including the US, France, the UK and China.
The session also included participation from finance institutions, such as International Monetary Fund Managing Director Kristalina Georgieva and President of the World Bank David Malpass.
Al-Ississ expressed gratitude for the technical and fiscal support provided by two of Jordan's key development partners. He also cited Jordan's recent successful first review of its four-year Extended Fund Facility with the IMF.
Newsletter
Get top stories and blog posts emailed to you each day.