You are here
55kg of illegally smelted lead seized in Madouneh
By Hana Namrouqa - Dec 05,2017 - Last updated at Dec 05,2017
AMMAN — The Ministry of Environment on Sunday seized and confiscated 55 kilogrammes of smelted lead during a night raid in east Amman, government officials said on Monday.
The lead was extracted from used car batteries, according to the ministry, which said that its inspection teams raided several locations in Madouneh, some 30 kilometres east of Amman, and arrested those involved in the illegal practice.
"The ministry received information about people illegally extracting and smelting lead out of old car batteries in open spaces, using special furnaces late at night,"Minister of Environment Yaseen Khayyat said in a statement e-mailed to The Jordan Times.
Khayyat noted that several people were arrested and will be referred to the general prosecutor for further legal action.
"Smelting lead and similar illegal practices pose huge health and environment hazards, especially that lead and waste oils are categorised as hazardous waste according to laws and international conventions,"Khayyat highlighted in the statement.
Ministry's spokesperson, Isa Shboul, on Monday said that the ministry's inspection teams were accompanied by the Rangers, highlighting that two shipments of old car batteries had already been emptied out of lead when the team arrived.
"The practice, which took place in a remote open space in Madouneh, is highly dangerous because smelting lead produces toxic fumes, while any leaked drop can cause major contamination to underground water and the environment,"Shboul told The Jordan Times.
He noted that recycling old car batteries is a highly monitored practice in Jordan, noting that it takes place at specialised factories under the ministry's strict supervision and control after receiving a licence.
Recycling lead from used batteries is known to result in high lead exposures that can cause severe health effects and contaminate the environment unless adequate equipment is used and procedures to minimise emissions are followed, according to web sources.
Related Articles
Dec 31,2017
AMMAN — The Ministry of Environment has referred 15 factories to the general prosecutor from April till December for producing plastic bags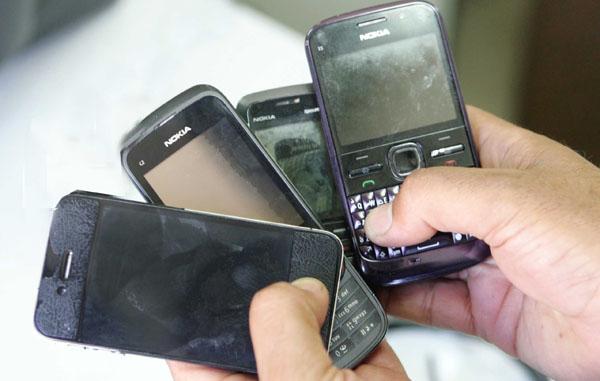 Mar 25,2015
With Jordanians changing their mobile phones every two years and around 2 million new mobiles being bought annually, thousands of discarded handsets become environmental and public health hazards, officials said on Wednesday.
Jul 13,2016
AMMAN — The Ministry of Environment will launch a national campaign in August to combat littering and raise environmental awareness, officia
Newsletter
Get top stories and blog posts emailed to you each day.