You are here
30,000 vulnerable refugee families benefit from monthly cash assistance — UNHCR
Agency says 747,080 refugees in Jordan from 57 nationalities, 16.5% of whom live in refugee camps
By Rana Husseini - Oct 10,2019 - Last updated at Oct 10,2019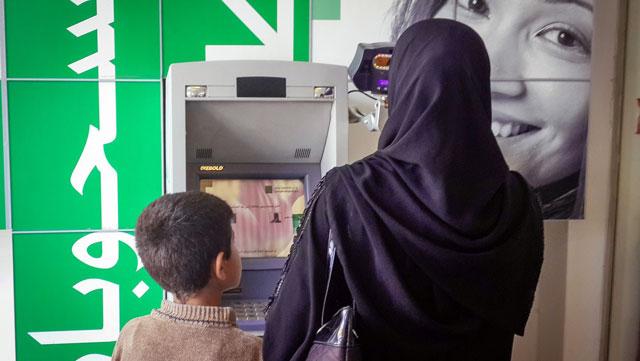 UNHCR monthly cash assistance in Jordan currently provides support for almost 30,000 vulnerable refugee families (Photo courtesy of UNHCR)
AMMAN — An average of 30,000 vulnerable refugee families benefit each month from assistance in form of a social (cash) transfer to cover their most vital and essential needs, the United Nations High Commissioner for Refugees (UNHCR) has said.
Jordan is one of the countries that is most affected by the Syria crisis, hosting the second highest share of refugees per capita in the world, according to a UN fact sheet that was distributed recently to the press.
The UN refugee agencies declared that as of September 2019, there were 747,080 refugees in Jordan from 57 nationalities, 16.5 per cent of whom live in refugee camps, according to the UNHCR statement.
The highest number of refugees in Jordan, according to the UNHCR, is Syrians, numbering 656,512, followed by 67,286 Iraqi refugees and 14,703 from Yemen.
UNHCR Jordan was among the first UNHCR operations worldwide to introduce iris-scanning biometrics technology as an integrated, systematic part of its refugee registration in 2013, according to the UNHCR statement.
"Almost all registered Syrians are since enrolled with biometrics. Up to 4,000 refugees a day can be processed at the largest urban registration centre in the Middle East and North Africa (MENA) region," the UNHCR statement added.
Furthermore, the UNHCR has been directly providing psycho-social support and emergency cash assistance to sexual and gender-based violence survivors, the UN agency statement said.
This, the statement added, has been complemented through partnerships with local NGOs who provide specialised support to survivors in safe spaces in Jordan. Survivors are referred to health, legal and safe-shelter options and other services, the statement said, adding that the agency also implements prevention activities such as women's empowerment workshops, self-defence classes led by refugee women and various awareness activities within communities.
The Disability Task Force continues developing the Guidance Note on Disability Inclusion in gender-based violence (GBV) programming, which aims to support a standardised approach among the GBV service providers in Jordan on disability inclusion in the GBV programming and to ensure that GBV prevention and response services are inclusive and well-positioned to appropriately meet the needs of GBV survivors with disabilities, the UNHCR statement added.
The UNHCR statement said that following the London and Brussels Conferences, the Jordan Compact and the EU–Jordan Compact, the government of Jordan waived the fees required to obtain a work permit for Syrian refugees in a number of occupations open to foreign workers and simplified the documentation requirements.
"These measures have encouraged employers to regularise their workers; over 153,000 work permits have been issued for refugees since early 2016 allowing refugees to look for jobs mainly in the agriculture and construction sectors," the UNHCR said.
The development of electrical infrastructure in Jordan's Syrian refugee camps, ensuring that all refugees are able to satisfy their energy needs for cooking and lighting in a safe and sustainable manner without fear or risk to their health, well-being and personal security, is one of the UNHCR's main goals, the UN agency's statements stressed.
In line with Jordan's strategy to become a green economy by 2020, the UNHCR provided access to clean and renewable energy in refugee camps, as Jordan is now home to the first refugee camp in the world powered by renewable energy, the statement added.
The solar plant in Azraq refugee camp was inaugurated in May 2017 while the one in Zaatari camp opened in November 2017. Solar plants help the UNHCR to save an average of approximately $6 million per year in electricity bills, the UNHCR statement said.
Newsletter
Get top stories and blog posts emailed to you each day.