You are here
Becoming aware of road safety precautions
Apr 28,2018 - Last updated at Apr 28,2018
It is with great sadness that I read this morning about the tragic death a young student and the injury of several others, as a result of an accident on their way to school.
However, the thought came to my mind as to whether or not the parents or guardians of those students, who are obliged to avail themselves of unofficial private transport to take their children to school, really do their due diligence? Do they check the papers of the driver? Do they make sure that the minibus is fit for purpose mechanically and equipped with the requisite number of seat belt? Does every student have a seat or is the bus carrying more than its capacity?
Every day, sitting in traffic in Amman, I see the most basic rules of road safety being ignored, from children on a lap of a front seat passenger, to several people crammed into a car which is clearly designed for four or five passengers, and children leaning out of windows in moving vehicles, not to mention drivers who are controlling the steering wheel with a couple of fingers whilst clutching a mobile telephone to their ear with one hand and a cigarette held in two fingers of the same hand that is doing the steering.
We must become aware of safety precautions and be wise before the event, not grieving afterwards.
Dina Adnan
Amman
Related Articles
Mar 08,2018
AMMAN — A fourth passenger, involved in a road accident that occurred in Jerash on Tuesday, succumbed to his injuries on Wednesday, traffic
Feb 09,2015
In its element on London's tight and busy streets, the UK's best-selling Ford Fiesta is affordable, agile, economical and sensible. With 131,254 Fiestas registered in the UK in 2014, it outsells the next best-selling Ford Focus (46,114) and its chief rival and third best-selling Vauxhall Corsa (49,471), according to Auto Express.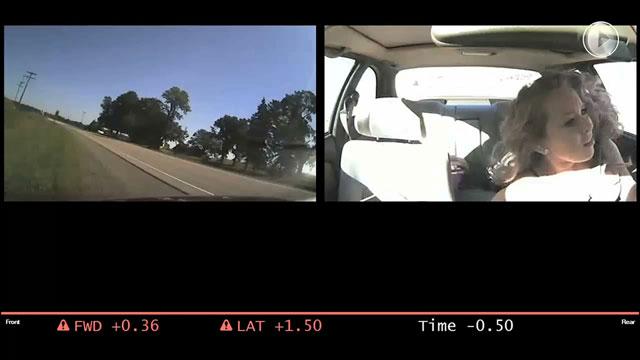 Mar 25,2015
Distractions — especially talking with passengers and using cellphones — play a far greater role in car crashes involving teen drivers than has been previously understood, according to compelling new evidence cited by safety researchers.
Newsletter
Get top stories and blog posts emailed to you each day.