You are here
ASE 'can do it again'
Jan 11,2017 - Last updated at Jan 11,2017
Someone once said that a stock market is only as good as what is listed on it. Applying this to the Amman Stock Exchange (ASE) today would tell us that some of its listed companies are not up to par.
Statistics coming out of GCC stock markets keep reminding us that Jordanian investors are amongst the top traders on Gulf exchanges.
It is not a liquidity crisis that the ASE faces today, but one of investor confidence.
Granted, Jordan's economy is facing challenging regional conditions and these, in turn, impact listed companies' earnings. However, other issues that have an impact on investor confidence are also at play, such as disclosure practices and corporate governance structures, especially as these relate to related party transactions.
ASE has taken the commendable step of suspending trading in shares of companies that miss certain critical disclosure deadlines.
The capital markets regulator, the Jordan Securities Commission, is currently engaged with Parliament in an effort to amend the Securities Law, and part of these amendments will address enforcement issues of the corporate governance code.
No doubt losing its emerging market status after 2008 cost ASE dearly in terms of valuations and liquidity.
The Jordan Capital Markets Roadmap, recently launched by the commission and the European Bank for Reconstruction and Development, and including a set of recommendations to develop Jordan's securities markets and improve Jordan's MSCI rating, from its current frontier ranking to emerging market status, is one of these recommended steps.
With ASE becoming a shareholding company within a few weeks, it is interesting to note that, according to a recent Bloomberg article, the Jordanian exchange ranked 6 out of the top 10 best performing stock markets in the world in 2001, and again 8 out of the top 10 best in 2008.
ASE did it before and it can do it again.
As we draw up a new strategy for ASE in its new corporatised form, we need to analyse what has been going wrong since 2008, how to correct it, and continue to develop a major economic engine of Jordan's economy.
Majd Shafiq,
Amman
up
11 users have voted, including you.
Related Articles
Oct 30,2016
AMMAN — The Amman Stock Exchange (ASE) is still receiving quarterly reports of the period that ended in September 30, 2016, from all ASE lis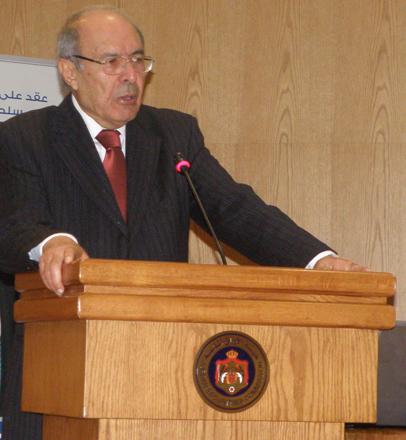 Feb 28,2016
AMMAN — The Jordan Securities Commission (JSC) has prepared draft new instructions that allow trading unlisted securities on the Amman Stock
Jul 14,2016
AMMAN — The Amman Stock Exchange (ASE) market will start applying regulations on trading stocks of companies that are not listed on the ASE,
Newsletter
Get top stories and blog posts emailed to you each day.