You are here
Voice shopping to expand tremendously by 2022
By USA Today (TNS) - Mar 04,2018 - Last updated at Mar 04,2018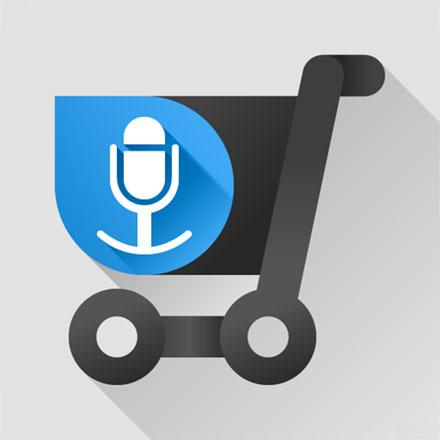 Photo courtesy of apptweak.com
The retail revolution shifting sales from stores to laptops to smartphones could be on the verge of its next sea change—when shoppers will ask Amazon's Alexa, and other voice-driven speakers, to order just about, well, everything.
Purchases made through devices like Google Home and Amazon's Echo are projected to leap from $2 billion today to $40 billion by 2022, as technology improves, US consumers become more comfortable, and the speakers become nearly as commonplace in homes as a flat-screen TV, according to a new study from OC&C Strategy Consultants.
"We really see this as the next big disruptive play in US retail,'' says John Franklin, associate partner at OC&C which surveyed 1,500 smart speaker owners in December .
The smart speaker space is one that many tech giants want to play in. Though Amazon and its digital helper Alexa have come to define the niche, Google Home with its Google Assistant is second in popularity. Apple began shipping its Siri-assisted HomePod smart speaker in February. Microsoft's "Cortana" is also part of the mix.
For now, the most popular use of voice-driven speakers is to play music or find out whether to take an umbrella when heading out the front door, OC&C says.
But with virtual assistants that can turn up a thermostat and even rattle off jokes, voice-driven speakers are at the centre of a budding universe of artificial intelligence connected devices that include bathroom mirrors, door locks, and TV monitors. Smart home product sales are expected to total $4.5 billion this year, up 34 per cent from 2017, according to The Consumer Technology Association.
Among the US residents who have a smart speaker, 62 per cent have used it to buy groceries or some other item, according to OC&C's study. And the report predicts that the percentage of US homes with a smart speaker will rise from the current 13 per cent to 55 per cent by 2022.
"That number has been going up incredibly rapidly over the last two years,'' Franklin says. "That's clearly a big driver in the overall potential in voice shopping. We then expect household spend with smart speakers will increase also.''
Amazon is still king
Amazon, which first upended the retail environment when it wooed readers away from traditional book stores, then became the go-to for many online shoppers interested in items ranging from toys to tools, now dominates the emerging smart speaker space as well.
The Amazon Echo is used in 10 per cent of US households, followed by Google, which is in 4 per cent of US homes, and Microsoft's Cortana which comes in at 2 per cent.
Amazon's strength should give other retailers pause, Franklin says.
"Retailers should be taking notice of this primarily because of the way Amazon is pushing this technology and the potential Amazon has to access consumers on a regular basis and in a very intimate way,'' he says.
But Google is pushing back. With visitors increasingly starting their browsing on Amazon instead of Google, the world's largest search engine has been linking up with a range of retailers including Whole Foods, Costco and Walmart, whose items are available through its shopping and delivery service Google Express.
With Express, customers can place orders through Google Home as well as on the Google Express website and app.
Voice shopping faces obstacles
Still, there are hurdles that could slow down how quickly shoppers take to voice shopping— and how lucrative voice-based purchases are for retailers.
Currently, it can be difficult to compare prices when ordering via speaker and customers often have to use specific wording like "Ok Google'' when launching their transactions.
For retailers, OC&C found that the tally from voice orders is not typically as high as purchases made online, with shoppers more apt to buy cheaper items like phone charger cables via voice, than a high-priced appliance. The average online basket was $661 for online purchases of electronics, as compared to $239 for voice orders, OC&C said.
Then, there is the matter of trust. Among shoppers who are not currently making purchases through a smart speaker, only 45 per cent trust that the device would recommend the best reviewed products.
But among those who do shop via voice, 83 per cent say they have confidence in the virtual assistant's suggestions — signalling that once consumers try the new way of summoning goods and services, they often like it.
Those numbers give "us confidence this isn't simply a fad, but is a meaningful channel that will continue to disrupt retail over the next five years and beyond'", Franklin says.
up
8 users have voted, including you.
Related Articles
Jun 22,2017
When Jeff Bezos first launched Amazon.com in 1994, he gave himself a 30 per cent chance of success — slightly better than the 1 in 10 odds f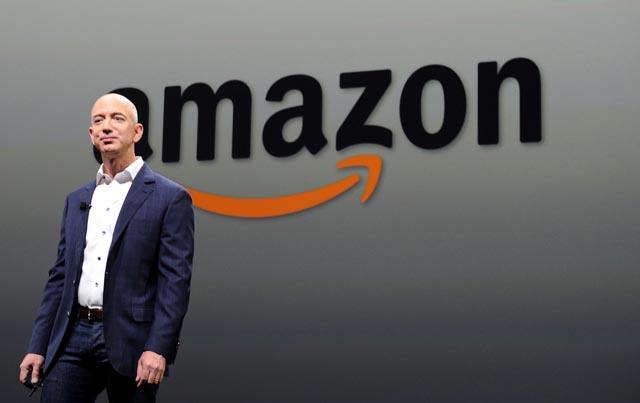 Jun 17,2014
Amazon's mystery unveiling Wednesday is widely expected to be a smartphone, which if managed well could shake up the market and boost the US online giant as a device maker.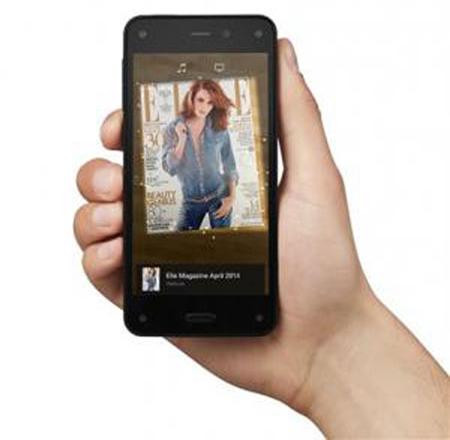 Sep 08,2014
Imagine using your phone to snap a photo of the cool pair of sunglasses your friend is wearing and instantly receiving a slew of information about the shades along with a link to order them.
Newsletter
Get top stories and blog posts emailed to you each day.