You are here
Peugeot 3008 1.6 BlueHDI 120 S&S (manual): Clever and compact crossover
By Ghaith Madadha - Oct 16,2017 - Last updated at Oct 16,2017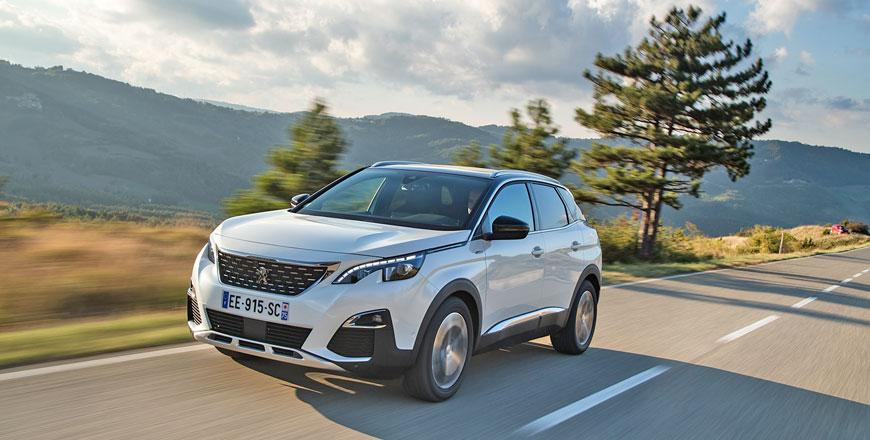 Photo courtesy of Peugeot
Arriving to global markets late last year and in Middle East markets in recent months, the second generation Peugeot 3008 has already won European plaudits and is now nominated for the region's own UAE-based 2018 Middle East Car of the Year awards.
A stylish and seemingly upmarket — yet attainable — take on the compact crossover segment, the 3008 is a strikingly futuristic French take on an ever-popular segment, with a number of distinctive features and almost hatchback-like driving sensibility and agility.
Distinctive and dynamic
A bolder, more dynamic and vibrant design than most rivals and its own MPV-like predecessor, the new 3008 is a compact and car-like drive but with distinctly sharp SUV-like styling. Fresh and feisty in aesthetic, the concept car-like 3008's lines and surfaces are complex yet uncomplicated, and is chunky, sharp, defined and jutting in execution.
Seemingly ready to pounce, the 3008 has a sense of forward motion about it, with pert rear, blacked out floating roofline design and tailgate-top spoiler.
Sporty and urgent in demeanour, the 3008 features scalloped wings, clamshell bonnet and pinched flanks. Meanwhile its fascia features a weaving chequered grille and claw like motifs for the front and rear lights, in reference to Peugeot's lion emblem. SUV-like in design, the 3008's 219mm ground clearance is generous for mild off-road driving.
And while offered only with front — rather than four-wheel drive, the 3008 does, however, feature an Advanced Grip Control system, which leverages electronic traction control to maintain limited wheelspin to maintain momentum and traction over loose surfaces.
Confident efficiency
The most fuel efficient of the 3008 model all turbocharged model range consisting of two diesel and two petrol model, the 1.6 BlueHDI 120 S&S version — with stop/start function — is the sort economical vehicle that Jordanians can look forward to only if restrictions on diesel passenger cars are removed.
Driven during the global launch event in Italy, the BlueHDI 120 is not quite as muscular as the range-topping 2-litre diesel-powered 3008 GT or the petrol THP165, but burning just 4l/100km combined, is even more economical than the 1.2-litre three-cylinder petrol THP130.
Developing 118BHP at 3500rpm and a hefty 221lb/ft torque at 1750rpm, the BluHDI 120 isn't as responsive off the line as other 3008s or as zippy at top-end as the petrol models. However, with one light-handedly working its six-speed manual gearbox and intuitive clutch pedal to keep it within its high torque mid-range sweet spot, the BlueHDI drives with confident, muscular and thrusting flexibility. With little by way of diesel clatter at low revs and smooth in mid-range, the BlueHDI 120 accelerates through 0-100km/h in 11.2-seconds and is capable of 189km/h.
Comfort and composure
Charging up a narrow, long and roughly paved route with flexible consistency and confidence during test drive, the BlueHDI 120 maintained its composure and verve even when driving over a sudden crest followed by a dip in the road imperceptible from the angle of incline. With its long wheel travel ensuring traction remained consistent, the BlueHDI's supple springing allowed it to settle back down comfortably, while taut damping provided buttoned down reaction on rebound control, and altogether demonstrated poised vertical control.
Comfortable, forgiving and fluent over imperfections and even unpaved roads, the 3008 meanwhile demonstrates good body control, with slight yet progressive lateral weight shift well controlled with little lean for its segment.
Seemingly lighter on its feet, more eager and intuitive with front-wheel-drive and subsequently restrained 1304kg weight, quick and direct steering and comparatively narrow yet 205/55R19 tyres, the 3008 felt nimble, eager and tidy into corners and through narrow switchbacks. At cruising and highway speed, it was refined and stable, while brakes were reassuring and effective.
Well equipped and packaged
Stylishly designed, economical, reassuring and pleasant to drive, the 3008 is also well-equipped with a long list of standard and optional features including distance alert and brake assistance, dynamic cruise control, lane departure warning and blind spot warning systems.
For off-road driving, its generous 207mm ground clearance is helped by electronic assistance systems that include hill descent control. Inside, and for higher specification models, the 3008 can be optioned with scented air circulation, high quality sound system, massaging seats and an electric-assisted scooter stowed in the boot for use in urban areas after parking.
Spacious and distinctly stylish inside, the lower spec BlueHDI 120 version driven featured good quality fabric upholstery and soft textured trim and tablet-style infotainment screen, but more generously specified models can even be had with real oak trim and leather seats. Uniquely designed, the 3008's futuristic cabin features a small chunky steering wheel that one peers over to view the advanced and configurable digital i-Cockpit instrument panel.
This layout, along with a high and well-adjustable driving position also provides better road visibility. Well packaged, the 3008 also provides good passenger and cargo space, including good rear headroom for tall passengers.
TECHNICAL SPECIFICATIONS
Engine: 1.6-litre, turbodiesel, transverse 4-cylinders
Valve-train: 16-valve, DOHC, common-rail direct injection
Gearbox: 6-speed manual, front-wheel-drive
0-100km/h: 11.2-seconds
Maximum speed: 189km/h
Power, BHP (PS) [kW]: 118 (120) [88] @3500rpm
Specific power: 75.6BHP/litre
Power-to-weight: 90.7BHP/tonne
Torque, lb/ft (Nm): 221 (300) @1750rpm
Specific torque: 192.3Nm/litre
Torque-to-weight: 230.7Nm/tonne
Fuel consumption, urban/extra-urban/combined: 4.7-/3.5-/4-litres/100km
CO2 emissions, combined: 104g/km
Fuel tank: 53-litres
Length: 4447mm
Width: 1841mm
Height: 1615mm
Wheelbase: 2675mm
Track, F/R: 1601/1610mm
Overhang, F/R: 923/849mm
Ground clearance: 219mm
Approach/departure angles: 20°/29°
Boot capacity, min/max: 591-/1580-litres
Headroom, F/R: 915/912mm
Shoulder room, F/R: 1493/1484mm
Kerb weight: 1304kg
Tyres, F/R: 205/55R19
Related Articles
Nov 07,2016
With a long history of making reliably tough yet comfortable cars — like the 504 saloon and estate — that effectively doubled as utilitarian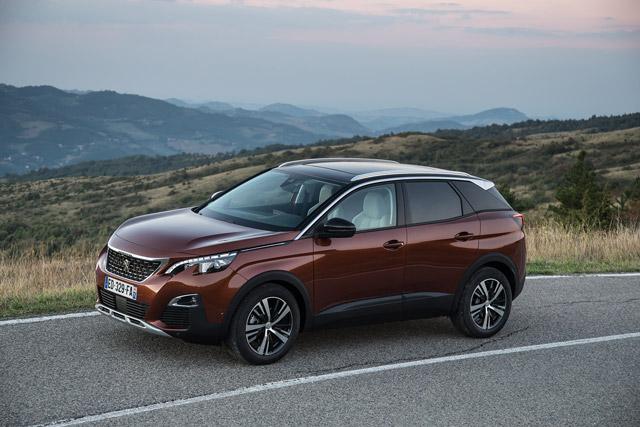 Jul 10,2017
A distinctly more upmarket offering in the lucrative and ever popular compact crossover SUV — or CUV — segment, the new Peugeot 3008 boasts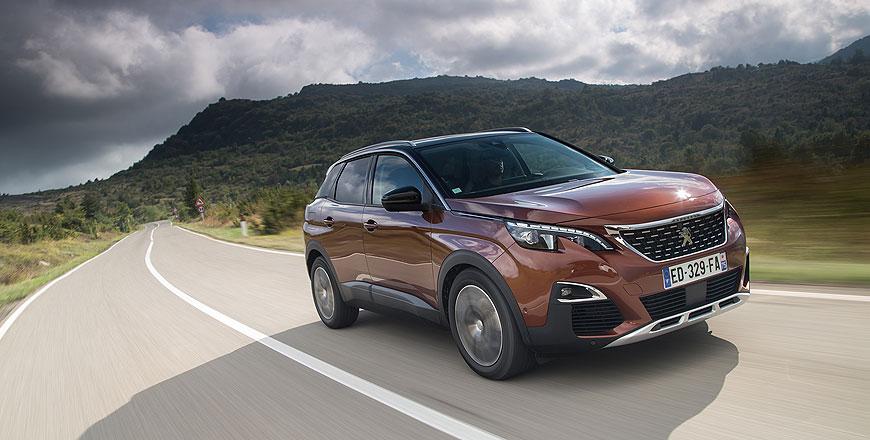 Jan 09,2017
Launched globally late last year as a 2017 model and soon due in Jordanian showrooms, the new second generation Peugeot 3008 compact crossov
Newsletter
Get top stories and blog posts emailed to you each day.