You are here
Party invite
By Nickunj Malik - Mar 22,2017 - Last updated at Mar 22,2017
Where social gatherings are concerned, it is not that I don't like attending them but if I am excluded from one, it does not bother me unnecessarily. Given a choice, I prefer reading a book and having a quiet dinner, to the loud partying, any day. I have nothing against the partygoers; if they have the stamina or inclination for hectic socialising, I am happy for them. But personally, I like meeting smaller groups of people and having meaningful conversations with a couple of them, over a meal.
We are all a product of our upbringing and the tiny coal town where I grew up was in a remote area that had no restaurants. The closest café, that served South Indian pancake like dosas, was over one hour away. It was in the near vicinity of a barbershop where my father took us for our monthly haircut. I don't think it was unisex but my brothers and I were unceremoniously shepherded into the same salon. A fat elderly barber who wore thick glasses, would cut our hair. He would first put a plump round cushion on the chair to make us sit on top of it, so that we reached his eye level, because it was too much of an effort for him to look down otherwise.
A large white apron like bib was wrapped under our chin, and even before the click-click of the scissors started, I could see tears rolling down my eyes, reflected in the mirror in front of me. I tried my best to control the sobs and would look sideways at my two siblings, who sat there stoically, on either side of me. The movement had to be subtle because the hairdresser jokingly threatened to cut my ears off if I shifted. Needless to say, I hated those visits but a trip to the café downstairs, after the hair trimming, was what motivated us.
Now there were not many culinary choices in this place, the menu barely had six to eight dishes in total, but the paper-dosa they made was to die for. This rice pancake was fried golden crisp, more than a foot long and was served with an unlimited supply of lentils and chutneys. Our father gave us a free reign once we reached the cafe and we could order whatever we wanted. Our heads felt lighter after being shorn of the extra hair and we grabbed the chance of sipping lemonade and chomping on the crispy fare.
My mother and grandmother joined us for lunch and sometimes the neighbourhood families tagged along. The occasion would turn into an unplanned social gathering because everyone knew everybody. This was the only partying I did as a youngster, other than accompanying my parents while visiting their friends, who served us impromptu home-cooked meals whenever we called on them.
So, not being invited to certain events, concerts or festivities did not make me lose sleep. Similarly, if I did not wish to invite someone to my party, celebration or gathering, I simply didn't.
"What you doing on Sunday?" an aggressive posh voice said, the minute I picked up my telephone.
"I'm having a small get together," I answered.
"Wonderful! I love the food you serve," the socialite gushed.
"Thank you," I replied.
"What time is it? I have not seen the invite," she went on.
There was silence as I refrained from answering.
"This weekend I'm busy. Can't make it," she hurriedly disconnected.
Related Articles
Aug 16,2017
Every bustling city has its landmarks that go on to become world famous like the Eiffel Tower in Paris, the Statue of Liberty in New York, t
Mar 09,2016
I have often wondered, for no particular reason, that if I ever met my mother again, would she be able to recognise me?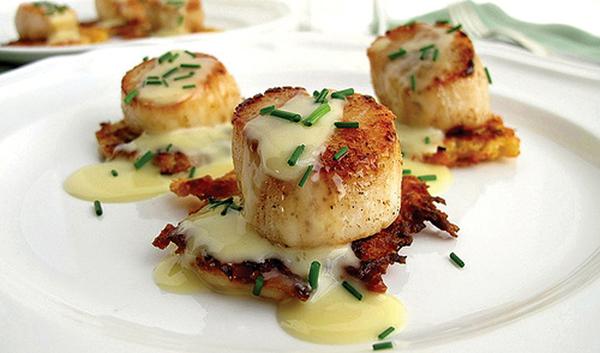 Feb 13,2016
Valentine's Day is just around the corner, and that means romantic dinners for two are in order.
Newsletter
Get top stories and blog posts emailed to you each day.