You are here
Music world honours songwriters at gala
By AFP - Jun 20,2023 - Last updated at Jun 20,2023
NEW YORK — A little bit of beer, a little bit of shrooms, and some mucking around with the guitar: that's one recipe to write a smash song, says Post Malone.
The hitmaker was speaking to AFP as a special honouree at Thursday's gala inducting new members into the Songwriters Hall of Fame, as Cuban-American Gloria Estefan became the first Latina artist to enter the prestigious pantheon.
A who's who of music, the institution foregoes a televised event in favour of a festive dinner and intimate concert in a Manhattan hotel ballroom.
Two of the slated inductees — Nigerian-British singer Sade Adu and Calvin Broadus, aka rapper Snoop Dogg — deferred their honours to future years, opting out of the 52nd annual ceremony.
But the night still boasted five writers behind some of pop culture's indelible hits.
The Grammy-winning Estefan has sold over 100 million records worldwide, and has already won many of the highest music honours including induction into the Kennedy Centre as well as the Presidential Medal of Freedom.
But "this one is very special, because I've gotten through the hardest parts of my life listening to other songwriters", Estefan told AFP.
"To be able to have our words reach other people's minds and hearts is a really big privilege and a blessing that I don't take lightly."
Glen Ballard co-wrote tracks including Michael Jackson's "Man in the Mirror" and Alanis Morissette's acclaimed LP "Jagged Little Pill".
Speaking on the red carpet, he called the honour "incredibly validating".
"You write songs for 50 years, and you get an honour like this, and you feel like, 'I wasn't wasting my time after all!'" Ballard said with a laugh.
Pop-rock artist Jeff Lynne — who wrote songs including "Don't Bring Me Down" and worked closely with Tom Petty, including on "Free Fallin'" — and Liz Rose, best known for her frequent collaborations with Taylor Swift, also became hall of famers, joining the likes of John Lennon, Carole King and Stevie Wonder.
And Teddy Riley, whose vast influence on R&B included the coining of the genre New Jack Swing, rounded out the 2023 class.
"This is the greatest honour — I've got a star in Hollywood, and so many other things, but this meant the most, Riley said on stage before launching into a rollicking medley of his greatest hits, including "No Diggity".
"Because at the end of the day, it is about the song."
Tim Rice, a decorated English lyricist widely known for his collaborations with Disney on "Aladdin" and "The Lion King" as well as his work with Andrew Lloyd Weber, received the Johnny Mercer Award, the most prestigious award doled out by the Songwriters Hall of Fame.
And Post Malone flashed peace signs and took selfies with adoring fans before working the red carpet ahead of receiving the Hal David Starlight Award.
The prize is designated for songwriters "at an apex in their careers".
"I'm so honoured and so blessed that I have the ability to sing these songs with people and for people," said the genre-melding 27-year-old on the carpet, who later was introduced as having the voice of an "angelic goat" thanks to his unique variegated vocals.
Related Articles
Nov 04,2023
NEW YORK — Missy Elliott and Willie Nelson were among the superstars inducted on Friday into the Rock and Roll Hall of Fame, whose concert g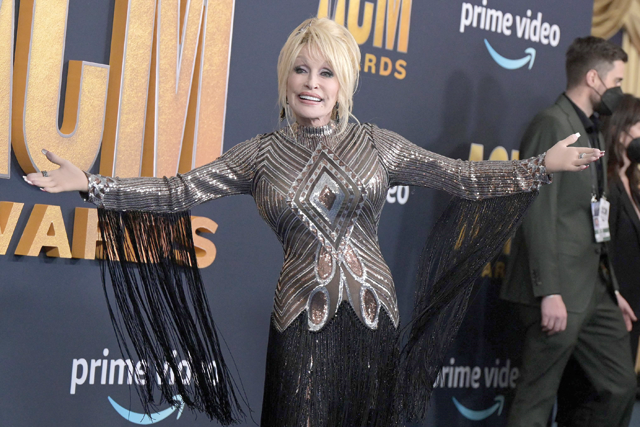 Nov 05,2022
LOS ANGELES — Music's A-listers will celebrate a new crop of legends entering the Rock and Roll Hall of Fame this weekend, among them countr
Jan 25,2020
LOS ANGELES — Music's glitterati will sparkle on the red carpet at this Sunday's Grammy awards, which honours the top hits and artists