You are here
Most seniors would willingly take fewer meds
By Reuters - Oct 18,2018 - Last updated at Oct 18,2018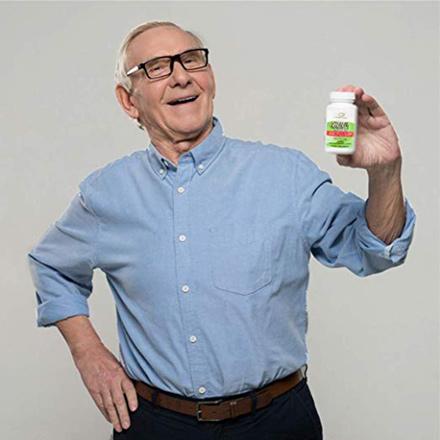 Photo courtesy of healthline.com
Most elderly patients taking multiple prescription medications would be willing to reduce their daily pill regimen to minimise their risk of side effects like falls or dangerous drug interactions, a US study suggests.
Nine out of ten people 65 and older are willing to stop taking one or more medications if their doctor recommends this, the study found. And two-thirds of older adults would like to cut back on the total number of medicines they take.
Approximately half of adults 65 and older are taking five or more medications, researchers note in JAMA Internal Medicine. While this is necessary in some circumstances, drugs that are safe and effective in isolation can become dangerous in certain combinations and contribute to side effects like dizziness, cognitive impairment, falls, hospitalisations and deaths.
"Over time the potential benefits and harms can change," said lead study author Emily Reeve of the University of Sydney in Australia.
"So it's important to regularly review the medications that older adults are taking and consider whether they are all still necessary," Reeve said by e-mail.
For the study, Reeve and colleagues examined survey data collected from 1,981 adults covered by Medicare, the US health insurance program for people 65 and older. Most of them had two or more chronic medical conditions, and more than half were no more than 74 years old.
While about 56 per cent of the participants took no more than five medications on a regular basis, 40 per cent of them took at least six drugs regularly, the study found.
Compared to people who took fewer than six medications, those taking more were almost three times more likely to express a willingness to stop taking one or more drugs.
People with more chronic medical problems were more likely to want to stop taking at least one drug than individuals with fewer health issues, the study also found.
The study was not a controlled experiment designed to prove whether or how this willingness might translate into people actually stopping any of their routine medications, and it also was not designed to examine how stopping might impact people's health.
Still, the results suggest that at least some patients may be missing out on opportunities to cut back on medications they should not be taking, said Dr David Gifford of the American Health Care Association in Washington, DC.
"Patients need to tell their physicians when they think they are taking too many medications or want to take fewer medications, and physicians need to talk to their patients more about stopping medications and discussing the risk and benefits of medications," Gifford, who wasn't involved in the study, said by e-mail.
Just because many health problems that develop with age — like high cholesterol or elevated blood pressure — can be controlled by medications, that does not always mean that people who start taking drugs need to continue treatment indefinitely, said Joshua Thorpe, a researcher at the University of North Carolina Chapel Hill Eshelman School of Pharmacy.
"While entirely appropriate, every medicine also carries potential risks and takes a toll on our minds and bodies," Thorpe, who wasn't involved in the study, said by e-mail.
Newsletter
Get top stories and blog posts emailed to you each day.