You are here
Memory — A sea we can swim in
By Sally Bland - Jun 15,2014 - Last updated at Jun 15,2014
The Woman from Tantoura
Radwa Ashour
Translated by Kay Heikkinen
Cairo-New York: The American University in Cairo, 2014, 368 pp
Combining a deep understanding of history and human psychology with her rare storytelling gift, Radwa Ashour retells the Palestinian story in novelistic form. Or perhaps it is more accurate to say that she tells a Palestinian story, for "The Woman from Tantoura" exhibits keen awareness of the value of individual cognisance in the midst of a collective experience. The big events covered in the novel are well known, from the 1948 Nakba to the liberation of South Lebanon in 2000, which allowed Palestinians refugees in Lebanon to see their compatriots across the border for the first time in half a century. But the real theme is the growth of Palestinian consciousness — how people reacted to being reduced to refugees, how they were able to absorb the shock of recurring devastations and make sense of a world gone awry, to go on living and resist obliteration.
The subtheme of the novel is memory as Ruqayya, a woman from Tantoura, a coastal village near Haifa, tells her story. Most often, one considers memory as something positive but in view of her life experience, this was not the case with Ruqayya. For her, meeting someone from the past could evoke horrifying occurrences and "let loose on me the dogs of memory". (p. 101)
Ruqayya is only thirteen, but already engaged to be married, when Zionist militias attack Tantoura, perpetrating a cruel massacre, and imprisoning or expelling those they don't kill. The novel opens with her memories of the village –– its seasons, foliage, daily routines and, most of all, the sea. Then, with the same innocence, matter-of-factness and attention to details, but with less understanding of what is actually happening, she narrates the Zionist attack and fleeing with her mother and neighbours. Ruqayya's response to the massacre is a long period of muteness which later reoccurs with the onset of the civil war in Lebanon, and even later in reaction to the opulent life of one of her sons in the Gulf. Even though he works hard for his wealth and shares it generously, his lifestyle goes against her grain as does the extreme violence she witnesses. With little formal education to fall back on, Ruqayya relies on her instincts and the principles she derives from experience.
Years later, when another of Ruqayya's sons tries to persuade her to record her life in writing, she rebels and reverts to her original stance of underestimating herself and not knowing how to deal with the world, how to be "on the train", her metaphor for life, a life that keeps moving without making sense, without one knowing where it is headed. "I was with the boys on the train and yet I wasn't, because ever since that day when they loaded us into the truck and I saw my father and brothers on the pile [of bodies], I have remained there, unmoving, even if it didn't seem like it… I wonder, what does a woman do who feels that she has remained alive by chance, by the purest chance?" (p. 61)
Being both on the train and outside it makes Ruqayya an astute observer of events and human behaviour, lending both wisdom and emotional impact to her narrative. Despite her initial sense of shock, she manages to be a good wife and mother to four children, keeping the family together as much as possible in difficult circumstances. Gradually she embarks on a course of political self-education, learning from her children's awareness and activities, and reaching out to women in the Beirut refugee camps. Writing about her life becomes an essential part of her growing consciousness, and she understands the truth in her son's words: "Memory does not kill. It inflicts unbearable pain, perhaps; but we bear it, and memory changes from a whirlpool that pulls us to the bottom, to a sea that we can swim in." (p. 186)
Ruqayya's memories weave back and forth in time creating parallels between different events, revealing the awful similarities between the massacres in Tantoura and Sabra-Shatilla, between the original Zionist invasion of Palestine and Israel's 1982 invasion of Lebanon. While totally fascinating in its own right, her story also speaks for the hundreds of destroyed Palestinian villages, and the ongoing Nakba.
"The Woman of Tantoura" gives new insight into the known and hidden chapters of Palestinian history. It is also a celebration of Palestinian popular culture, of unsung heroes, big and small acts of resistance, creativity and resilience in the face of overwhelming odds. Dedicated to her husband, Palestinian poet Mourid Barghouti, Ashour has written a compelling novel brimming with enchanting imagery. "The Woman from Tantoura" is a powerful tribute to all those Palestinians who have turned tragedy into an impetus for education, advancement, community development, empathy for others, and striving for justice and their right of return. "The Woman from Tantoura" will soon be available at [email protected]
Sally Bland
Related Articles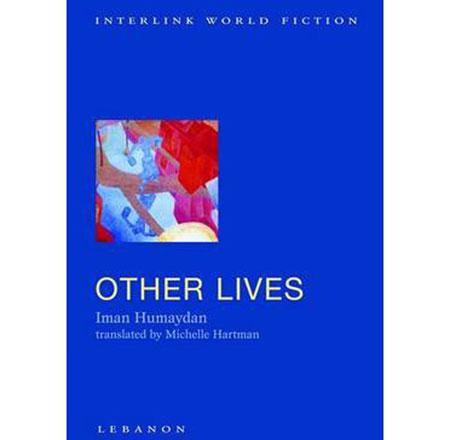 Oct 12,2014
Returning to her native country, Lebanon, after fifteen years spent in Australia and Kenya, gives Mariam final proof of her state of displacement and transience — always being on the verge of leaving (symbolised by thirteen suitcases kept on the ready in her Mombasa home). 
Oct 09,2016
The Weight of ParadiseIman HumaydanTranslated by Michelle HartmanMassachusetts: Interlink Books, 2016Pp.
Mar 01,2015
This is a novel that celebrates love, caring, sincerity and intellect, but the opposing forces — intolerance, violence, hypocrisy and ignorance — loom large in the story. Obviously, Saudi author Laila Aljohani is not living in a bubble, but is keenly aware that one is not always rewarded for giving love or sticking to one's principles. What happens to her beautifully crafted main characters when they fall in love, illustrates the point. 
Newsletter
Get top stories and blog posts emailed to you each day.