You are here
Mapping a different kind of travel
By Sally Bland - Jan 24,2016 - Last updated at Jan 24,2016
Fortress Europe: Inside the War against Immigration
Matthew Carr
London: Hurst & Company, 2015
Pp. 313
This book could not be timelier. First published in 2012, the new edition of "Fortress Europe" has a 2015 update. More importantly, journalist Matthew Carr's astute observations provide a background for understanding the current, ongoing refugee crisis. While the author is clearly sympathetic to refugees, his arguments are totally rational and he garnered information from all sides — migrants, police, politicians, NGOs, etc.
Carr structures his narrative around a set of contradictions inherent in EU policy, which too often have devastating consequences for migrants. First is the Schengen system that opened the borders within the EU to citizens and visa holders alike, but at the same time, tightened and militarised its outer borders, which extend into Morocco at Ceuta and Melilla, two Spanish enclaves enclosed by two-tiered wire fences. "Until 2005 not many Europeans were aware that Europe begins in Africa." (p. 1)
But that year hundreds of African refugees, fleeing war and poverty, tried to scale the fences and enter European territory. In recent years, many thousands of migrants have died, mainly at sea, or due to perilous weather conditions and police violence at Europe's other outer borders, such as Poland's eastern frontier, the Greek-Turkish border, and Calais at the English Channel.
The second contradiction is the discrepancy between stated ideals and real practice. While the EU was founded on respect for human dignity and rights, freedom, democracy and the rule of law, these "principles are often glaringly at odds with a repressive and punitive response to irregular migration whose consequences are invisible to the general public or obfuscated by official denials…" (pp. 6-7)
Carr travelled to Europe's reinforced outer borders, and he documents many abuses, whether rooted in policy or the arbitrary practices of border guards who may snatch migrants' blankets, shoes and food before throwing them back across the frontier, "in the most sustained and extensive border enforcement programme in history". (p. 3)
"As in the United States, these technophiliac demonstrations of national sovereignty at the border have provided a lucrative industry for the private sector." (p. 118)
Carr's first-hand observations also reveal deplorable and often dangerous conditions at immigrant detention centres in a number of countries, where people wait for asylum or deportation, sometimes for years, via procedures that often seem random and arbitrary.
The third contradiction is global inequality, reinforced by renewed emphasis on borders due to security concerns or to block migrants, in effect creating "gated" countries. Carr contrasts Europeans' freedom of movement and travel, considered normal in an age of European integration and globalisation, with restrictions for citizens of poor and war-torn countries. The double standard is obvious. For example, "the same governments who were bombing Libya, supposedly in order to protect its population, were refusing to do anything to protect the migrants displaced by the war." (p. 86)
Carr interviewed many refugees from Africa, Afghanistan, Somalia and Palestine, to name just a few. Their stories reveal the human face of the suffering reflected in the comprehensive statistics he cites. They also reveal the refugees' amazing persistence and the logic that drives them, as when a young Afghan asked "with more bewilderment than anger", why "governments who were fighting a war in his country were so unwilling to let him go to theirs". (p. 102)
Carr questions the arbitrary distinctions made between legal and illegal immigrants, between asylum seekers and economic refugees. He challenges the validity of the fear of migrants that is being whipped up by sensationalist media and right-wing parties, and used as an excuse by governments to instate restrictive measures, whereas in reality Europe needs new input in its ageing labour force.
In Carr's view, the current system is inhumane and unworkable — "a political and moral failure… the media and the public has stigmatised immigration in general and legitimised the most xenophobic and racist anti-immigration policies of the ultra-nationalist and extreme right in ways that threaten to derail the entire European project". (p. 262-3)
"Fortress Europe" is much more than a journalistic account. It is apparent that Carr is challenging an unjust system, but he doesn't expect the solution to come from above, instead finding hope in the actions of popular movements in solidarity with refugees.
Despite the heaviness of the topic, Carr makes his narrative engaging as well as informative by tracing the history of many of the places he visits, and even more by his poignant descriptions of the people he encounters. Reading this book makes one cringe at the extravagant funds spent on high-tech surveillance and policing, which could be better spent on creating better opportunities for migrants, either in their home country or where they seek a new life.
Related Articles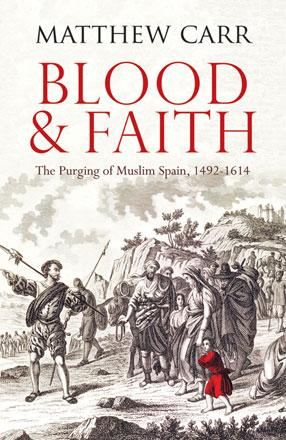 Mar 04,2018
Blood and Faith: The Purging of Muslim Spain, 1492-1614Matthew CarrLondon: Hurst and Company, 2017Pp.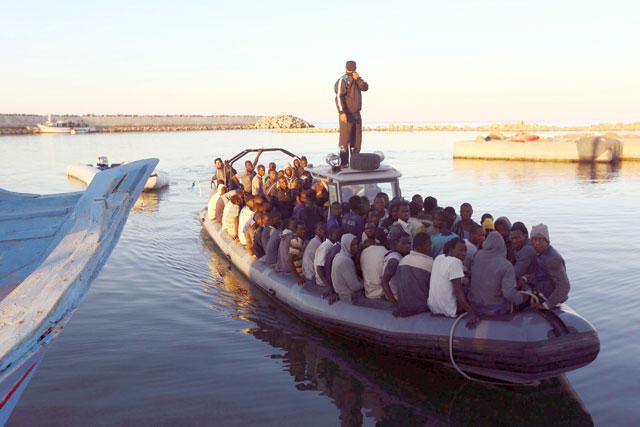 Feb 20,2017
BRUSSELS — The European Union is offering simplified visa procedures and increased economic aid to Tunisia and Egypt in exchange for smoothe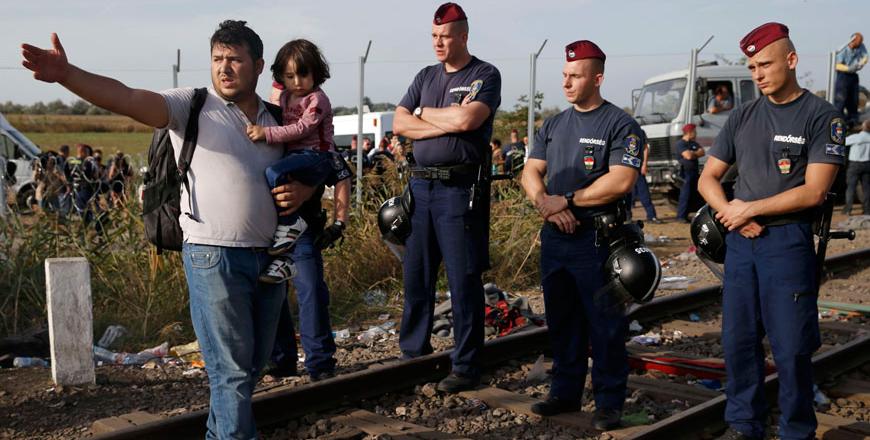 Sep 14,2015
ROSZKE, Hungary/VIENNA — Two decades of frontier-free travel across Europe unravelled on Monday as countries re-established border controls
Newsletter
Get top stories and blog posts emailed to you each day.