You are here
Living with imperfections of information technology
By Jean-Claude Elias - Mar 22,2018 - Last updated at Mar 22,2018
Are you willing; do you have the wisdom, to live with the imperfections in the world of IT?
Computers are digital devices that are built and that operate on the well-known zero and one binary system. Nothing could be simpler and therefore nothing in theory should be more accurate, more precise, more fault-free. In real life, however, the world of IT is full of imperfections.
Gigantic networks, growing concern for security, ever changing hardware and software, constant updates and innovation with no time to properly train all those involved and working in the field, these are some of the elements that make it virtually impossible to have flawless systems.
There is a certain amount and kind of flaws that consumers can take and live with. Beyond these otherwise difficult to define acceptable limits, life with technology becomes painful, sometime impossible.
To cope with the acceptable imperfections takes a wise approach — and a lot of patience too — to the subject. Examples abound.
If I put my Lenovo Thinkpad laptop, that runs on Windows 10, in sleep mode and then wake it up to work again, the CD/DVD optical drive does not work anymore. I have to either restart the computer or shut it down completely and then turn it back on again. This is just how it is with this specific combination of Lenovo Thinkpad L530 laptop model and Windows 10. Manufacturers euphemistically call it "an incompatibility to live with". I am living with it.
In the world of telecoms in Jordan, the management of Orange and Zain, the two largest operators, just do not find enough time to train their customer service staff completely so as to be able to serve the clients in the perfect manner. The result is wrong or contradicting information, errors in billing, and so forth.
Recently a friend of mine, a member of the prestigious Jordan Engineers Association (JEA), was given an attractive subscription to Zain mobile phone service via the JEA. She was also told by Zain's staff that she can settle her monthly bill through eFawateercom, the now widely adopted and excellent online payment system in the country.
When my friend went online to pay her last bill through eFawateercom, she found an invoice of JD39,650 for February! That is thirty-nine thousand… no misprint. It is only after calling Zain three times that someone finally explained that the amount actually represented the monthly billing of all JEA members who had subscribed to Zain this way, and that my friend was supposed to settle her personal bill via eFawateercom not to Zain but to the JEA, somewhat indirectly.
Again, this is due to complex systems, constant innovation and lack of staff training. There is no solution in sight for this situation; we just have to put ourselves in a state of mind that accepts it. In the end the result is not that bad.
Apart from the above, most of the shortcomings we must and have learnt to live with come from incompatibility between systems. The most notorious is the large number of incompatibilities between Windows, Android and Apple OS applications. Audio formats alone still constitute a headache for the consumer.
Microsoft's wma format cannot be played on some systems, and Apple's m4a audio files do not work on several others — at least not without time-consuming, challenging file conversion. Luckily all these makers agree that wav and MP3 audio should work on all platforms, including not only computers but also tablets and smartphones of all brands.
In the end it is about accepting the imperfections or living without the technology at all. The choice is rather clear.
Related Articles
Feb 15,2018
What good is a very fast computer if most of what you do is to work online, and your Internet connection is not up to your computer's specs?
Jul 20,2017
Of the four different physical formats of computers available on the market, and for the third year in a row, laptops have constantly been t
Aug 22,2017
AMMAN — Payments through eFAWATEERcom, an online bill payment service, have exceeded JD2 billion since it was launched in late September 201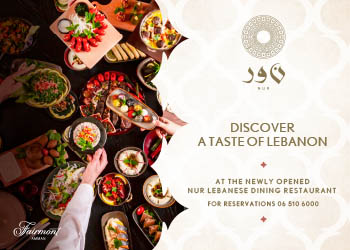 Newsletter
Get top stories and blog posts emailed to you each day.