You are here
Laptop features costly in Samsung tablet
By AP - Mar 20,2014 - Last updated at Mar 20,2014
NEW YORK — Samsung's new Galaxy Note Pro 12.2 tablet blurs the distinction between a laptop and a tablet computer.
Its on-screen keyboard has capabilities that are more common with laptops, and its screen is larger than what many laptops have. People can run several apps side by side, and multiple users can share the device with separate profiles.
Samsung also tries to make the Note Pro something professionals can use on the road, while leaving the laptop behind. It's packed with business tools such as a WebEx virtual conferencing app, a one-year subscription to Bloomberg Businessweek's digital magazine and one year of WiFi access on airplanes through Gogo.
It's an impressive lineup of features. Unfortunately, it also has a price tag that exceeds that of many laptops — $750 for the base model with 32 gigabytes of storage, and $850 for 64 gigabytes.
If your primary reason for owning a tablet is to consume content, such as video, music, books and magazines, the Note Pro isn't for you. There are plenty of cheaper options out there.
The Note Pro is for those who want to mimic a laptop experience, yet don't want to purchase — or carry — a laptop.
Its screen measures 12.2 inches (32cm) diagonally, giving it about 50 per cent more surface area than Apple's 9.7-inch (25cm) iPad Air. The Note Pro is also larger than another tablet billed as a laptop replacement, Microsoft's 10.6-inch (27cm) Surface Pro 2. It's also cheaper; the Surface Pro 2 costs $899.
With the Note Pro's larger screen, television shows and other content come to life. Digital magazines are closer in size to printed editions — though one drawback is that some magazines haven't been designed to be that large, so text looks fuzzy blown up.
The larger screen also means having an on-screen keyboard that comes closer to replicating a physical keyboard. Keys are spaced in a way that I can type with all 10 fingers, the way I learned in high school eons ago. On smaller tablets, I have to inefficiently peck with two fingers.
The Note Pro's on-screen keyboard also has functions that aren't typically found on tablets. For instance, you can use the control key the way you can on laptops, such as CTRL-C to copy text and CTRL-V to paste. And instead of having to toggle between keyboards for letters and symbols, you can access commonly used symbols such as the dollar sign and the asterisk by pressing the corresponding letter key for about one second. Arrows on the lower right side of the keyboard let you move the cursor with more precision than tapping on the touch screen.
That said, it's not the same as a physical keyboard. I still have to look at the keys when I type with 10 fingers, whereas with a regular keyboard, I can navigate by feel while keeping my eyes on the monitor. Samsung does sell a wireless keyboard for $60 and a mouse for $40.
While I'm on prices, I'll add that Verizon has a cellular version of the 32-gigabyte Note Pro for $100 more, or $850. It's $750 with a two-year service contract. Samsung Electronics Co. also sells a variety of cheaper, WiFi-only versions. Unlike the Note Pro, these Tab Pro models don't come with a stylus for writing on the screen. A 12.2-inch (32cm) version goes for $650, while $500 gets you 10.1 inches (26cm) and $400 gets you 8.4 inches (21.3cm). The 8.4-inch (26cm) model doesn't have the laptop-like keyboard I just described.
To further confuse matters, Samsung also has the Galaxy Note 10.1 — 2014 Edition tablet, though it came out in 2013. The $550 tablet does have the stylus, but lacks the new keyboard.
Related Articles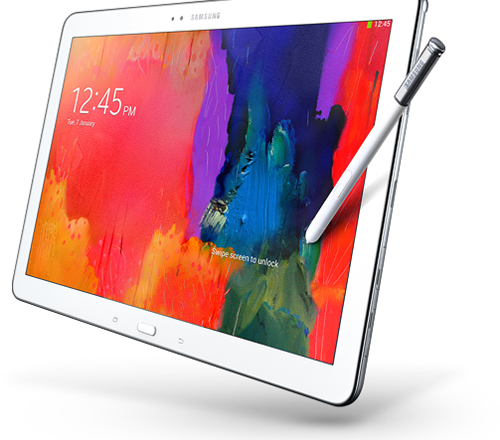 Feb 06,2014
Samsung's new line of tablets will go on sale in the US on February 13.
Jun 09,2016
You're in love with your tablet, have become addicted to it, and plan to do a million things with it, but everyone around tells you that you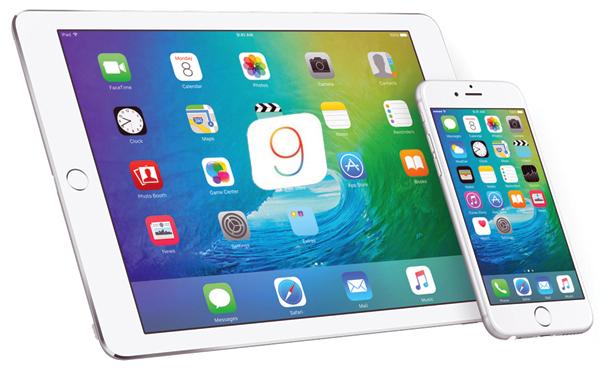 Sep 17,2015
NEW YORK — Apple's iPhones and iPads are getting free software updates Wednesday, including battery improvements and a smarter virtual assis
Newsletter
Get top stories and blog posts emailed to you each day.