You are here
Instagram food
By Nickunj Malik - Sep 26,2018 - Last updated at Sep 26,2018
After fast food and microwaveable food, the latest trend to bombard the consumers with lip-smacking photographs is Instagram food. However, unlike the first two, which can be bought and eaten (if one so wishes to poison oneself with it) the last is, and remains, an illusion.
What is Instagram food? More importantly, what is Instagram? For the uninitiated, it is a social networking service that is owned by Facebook, where users can share photos and videos with one another. Created in 2010 by Kevin Systrom and Mike Krieger, this app has a feature that can help with editing your pictures using various filters and hash-tags. It encourages users to make tags both specific and relevant, in order to allow the photographs to stand out. In February last year, Instagram announced that users would be able to upload up to ten pictures or videos to one post, with the content appearing as a swipeable carousel.
Right! Hence, here was a chance that permitted everyone's inner narcissist to finally emerge in the form of self portraits (or selfies as they are popularly called) that were taken with a cellphone or a webcam and shared on Instagram. Which everybody did, instantly and repeatedly — I must confess.
But amidst all these vain folks materialised a section of tormentors, who started posting tantalising pictures of food, in every glossy way possible. And it was seldom broccoli soups or radish salads that got posted — hotdogs, donuts, burgers, steaks and tacos were among the ten most popular Instagrammed foods — and pizza was on top of this calorie-laden list.
So, why did so many people hover over their plateful of mansaf (Jordanian Biryani), chocolate cake, samosa (Indian snack) or tiramisu, with a smartphone? At restaurants, cafes and even friend's dinner parties, that is. One was there to eat, not to create a centrefold for a gourmet magazine. Also, did the piping hot food not become cold, while one fidgeted with the dishes and the lighting, for the best shot?
A mental health expert, Dr Valerie Taylor, who spoke at the Canadian Obesity Summit in Vancouver, reported that such obsession with food had the potential to lead to unhealthy weight problems. She said that when all the focus was put on photographing the food, the meal itself became central in the gathering and the rest (the venue, the company and so on) got relegated to the background.
On the other hand, a series of experiments published in "Psychological Science", an online journal, showed that people who performed brief rituals before eating enjoyed the meal more compared to those who simply sat down and consumed it straightaway. A longer delay between the ceremony and the feast worked even better, as it increased the anticipations of pleasure. Therefore, taking a photo of your food was a form of ritualistic behaviour too, as it was similar to praying before meals.
Recently I was at a fancy new restaurant in Mauritius, where two waiters appeared at our table, in perfect synchrony. They were carrying some dishes on a tray, concealed under dome-like appliances.
"Voila!" they cried together, uncovering our dinner.
"Wow," I exclaimed, admiring the handiwork.
"You wish to take a picture?" one of them asked.
"No, thank you," I said picking up my cutlery.
"Want us to take a picture?" the other questioned.
"For Instagram," he emphasised.
"I don't have an account," my husband answered.
"And don't intend to open one," he glowered.
"Bon appetit," they chorused, retreating immediately.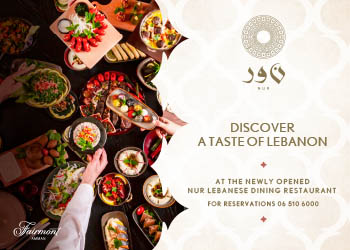 Newsletter
Get top stories and blog posts emailed to you each day.