You are here
The impact of family life on children's academic achievements
By Family Flavours - Aug 05,2018 - Last updated at Aug 05,2018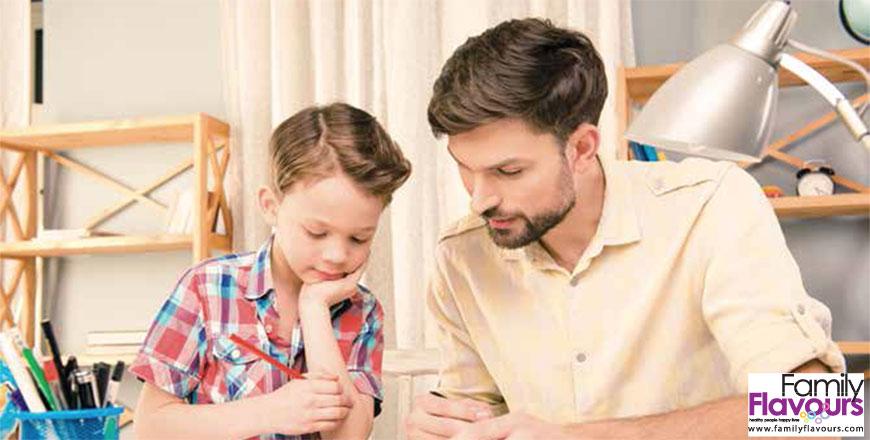 Photo courtesy of Family Flavours magazine
While there is so much discussion among parents about which schools in Jordan to send their children to and how students should be taught, Family Counsellor and Educator Khalil Zeud empathises the role of parental involvement. He says parents having a more powerful influence on students' academic performance than the school the students attend.
So what is this involvement? Buying expensive educational toys or digital devices for your child? Rushing from school to extracurricular activities? Supervising homework? Zeud says "no". What parents need to do with their children is much simpler, he says: communicate.
Parents become so anxious to raise a "successful" child, he says, that they overlook the importance of spending time interacting personally with their child. This is where Zeud stresses the role of fathers in parenting: Too many fathers are absent in their children's lives.
They see themselves as the financial providers for the family and that parenting rests exclusively on mothers. "He needs you," Zeud told fathers at Ask Our Experts II* workshop and makes the case that quality time with fathers is as invaluable to a child's physical, emotional and intellectual growth as time with mothers — and both parents are needed.
This is why Zeud is disillusioned by the rising rates of divorce and domestic abuse as both have long been linked to behaviour problems, anxiety and depression in children. But even among secure families, children can suffer if parents are both working and not making a concerted effort to spend time with their children. Zeud was blunt with fathers and mothers in his session: "If you don't have time for your kids, don't have them."
He also stresses being present in those moments with children, without distractions — running off your to-do-list or fiddling with your smart phone. Eye contact when talking to your child is very important, he says. Talking clearly, simply and asking your child to repeat what you have said to make sure they understand, is important too.
Zeud's takeaway message for parents: Raising a child is a challenging task and all parents know that. There is no manual that comes with birth, so naturally, parents need to seek help. But Zeud warns against the social trend of turning to laypeople whose advice is subjective and often harmful to families. Families are struggling, many are broken, he notes. It is a good thing that there are experts in Jordan who can help — take advantage of this," he concludes.
Reprinted with permission from Family Flavours magazine
Newsletter
Get top stories and blog posts emailed to you each day.