You are here
German YouTube alive with sound of music after copyright deal
By AFP - Nov 01,2016 - Last updated at Nov 01,2016
FRANKFURT — One of the world's most restrictive countries on access to music videos opened up on Tuesday as YouTube announced a deal with musicians' body GEMA to pay when people stream music in Germany.
YouTube users in the country had for years been confronted with a red sad-face emoticon and messages announcing "this video is not available in Germany" when trying to view videos ranging from the latest pop clips to films with GEMA-controlled background music.
Now the blockages should largely be a thing of the past.
"Hell has frozen over!" wrote one Twitter user in response to the news. "Listen to all the music!" said another.
Tuesday's deal will see YouTube pay an undisclosed amount for music belonging to the roughly 70,000 German artists represented by GEMA — as well as many foreign artists — each time their songs are played.
"Authors, composers and music publishers will be paid fairly," YouTube executive Christophe Muller said in a statement.
GEMA and the Google subsidiary had been wrangling since 2009 — at times in court — over how musicians should be paid for their work being streamed after a previous licensing agreement expired.
A court ruled in 2012 that YouTube should install filters preventing users uploading copyrighted music without permission — on pain of a 250,000-euro ($275,000) fine per infraction.
But the latest court case launched by the music licensing organisation, in which it claimed 0.375 euro cents from the video site for each time a song was played, failed in January this year.
Ten months later, the two sides have reached an agreement, although neither released details of the amount artists would receive per play.
"There was an appropriate, good offer," GEMA Spokeswoman Ursula Goebel told AFP.
Citing industry sources, news agency DPA reported that the compromise would see YouTube send some advertising revenue to GEMA, as well as a fee for videos not preceded by ads.
GEMA said Tuesday's deal covers past as well as future usage of its members' music.
Related Articles
Jul 01,2015
NEW YORK — Apple's new streaming service went live Tuesday with a flashy radio station and artist exclusives, as the company that domi
May 02,2015
Grooveshark, an early leader in music streaming that enraged major labels by letting users upload copyrighted songs, abruptly shut down late Thursday after years of litigation.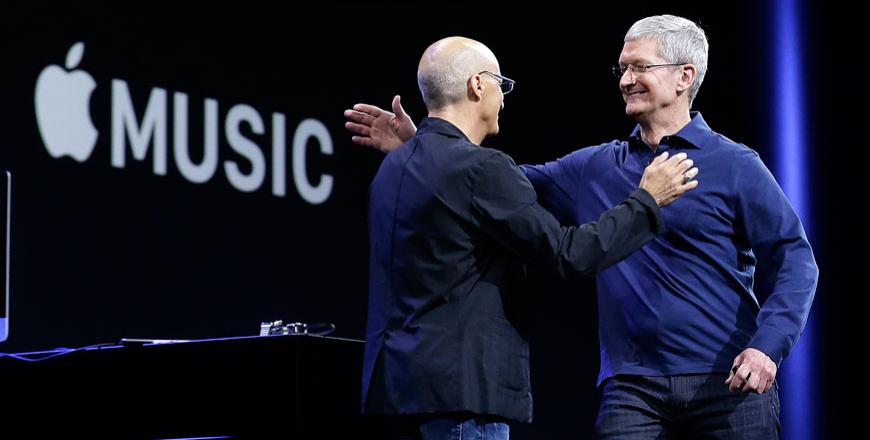 Jun 09,2015
SAN FRANCISCO — Apple is making its play to shake up online music with a subscription service combining on-demand songs, streamed playlists
Newsletter
Get top stories and blog posts emailed to you each day.