You are here
Dealing with angry partner
By Mariam Hakim , Family Flavours - Dec 02,2018 - Last updated at Dec 02,2018
Photo courtesy of Family Flavours magazine
Relationships and Couples Therapist
In my couple therapy practice in Jordan, I see many couples grapple with anger management issues. Is anger poisoning your relationship?
Anger is a legitimate primary emotion that is part of our body's emotional information system. It informs us of when we have been wronged so we can take action to protect ourselves. Feeling angry is okay, but the way we express our anger can damage our relationships. Sometimes anger is a secondary emotion and masks more tender and vulnerable emotions like sadness, fear and shame.
If anger has become a problem in your relationship, ideally your partner becomes aware of their anger issue and hopefully takes a proactive stance towards managing it by reading self-help books or seeing a therapist for anger management. But as we well know, this is often not the case as people remain in denial. Even when they do acknowledge they have a problem, they tend to blame their partner or other external circumstances as the cause of their reaction.
What can we do?
We cannot force our partner to change but we can change the way we react to their anger. Below are steps you can take to help you deal with an angry partner:
Assessing your relationship
• Identify and acknowledge that your partner has an anger management problem
• Identify and acknowledge your own patterns of behaviour and how you react towards your partner's anger. Do you give in to their anger and do as they want or do you stand your ground? Do you try to stay away and avoid their anger or confront them?
• Now that you have identified how you react to their anger, you can start thinking of what you can do differently
Resetting your boundaries
• Identify, know and understand your physical and emotional limits
• Consider what you can tolerate and accept and what makes you feel troubled and stressed
• Identify what you are feeling; discomfort and resentment are often the two main feelings that we feel when our boundaries have been crossed. When those feelings arise, you know that your boundaries have been crossed
Identifying and changing your thoughts
• Identify and keep track of your thoughts; how you think determines how you feel
• Replace negative self-talk ("my partner's anger is my fault") with positive self-talk ("I will not be the victim; I deserve to be treated with respect")
Avoiding rewarding anger
• Try not to react to your partner's expression of anger by caving in
• Voice your opinion and try to be as calm and as clear as possible. This will communicate that your needs are important and you will not be intimidated by his or her angry outbursts
Learning how to be assertive
• Instead of minimising your thoughts and withholding your opinion, express your feelings, thoughts and needs in a loving way
• If you have never learned how to be assertive, I recommend enlisting the help of a therapist or coach to do so
If you feel that you are in an abusive relationship and your partner can harm you, then you need to get out of the relationship, seek professional help and confide in someone you can trust.
Reprinted with permission from Family Flavours magazine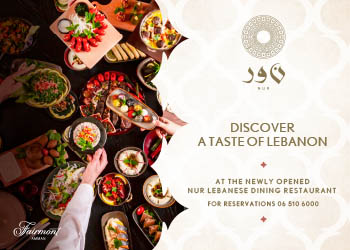 Newsletter
Get top stories and blog posts emailed to you each day.