You are here
Can a new lozenge help people quit smoking?
By Reuters - Aug 10,2017 - Last updated at Aug 10,2017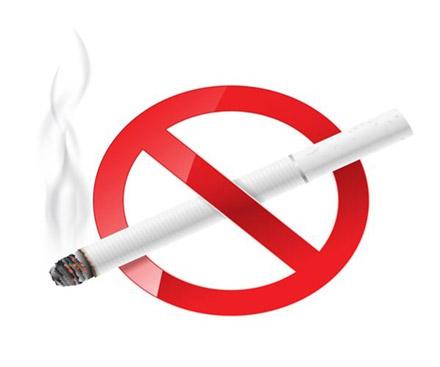 Photo courtesy of newsmax.com
A new lozenge containing the amino acid L-cysteine is an effective, nontoxic smoking-cessation product, according to researchers in Finland.
At least two US experts are not convinced, however.
The study was conducted by Dr Kari Syrjanen who, along with five coauthors, works in Helsinki for Biohit Oyj, the company that funded the study and markets the lozenge as Acetium.
L-cysteine is an amino acid that eliminates acetaldehyde, a compound in cigarettes believed to play a role in tobacco addiction by enhancing the brain's responses to nicotine.
The research team recruited close to 2,000 cigarette smokers online and randomly assigned about half to use the L-cysteine lozenge with every single cigarette they smoked for six months, and the other half to use a dummy lozenge.
All participants kept an electronic diary, recording the number of cigarettes smoked and how much they enjoyed smoking each one.
Altogether, 753 people followed the directions for the entire study, and another 944 followed the directions most of the time, according to the report in Anticancer Research.
Over six months, 331 people who finished the whole study quit smoking: 181 (18.2 per cent) who took the L-cysteine lozenge and 150 (15 per cent) who took the placebo.
Among those who adhered strictly to the directions, 170 (45.3 per cent) who took the L-cysteine lozenge quit smoking compared with 134 (35.4 per cent) who took the placebo.
Less smoking pleasure and "smoking sensations changed" were given as strong reasons for quitting. Six per cent of participants in the study reported adverse events (although the researchers did not collect the details), and the rate was about the same in both groups.
Dr Scott Sherman, codirector of the Section on Tobacco, Alcohol and Drug Use at NYU Langone Medical Centre in New York called the study "promising" but said the lozenge "is not ready for prime time".
The results are "modest", he told Reuters Health by e-mail. The researchers did not compare the lozenge to other smoking-cessation treatments, he noted, and it is not clear if it would have worked as well if participants were not required to complete the daily diary.
The lozenge is not available in the US, and other formulations of L-cysteine might not work as well as the one that was tested, Sherman noted. "If the manufacturer wanted to sell the product in the US and claim that it helps with quitting smoking, it would need to be approved and regulated by the Food and Drug Administration," he said.
Most successful smoking-cessation interventions also include behaviour counselling, she added. "If you have somebody you're accountable to, it makes you feel better."
Related Articles
Dec 21,2014
Evidence suggests e-cigarettes help smokers quit, but more research is needed to confirm this and find out if "vaping" nicotine is better than using patches or gum, scientists recently said.
Mar 25,2014
A small US study raises new questions about whether using electronic cigarettes will lead people to quit smoking, adding to the debate over how tightly the products should be regulated.
Mar 24,2018
Smokers who also use e-cigarettes may be half as likely to give up tobacco as smokers who never vape at all, a European study suggests.Even
Newsletter
Get top stories and blog posts emailed to you each day.