You are here
Caffeine intake during pregnancy tied to childhood weight gain
By Reuters - May 03,2018 - Last updated at May 03,2018
Photo courtesy of cartacoffee.com
Pregnant women who drink lots of coffee and other caffeinated beverages may be more likely to have kids who are overweight than mothers who limit caffeine during pregnancy, a Norwegian study suggests.
Researchers examined data on caffeine intake for almost 51,000 mothers and weight gain for their babies during infancy. Compared with women who had less than 50 milligrammes of caffeine per day during pregnancy, those who had average intakes between 50 and 199 milligrammes daily were 15 per cent more likely to have a baby with excessive weight gain by age one, the study found.
Infant weight gain increased as women's caffeine consumption rose. With "high" intake of 200 to 299 milligrammes of caffeine a day during pregnancy, babies were 22 per cent more likely to have excessive weight gain, and with "very high" intake of at least 300 milligrammes daily, babies were 45 per cent more likely to gain excessive weight.
"High maternal caffeine intake during pregnancy was related to excess growth from infancy and obesity later in childhood," said lead study author Eleni Papadopoulou of the Norwegian Institute of Public Health.
"The results support the current recommendations to limit caffeine intake during pregnancy to less than 200 milligrammes of caffeine per day," Papadopoulou said by e-mail.
Because the study also found a risk of excess weight in children whose mothers consumed less caffeine, the results also add to the evidence suggesting that pregnant women might want to consider avoiding coffee and soda altogether, Papadopoulou added.
"It is important that pregnant women are aware that caffeine does not come from coffee only, but that caffeinated soda drinks [e.g. cola-drinks and energy-drinks] can contribute with considerable amounts of caffeine," Papadopoulou said.
No research can definitively prove what level of caffeine is safe in pregnancy, because scientists will not ethically test drugs or supplements in women when there is a potential to harm mothers or their babies.
Caffeine passes rapidly through the placenta and has been linked to an increased risk of miscarriage and restricted foetal development, previous research has found.
Some studies in animals also suggest that exposure to caffeine in the womb might contribute to excessive weight gain by altering the baby's appetite control or changing areas of the brain that play a role in regulating growth and metabolism, Papadopoulou said.
Very high caffeine exposure was also associated with more rapid weight gain from infancy through age 8. However, the researchers only had complete height, weight and growth data through age 8 for 23 per cent of the children. For most of the kids, researchers estimated growth through age eight based on children's development over their first 12 months of life.
Related Articles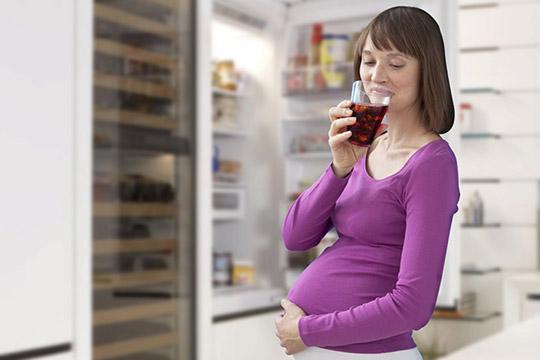 Jul 15,2017
Pregnant women who drink non-diet sodas during pregnancy are more likely to have kids who carry extra body fat by age 7, researchers say.&nb
Oct 01,2017
Healthy, well-nourished women who breastfeed while pregnant do not seem to increase their risk of delivering prematurely, miscarrying, or ha
Feb 23,2014
Overweight and obese women who gain too few kilogrammes, or even lose weight, during pregnancy may be putting their unborn child at risk, a new study suggests.
Newsletter
Get top stories and blog posts emailed to you each day.