You are here
To be (connected) or not to be
Oct 19,2017 - Last updated at Oct 19,2017
There is little doubt that today the connection to the web is the key question. It is consumers' main concern and what matters most whatever you may be doing with your computer, smartphone or tablet. All other aspects of the technology have been relegated to second place.
The tax authority in Jordan has just announced that "as of 1 January 2018, [it] will not accept any income or sales tax returns manually. All taxpayers should obtain a username and a password for the online portal where all returns should be submitted" says a statement by the PriceWaterhouseCooper office in Jordan.
This is but one more example that illustrates how everything has to be done online. The number of services available this way is flabbergasting and new ones, new ideas emerge every day. GPS navigation used to be a fancy thing in the country. Now it is very common. When someone wants to give you directions to a place to go to for the first time, they just send you the location PIN to your smartphone via one of the countless services or applications available. And of course Uber and Careem taxis would simply not exist without GPS navigation.
Whatsapp started as a nice replacement for personal text chatting and messaging. Today the application is used even by businesses to instantly exchange documents and other critical information. It presents a few advantages over good old e-mail: you have immediate feedback and know if and when your recipient had actually received the message. It is also not prone to spamming and presents a high level of security. Along with Facebook Messenger, it is believed that more than 65 billion messages are exchanged each day on the world this way. This alone shows the importance of the connection to the Internet.
Cloud storage, cloud processing, online shopping (think Ali Baba and Amazon…), music streaming, online banking, airline reservation, social networking, and so forth, what would we do, what can we do without the connection to the network? Schools, universities, they all depend on the network.
The complexity of the gigantic web comes with its load of issues. Hacking, cybercrime of all kinds, disruptions, outages, errors, slowness and the like — we just have to learn to live with them. Not forgetting the constant change, and the fact that those of us who may not be particularly technically-minded suffer more when they have to learn new ways of new online apps. Learning to use an offline programme comes with much less stress than an online one. Pretty soon all offline applications will be a thing of the past.
The load on the big computers servers that run the web is beyond imagination. At this point it is incredible that it is still working at all, that is has not collapsed. The extraordinary achievement is done behind the scenes and remains hidden from the eyes of the public, but scientifically speaking it is as impressive as man landing on distant planets if not more.
The number of consumers in Jordan who have given up watching satellite TV programmes and have turned to on-demand video streaming services via Internet (IP TV), such as Netflix for movies or beIN for sport events, has risen drastically since early 2016. Suffice it to see the number of digital IP set-top boxes sold.
Last week a friend called asking for help with Skype. He was complaining that Microsoft, who bought Skype out from the eponymous Scandinavian company that started it back in 2003, had changed the interface and much of the screens and menus design. He was completely lost: "why do they have to keep changing what we had hard time learning?" Apple and Samsung, for instance, keep releasing new smartphone models faster than the population can cope with.
Until circa 2010 it was still possible to debate over whether to be connected or not, whether it was safe enough. Today the debate, the discussion are over. Whatever issues there may be here we just have to deal with them, to adjust, but we stay connected, all the time, at any price.
Acknowledging the irreversible trend, local Internet service providers are doing one thing right and another wrong. On one hand they are providing the population with constantly faster Internet, and on the other they seem unable to increase the uptime, which is a non-negligible aspect of the technology.
Indeed, if speed matters, uptime is an even more critical factor. Any disconnection is unbearable today, even if a few minutes, even at 4:00am. In the luckiest, well-served areas in Amman, there is still an average one-hour Internet outage per month, whatever the service provider. In other areas of the city or of the country it is worse. This is not good enough and must be improved. Internet connectivity is as crucial as electricity itself, simply.
Related Articles
Nov 20,2014
So it's agreed, we're all connected now and there's no going back or disconnecting. The term, however, has taken a new dimension with the complexity of the connection, or the interconnection should I say.
Jun 12,2014
Equipment is cheap, but is computing, generally speaking, inexpensive too?
Feb 15,2018
What good is a very fast computer if most of what you do is to work online, and your Internet connection is not up to your computer's specs?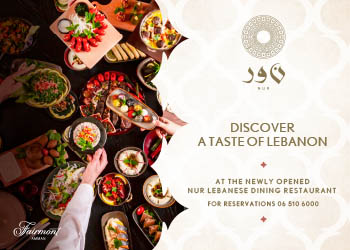 Newsletter
Get top stories and blog posts emailed to you each day.