You are here
Audi RS3 Sportback: Practical high performance hatch transcends 'hot'
By Ghaith Madadha - Jul 18,2016 - Last updated at Jul 18,2016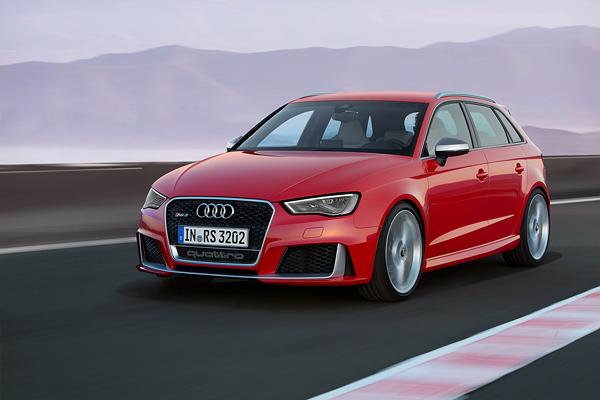 A practical high performance brute with turbocharged 5-cylinder engine and resolute four wheel-drive roadholding, the Audi RS3 Sportback is somewhat reminiscent of the Ingolstadt manufacturer's now iconic 1980s Quattro and 1990s RS2 models. With compact, more agile 5-door hatchback body and well over the 300BHP threshold, the RS3 is a rare beast counting only the Mercedes-Benz AMG A45 and just launched and long-awaited Ford Focus RS as competitors
Transcending garden-variety "mega" or "hyper" hatchback and even its own mighty Volkswagen Golf R cousin, the RS3 Sportback and its practical bodied and four-wheel drive rivals are differentiated from front-drive high performance cars. A different sort of beast than track-oriented front-drivers like the Golf GTI Clubsport, Renault Megane RS, Seat Leon Cupra and Honda civic Type-R the RS3 offers all-weather ability, premium features and appointments, and more space and practicality.
Understatedly aggressive
Winner of the 2016 Middle East Car of the Year's Best Premium Performance Hatchback award in direct competition with the AMG A45, the current RS3 was launched globally in 2015. The range-topping model in Audi's current modular MQB (Modularer Querbaukasten, or modular transversal toolkit) platform-based A3 mid-size hatchback range, the RS3 is only the second such model, with improved performance, less weight and better weighting than its short-lived 2011-12 previous generation 335BHP predecessor.
Understated by sometimes wild performance hatchback aesthetics, the RS3 nevertheless stands out from garden-variety A3 models, including its lesser S3 performance sister model. With more muscular bumper, sharp lower lip and gill-like side intakes, its fascia features a broad tall metallic-ringed honeycomb hexagonal grille and inward tilted, moody and LED strip browed headlights. From rear it features more brightware, air diffuser, tailgate spoiler and massive dual oval tailpipes.
Elegant, cohesive and tightly penned, the RS3 features a ridged character line stretching across under a relatively level waistline, which allows for good visibility and an airy cabin ambiance. Riding on large tight gripping low profile 235/35R19 tyres, the RS3's five-spoke alloy wheels provide easy views of its vast and highly effective 8-piston calliper 365mm disc front and 310mm rear brakes. Options include fade-free ceramic front discs and wider grippier 255/30R19 front tyres.
Ferocious five
Snarling and growling with a distinct off-beat 5-pot note, the RS3 Sportback's 2.5-litre turbocharged 5-cylinder harks back to Audi's most celebrated Quattro model. Mounted transversely, rather than longitudinally as traditional at Audi, the RS3 is, however, considerably more powerful and quicker than the historic Quattro. Developing 362BHP throughout 5,550-6,800rpm and brutal 343lb/ft torque peaking at 1,625-5,500rpm, the RS3 electronically governed 250km/h top speed can optionally be de-restricted to 280km/h.
Hand-built and award-winning, the RS3's 5-cylinder is quite the gem, with intense 1.3bar boost, high 10:1 compression and direct injection, it suffers very little turbo lag, yet spins eagerly to a high rev limit. Responsive from low-end and brutally muscular in mid-range, the RS3 pulls hard throughout, underwritten by a muscular and broad torque band before seamlessly transitioning to an urgent climb to a wide and punchy peak power band.
With sticky tyres, responsive turbo boost aggressive low gearing and tenacious traction generated by its Quattro four-wheel drive, the RS3 launches ferociously off-the-line, with very little evidence of torque steer, owing to its four-wheel drive's characteristics. Dispatching 0-100km/h in 4.3 seconds, the versatile 1,520kg RS3 also accelerates through 80-120km/h in 4.1 seconds in fourth gear. Meanwhile, the RS3's lightened components and mass, stop-start system, relaxed tall high gears and CD0.34 aerodynamics allow for restrained 8.1l/100km combined fuel efficiency.
Fluent, agile and tenacious
Driven through a 7-speed automated dual-clutch gearbox that seamless shifts between odd and even gears, the RS3's sophisticated four-wheel drive distributes power between front and rear axle as necessary through an electronically controlled differential. Operating with rear-bias allocating between 50-100 per cent power to the rear, the RS3 also features brake-based toque vectoring, helping to steer the car by braking the inside wheels for enhanced agility into and better traction out of corners.
Riding on MacPherson strut front and independent multi-link rear suspension along with firm damping, the RS3 maintains good contact with the ground through hard driven corners and is settled and buttoned down on vertical rebound. With its four-wheel drive differential located on the rear axle — and other components shifted rearwards for better weighting — in addition to its four-wheel drive system's characteristics, the RS3 turns crisply and tidily into corners, well-resisting under-steer usually expected from a front-wheel drive derived platform.
A fluent handling compact high performance car able to cover ground very rapidly and confidently, the RS3 is almost as agile, poised and tidy into corners as a rear-driver. With its active power distribution, one can even nudge the RS3's rear slightly — in less interventionist stability control modes — out to shift weight and tighten a cornering line, while more power is sent forward to pull in and out onto a straight.
Classy and uncluttered
Direct and quick, the RS3's variable-assistance steering is precise and well-weighted, but more instinctive "feel" would not go amiss. At speed the RS3's steering is reassuringly committed while ride stability is planted and refined. Firm but not uncomfortable, the RS3's suspension provides and taut cornering body control and a smooth buttoned down ride. Optionally, adaptive magnetic dampers provide more comfort and control, and like engine, gearbox, steering and differential, features selectable modes.
Restrained, tasteful, classy and uncluttered yet distinctly sporty, the RS3 Sportback's cabin features clear instrumentation — including turbo boost gauge — and controls, many of which are accessed through a pop-up infotainment screen. Uncluttered, well-built and using quality leathers and choice of materials, the RS3's cabin features prominent metallic-ringed vents and chunky contoured sports steering wheel. Supportive comfortable and highly adjustable, the RS3 provides a commanding and alert driving position.
Well spaced and practical for its segment, the RS3 Sportback features more generous headroom than saloon derivatives of Audi's A3 line, as well as a usefully flat 280-litre boot, which expands to 1120 litres with rear seats folded. Well-equipped with standard convenience, infotainment and safety features, the RS3 can be specified with lightweight carbon-fiber sports bucket seats with integrated side airbags, Bang and Olufsen sound system and lane-keeping driver assistance, among numerous other features.
TECHNICAL SPECIFICATIONS
Engine: 2.5-litre, transverse, turbocharged 5 cylinders
Bore x stroke: 82.5 x 92.8mm
Compression ratio: 10:1
Valve-train: 20-valve, DOHC, direct injection, continuously variable valve timing
Boost pressure: 1.3-bar
Gearbox: 7-speed automated dual clutch, four-wheel drive, electronic multi-plate clutch and differential lock
Ratios: 1st 3.563; 2nd 2.526; 3rd 1.679; 4th 1.022; 5th 0.788; 6th 0.761; 7th 0.635; R 2.789
Final drive, 1st, 4th, 5th, R/2nd, 3rd, 6th, 7th: 4.059:1/3.45:1
Power, BHP (PS) [kW]: 362 (367) [270] @5550-6800rpm
Specific power: 146BHP/litre
Power-to-weight: 238BHP/tonne
Torque, lb/ft (Nm): 343 (465) @1625-5500rpm
Specific torque: 187.5Nm/litre
Torque-to-weight: 306Nm/tonne
0-100km/h: 4.3 seconds
80-120km/h, 4th/5th gear: 4.1-/5.8 seconds
Top speed standard/optional: 250/280km/h (electronically governed)
Fuel consumption, urban/extra-urban/combined:
11.2/6.3/8.1 litres/100km
CO2 emissions, combined: 189g/km
Fuel capacity: 55 litres
Length: 4,343mm
Width: 1,800mm
Height: 1,411mm
Wheelbase: 2631mm
Track, F/R: 1,559/1,514mm
Aerodynamic drag co-efficient: 0.34
Luggage volume, min/max: 280/1120 litres
Weight, unladen (kerb): 1,520kg (1,595kg)
Steering: Variable assistance rack & pinion
Turning Circle: 10.9 metres
Suspension, F/R: MacPherson struts/multi-link
Brakes, F/R: Perforated, ventilated discs, 365 x 34mm/310 x22mm
Brake callipers, F/R: 8-/1-piston
Tyres: 235/35R19
Related Articles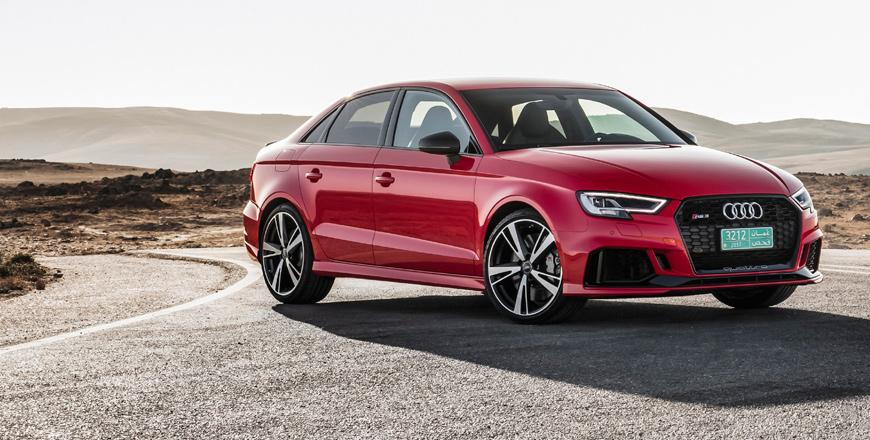 Apr 02,2018
Giving way to hot hatchbacks, larger premium super saloons and estates, and performance SUVs and crossovers, the small fast saloon was forme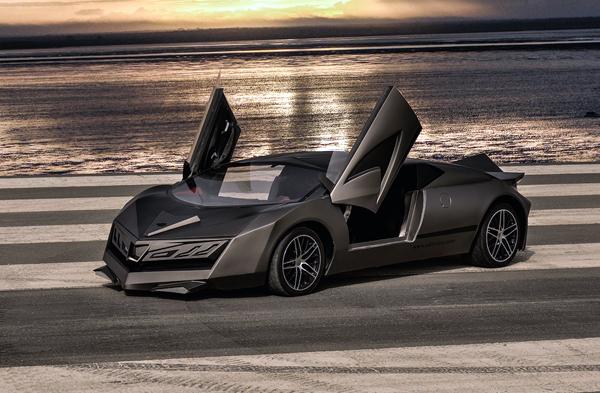 Feb 01,2016
One of the Middle East's biggest auto exhibitions, the annual Qatar Motor Show is undoubtedly an important national event for carmakers to s
Apr 04,2016
The most powerful of the modern mega- or hyper-hatch segment, the Mercedes-Benz AMG A45 was first launched in 2013 boasting a then unheard o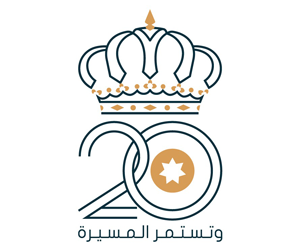 Newsletter
Get top stories and blog posts emailed to you each day.