You are here
'Angry Birds' slingshots past 'Civil War'
By Reuters - May 24,2016 - Last updated at May 24,2016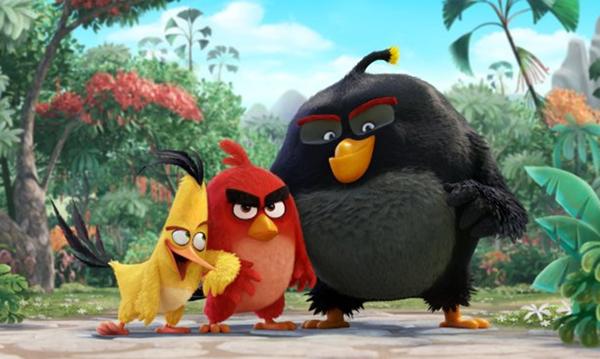 A scene from 'The Angry Birds Movie' (Photo courtesy of imdb.com)
LOS ANGELES — "The Angry Birds Movie" has flown to victory at the US box office with a $38.2 million opening weekend at 3,932 locations, handily topping "Captain America: Civil War" and "Neighbours 2: Sorority Rising", according to industry tracker Exhibitor Relations.
The launch for Sony's animated avian tale performed in line with forecasts as did the third weekend of Disney-Marvel's "Captain America" with $32.9 million at 4,266 sites for a 55 per cent decline. Universal's "Neighbours 2" finished in third with a solid $21.8 million at 3,384 screens — although the sequel was off 55 per cent from the 2014 launch of the original "Neighbours".
Warner Bros.' opening of action-comedy "The Nice Guys" reeled in a moderate $11.2 million at 2,865 screens, or about half the "Neighbours 2" number as both battled for the attention of comedy fans.
"Angry Birds", based on Rovio's popular video game app, generated an A+ CinemaScore among the core under 25 audience. Josh Greenstein, the president of worldwide marketing and distribution of Sony, pointed to a strong international performance with a $94 million weekend worldwide with 47 first-place finishes.
"Rovio and Sony Imageworks were able to translate video game characters into a globally branded film, which was a major challenge," he added.
The massive marketing campaign featured tie-ins with more than 100 partners. Greenstein noted that "Angry Birds" should be able to hold well in coming weeks, with no other major competition in the family market until Disney opens "Finding Dory" on June 17.
The film, directed by Fergal Reilly and Clay Kaytis, is set on an island populated entirely by happy, flightless birds — except for Red (voiced by Jason Sudeikis), speedy Chuck (Josh Gad) and Bomb (Danny McBride). Its worldwide total has hit $150 million with a launch last weekend in most foreign markets.
"Captain America" held impressively from its second weekend, which saw the eighth-highest of all time at $72.6 million. Should the $33.1 million estimate hold, "Captain America" will wind up tied with 2012's "The Hunger Games" as the 17th highest grosser in its third weekend.
"Captain America" crossed the $1 billion mark on Friday to become the 25th film to hit the milestone. It's finishing the weekend with $1.05 billion and now stands in 19th place; its domestic total has reached $347.4 million in 17 days, good enough for 35th on the all-time list.
"Neighbours 2", which saw Seth Rogen, Rose Byrne and Zac Efron return, wound up with a B Cinemascore and played well to younger audiences with 61 per cent of attendees under 25 and 51 per cent female. Domestic distribution chief Nick Carpou said the new storyline — centering on a renegade sorority led by Chloe Moretz' party-obsessed character — resonated among attendees.
"Seth and Zac are big draws and the movie is very funny so we'll do well in the coming weeks," he added.
"The Nice Guys," starring Ryan Gosling as a bumbling detective and Russell Crowe as an enforcer in 1977 Los Angeles, generated a B- Cinemascore with its strongest traction among those under 18 and over 35 as the $11.2 million launch matched muted expectations. On the positive side, the film has strong critical support with a 90 per cent Rotten Tomatoes rating and Warner Bros.' exposure is limited since it acquired the film as a pick-up for domestic distribution.
Disney's seventh weekend of its surprise blockbuster "The Jungle Book" finished a close fifth with $10.9 million at 3,460 sites, down only 36 per cent, for a US total of $327.5 million. It should top "Batman v Superman: Dawn of Justice" at $328.4 million this week as the 44th highest domestic grosser of all time.
So far this year, five films have topped $300 million, led by Fox's "Deadpool" at $362 million, followed by "Captain America" at $347 million, Disney's "Zootopia" at $334 million, "Batman v Superman" and "The Jungle Book". As a result, the total box office is up 5.8 per cent compared to the same point last year — even though the current weekend was down 25 per cent from the year-ago frame, when "Pitch Perfect 2" opened with $69 million and "Mad Max: Fury Road"grossed $45 million.
Year-to-date is $4.24 billion, including the current overall weekend of $136.5 million. Paul Dergarabedian, the senior media analyst with ComScore, said next weekend will be strong.
Related Articles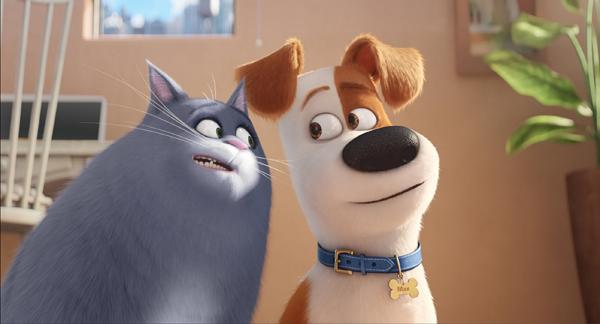 Jul 12,2016
LOS ANGELES — It's a good time for animated animals at the box office.
Jul 19,2017
LOS ANGELES — "War for the Planet of the Apes" is officially the box office champ, during a weekend that demands a close look.Fox and Cherni
Nov 21,2017
LOS ANGELES — Warner Bros.-DC's costly "Justice League" has dominated the North American box office, but fallen well short of expectations w
Newsletter
Get top stories and blog posts emailed to you each day.