You are here
Air pollution during pregnancy tied to high blood pressure in kids
By Thomson Reuters Foundation - May 15,2018 - Last updated at May 15,2018
Photo courtesy of medicaldaily.com
Women who breathe polluted air during pregnancy may be more likely to have children who develop high blood pressure, a US study suggests.
Researchers focused on what is known as fine particulate matter, or PM 2.5, a mixture of solid particles and liquid droplets smaller than 2.5 micrometres in diameter that is found in traffic exhaust and can include dust, dirt, soot and smoke.
They examined data on 1,293 mother-child pairs and assessed kids' blood pressure at checkups from ages three to nine years. When they sorted children into three groups from highest to lowest levels of exposure to PM 2.5 in the womb, children in the highest-exposure group were 61 per cent more likely to have high blood pressure than kids with the lowest exposure.
"We believe that when pregnant women breathe air with high levels of fine particulate matter, it causes an inflammatory response that alters genetic expression and foetal growth and development, on the pathway to high blood pressure in childhood," said study co-author Noel Mueller of Johns Hopkins Bloomberg School of Public Health in Baltimore.
"I think the take home message for pregnant women is not that you should change your residence, but rather that you might consider avoiding highly polluted areas during pregnancy, particularly during heavy bouts of physical activity, which is important to keep up during pregnancy," Mueller said by e-mail.
High blood pressure is a major risk factor for cardiovascular disease and a leading cause of disability contributes to an estimated 7.5 million deaths worldwide each year, researchers note in the journal Hypertension.
Previous research has linked air pollution exposure in the womb to an increased risk of birth defects including abdominal malformations and what is known as hypospadias, an abnormality in boys that occurs when the opening of the urethra does not develop on the tip of the penis and instead forms on the shaft or on the scrotum.
In the current study, children appeared to have an increased risk of high blood pressure when they were exposed to average PM 2.5 levels of at least 13 microgrammes per cubic metre of air (ug/m3) during the final three months of pregnancy. That is slightly higher than the limit set by the US Environmental Protection Agency (EPA) of 12 ug/m3.
Children in the group with the highest exposure to air pollution in the womb experienced PM 2.5 levels of 11.80 to 28.81 ug/m3 during the third trimester of pregnancy, the study found.
Kids with the lowest exposure had third trimester PM 2.5 levels of 3.79 to 9.57 ug/m3, well within the range permitted by the EPA.
Each 5 ug/m3 increase in PM 2.5 exposure in the womb was associated with a 3.39 per centile increase in what is known as systolic blood pressure, the "top number" that represents the pressure blood exerts against artery walls when the heart beats.
Children were identified as having high blood pressure if their systolic blood pressure was in the highest 10 per cent for kids the same age.
The study was not a controlled experiment designed to prove whether or how air pollution exposure in the womb might directly cause high blood pressure. Researchers also lacked data on how much time women spent breathing polluted air outdoors or any exposure to PM 2.5 at work.
Still, the current study offers fresh evidence linking air pollution to high blood pressure in kids, particularly because the connection appeared for kids at all birth weights in the current study. Previous research found this connection for overweight babies.
"If maternal and early life pollution exposures increase the long-term risk of high blood pressure, then reducing early-life pollution exposure through regulation and through local and regional efforts may help protect children from having higher blood pressure in childhood, and may improve long term cardiovascular and cerebrovascular health," Diane Gold, author of an accompanying editorial and a professor at the Harvard T.H. Chan School of Public Health in Boston, said by e-mail.
Related Articles
Apr 18,2017
Antidepressant use right before and during pregnancy may be linked with a higher risk of an autism spectrum disorder (ASD) in children, hint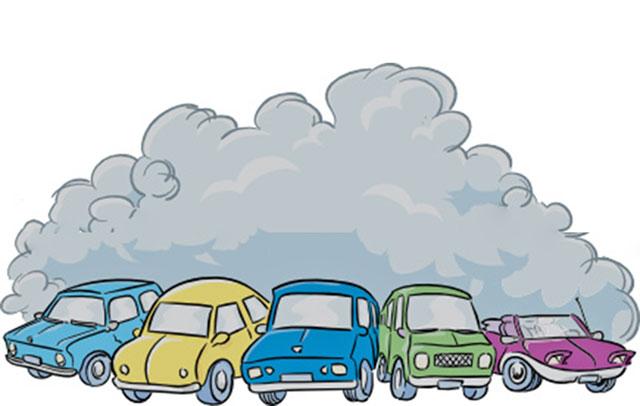 Dec 20,2017
NEW YORK — Air pollution, but not traffic noise, appears to be linked to an increased risk of having low-birth-weight babies, reports a new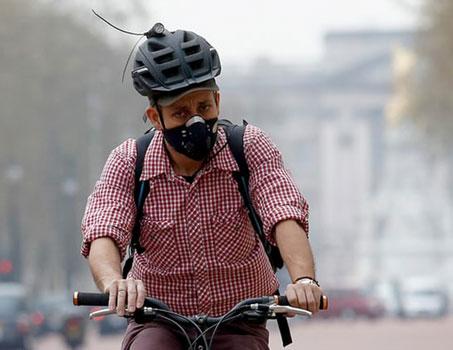 Dec 28,2017
Older adults are more likely to die on days when air pollution rises, even when contaminant levels are below the limit considered safe by US
Newsletter
Get top stories and blog posts emailed to you each day.