You are here
Acetaminophen use in pregnancy linked to kid's behavioural problems
By Los Angeles Times (TNS) - Oct 19,2016 - Last updated at Oct 19,2016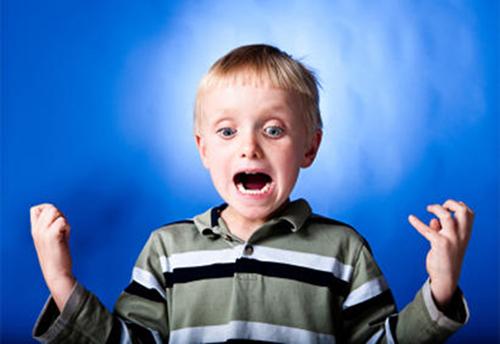 Photo courtesy of medicalxpress.com
Acetaminophen, long the mainstay of a pregnant woman's pain-relief arsenal, has been linked to behavioural problems in children born to mothers who used it during pregnancy.
Recent research published by the journal JAMA Paediatrics found that a woman's use of acetaminophen at 18 and 32 weeks of pregnancy was associated with greater odds that when the resulting child was 7 years old, his or her mother would report a range of problematic behaviours.
Compared to women who reported no acetaminophen use at 18 weeks of pregnancy, those who took the medication at that point of gestation were 42 per cent more likely to report hyperactivity and 31 per cent more likely to report conduct problems in the children they bore.
Women who took acetaminophen at 32 weeks of pregnancy were 29 per cent more likely than women who did not to report emotional difficulties in their child at age 7. Children born to mothers who took acetaminophen late in their pregnancy were 46 per cent more likely to experience a wide range of behavioural difficulties than were children born to moms who took no acetaminophen at that point.
Finding a link between acetaminophen use during pregnancy and an outcome affecting the child is no proof that acetaminophen is the cause of the outcome. But the authors contend that the study results do heighten concerns that feotal exposure to acetaminophen can give rise to neurodevelopmental problems.
Several epidemiological studies have linked acetaminophen use during pregnancy to ADHD-like behaviours in the child. Research performed on mice has suggested that the medication alters brain development by disrupting hormonal function in the developing foetus. And several other mechanisms of injury have been suggested.
The authors of the study took several steps to reduce confusion in interpretation of the study's findings, and to strengthen evidence of a causal link between acetaminophen and poor neurodevelopmental outcomes in children exposed before birth.
They looked for a link between a child's behavioural problems at age 7 and his or her mother's postnatal acetaminophen use, and found none. They looked for a link between a child's behavioural problems at age 7 and acetaminophen use by the mother's partner during pregnancy. Again, they found no association.
The emerging picture, then, points more strongly to a developing foetus' exposure to acetaminophen as a possible causative factor. The authors wrote that the new findings add to those of a 2013 study that compared adverse behavioural outcomes in siblings as a function of a mother's acetaminophen use during pregnancy. Collectively, the two suggest that "unmeasured familial factors" — socioeconomic differences, or a mother's attitudes toward medication use — are not the actual cause of a child's behavioural problems.
The new research also sought to take account of the possibility that women who passed on a genetic propensity to hyperactivity or impulsive, inattentive behaviours might also be more likely to use acetaminophen during pregnancy. In a subset of participating mothers, researchers looked for a passel of common genetic variations linked to ADHD-like behaviours. They failed to discern a pattern of increased medication-taking by women who were carriers of genetic variations linked to behavioural problems.
Finally, the authors of the study acted to avoid a common problem with research that links adverse pregnancy outcomes to certain medications: that women whose children have some identifiable problem are more likely to recall taking medications during pregnancy. The current study asked women when they were pregnant about their medication use, and then — seven years after her child's birth — asked her to assess her child's emotional and social well-being and report a range of problematic behaviours.
The study reflects the experience of 7,796 mothers who gave birth to a baby in 1991 and 1992 in the county once known as Avon, England.
Acetaminophen has long been seen as safe for use by pregnant women, and more than half of pregnant women in the United States and Europe are thought to use it during pregnancy. In this study population, 53 per cent of women reported use of acetaminophen at 18 weeks, and 42 per cent reported acetaminophen use at 32 weeks.
As a fever reducer, acetaminophen is considered a bulwark against a more immediate threat to a developing foetus. The authors cautioned that pregnant women and their physicians should carefully weigh any potential harm to offspring against the risks of not treating fever or pain in the mother.
Related Articles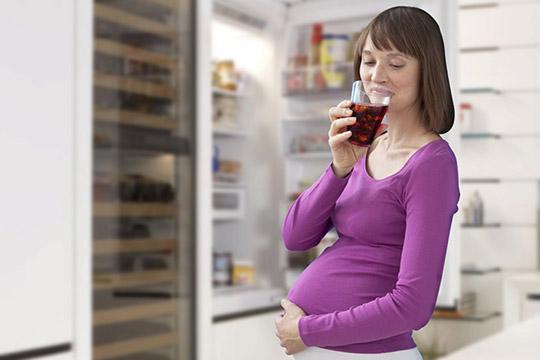 Jul 15,2017
Pregnant women who drink non-diet sodas during pregnancy are more likely to have kids who carry extra body fat by age 7, researchers say.&nb
Apr 18,2017
Antidepressant use right before and during pregnancy may be linked with a higher risk of an autism spectrum disorder (ASD) in children, hint
Apr 07,2015
A Roche blood test to screen foetuses for Down syndrome worked far better than standard prenatal screening tests in younger, low-risk women, US researchers recently said, setting the stage for more widespread use.
Newsletter
Get top stories and blog posts emailed to you each day.