You are here
Trade war will only bring 'pain' — China
By AFP - Mar 11,2017 - Last updated at Mar 11,2017
Chinese Minister of Commerce Zhong Shan speaks during a National People's Congress press conference in Beijing on Saturday (AFP photo)
BEIJING — China on Saturday warned the US against launching a trade war, saying that both countries would suffer if US President Donald Trump follows through on his threats.
The billionaire politician has repeatedly accused China of using unfair trade policies to steal jobs from the US, threatening to retaliate with massive tariffs unless Beijing changes tack.
"A trade war is not in the interest of the two countries and the two peoples," China's Minister of Commerce Zhong Shan told reporters on the sidelines of the country's annual political gathering in Beijing.
"It's fair to say trade war will only cause pain without gains."
He said that US exports to China have increased by an average of about 11 per cent per year over the last decade, while Chinese exports have only increased by 6.6 per cent over the same period, noting that the Asian giant is also a major importer of American goods like soybeans, cars and Boeing airplanes.
"This clearly shows that China and America are very important to each other," he added.
On Thursday, Zhong's American counterpart Wilbur Ross said that the trade conflict with China and other countries has already been on for decades, but the US is just now beginning to fight back.
China is the world's biggest trader in goods. It accounts for about $350 billion of the US trade deficit, about half the total.
The warning was the second time this week that China has railed against a possible trade war, amid growing indications that the Trump administration is serious about pursuing a protectionist agenda.
Last week the United States Trade Representative sent a letter to Congress saying that Americans are not directly subject to rulings by the World Trade Organisation, which Washington joined when it was founded in 1995.
The assertion provoked a warning from China's commerce ministry that attempts to ignore the organisation's rules could lead to "a repetition of the trade war of the 1930s".
Related Articles
Jun 23,2015
WAHINGTON — The United States and China must be "honest and direct" about future ties, US Vice President Joe Biden said Tuesday, warning Bei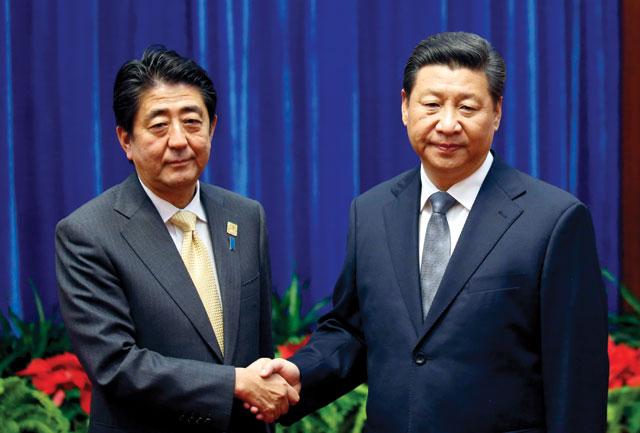 Nov 10,2014
An uneasy handshake Monday between Chinese President Xi Jinping and Japanese Prime Minister Shinzo Abe marked the first meeting between the two men since either took power, and an awkward first gesture towards easing two years of high tensions.
Nov 05,2015
WASHINGTON/SYDNEY — The long-awaited text of a landmark US-backed Pacific trade deal was released on Thursday, revealing the details of a pa
Newsletter
Get top stories and blog posts emailed to you each day.