You are here
Thousands protest in Tunisia to demand jobs
By AFP - Apr 20,2017 - Last updated at Apr 20,2017
People shout slogans and march during a simultaneous protest regarding a demand on improvement in their region in El Kef, Tunisia, on Thursday (Anadolu Agency photo)
El Kef, Tunisia — Thousands protested in northeastern Tunisia on Thursday to mark a general strike over unemployment and poverty, six years since a revolution ignited by similar grievances.
Demonstrators gathered at the local branch of the powerful UGTT trade union in Kef, 180 kilometres west of Tunis, before marching down the main streets.
"Work, freedom, dignity!" they shouted. "Kef has the right to development!"
They denounced the government over "broken promises" to develop the region.
"This demonstration and strike are important, raising a cry of anger in the face of a situation that cannot last," teacher Rached Salhi said.
Government offices, private companies, shops and cafes were closed and shuttered. Only hospitals, pharmacies and bakeries remained open.
Kamel Saihi, deputy chief of the UGTT's regional office, said governments had marginalised the northeastern region.
"It has been ignored by successive governments since the revolution and [current Prime Minister] Youssef Chahed did the same thing," he said.
Similar protests have rocked other parts of Tunisia in recent weeks, including the southern province of Tataouine and the central region of Kairouan.
The Kef protests were triggered by rumours that a major factory there was set to be relocated to Hammamet, a more developed coastal region.
Six years since a revolution that toppled longtime dictator Zine El Abidine Ben Ali, Tunisia has not been able to resolve the issues that sparked the uprising — including poverty, unemployment and corruption.
Last year saw major protests in the impoverished region of Kasserine following the death of a young person during a demonstration over unemployment.
In October, protesters in the central region of Gafsa shut down two key phosphate mines in a weeks-long dispute over jobs.
Related Articles
Jan 13,2018
TUNIS — Tunisian President Beji Caid Essebsi held talks Saturday with political parties, unions and employers to discuss means to overcome a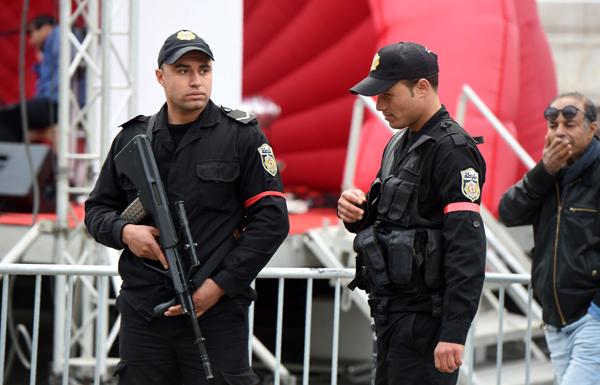 Jan 20,2016
TUNIS — Tunisian police fired tear gas on Tuesday to disperse hundreds of angry protesters demanding jobs in the central city of Kasserine,
Jan 14,2018
TUNIS — Tunisians on Sunday marked seven years since the uprising that launched the Arab Spring, with fresh protests and some people express
Newsletter
Get top stories and blog posts emailed to you each day.