You are here
Syrian pound falls to near 10,000 against dollar on black market — rate monitors
By AFP - Jul 10,2023 - Last updated at Jul 10,2023
DAMASCUS — The value of the Syrian pound plunged on Monday to nearly 10,000 against the dollar on the black market, websites monitoring the exchange rate said, following years of conflict and crippling sanctions.
The embattled currency stood at just 47 pounds to the dollar before Syria's civil war broke out in 2011. The conflict has since killed more than 500,000 people, displaced millions and battered the country's infrastructure and industry.
The pound hit a new record low of 9,750 to the dollar Monday, according to the unofficial exchange rate monitoring sites which traders use to determine the price of goods.
The official exchange rate approved by the central bank is 6,532 pounds to the dollar.
Damascus has blamed the country's economic woes on Western sanctions and the knock-on effects of an economic collapse in neighbouring Lebanon that has stemmed the flow of dollars into government-held areas.
The new plunge comes in the wake of Syria's recent return to the Arab fold after years of isolation, and as Damascus hopes wealthy Gulf countries could help fund reconstruction.
"The war has not ended yet, and the reasons for the drop in the pound's value have not changed," said Economist Ammar Yussef, pointing to "ongoing sanctions blocking exports".
"The Arab opening towards Damascus hasn't started to have an impact yet, particularly as it hasn't been accompanied by concrete economic steps," he added.
The pound's collapse — from 5,000 to the dollar in October — has driven up the price of basic goods and aggravated hardship in a war-ravaged country hit by crippling shortages of fuel and electricity.
An average monthly salary of 130,000 pounds, according to figures reported in Syrian media, is now worth little over $13.
The United Nations says some 90 per cent of the population is poor, while the UN World Food Programme estimates that more than 12 million people in the country are food insecure.
Related Articles
Dec 11,2022
DAMASCUS — Syria's nose-diving pound hit a new record low Saturday against the dollar on the black market, according to websites monitoring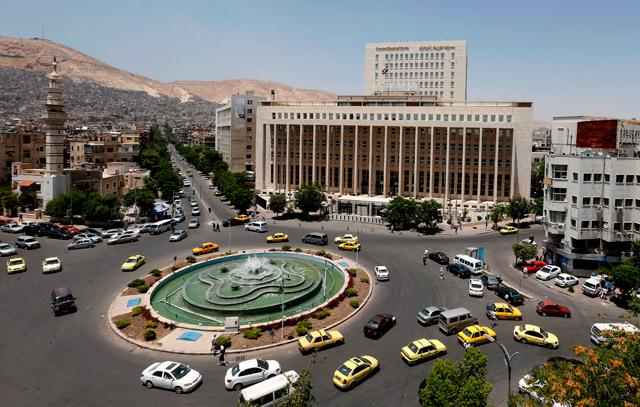 Jun 17,2020
DAMASCUS — Syria's central bank devalued the Syrian pound on Wednesday giving in to weeks of depreciation on the black market as new US sanc
Apr 29,2015
Concern over army setbacks against insurgents in recent weeks drove black market rates for the Syrian pound to a record low against the dollar on Wednesday, dealers and bankers said.