You are here
Sterling tops $1.39, heads for longest winning streak since 2014
Sterling expected to reach around $1.47 by year-end
By Thomson Reuters Foundation - Jan 20,2018 - Last updated at Jan 20,2018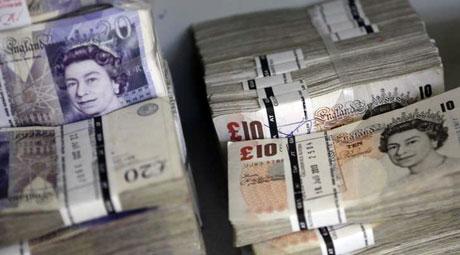 Wads of British Pound Sterling banknotes are stacked in piles at the GSA Austria (Money Service Austria) company's headquarters in Vienna on July 22, 2013 (Reuters file photo)
LONDON — Sterling climbed above $1.39 on Thursday for the first time since Britain's vote to leave the European Union and was on track for a fifth consecutive week of gains against the US currency — its longest winning streak since mid-2014.
The pound has been buoyed by a combination of broad dollar weakness and optimism that Britain will reach a favourable divorce deal with the EU and that the economy will continue to grow at a healthy clip — albeit more slowly that if there had been no Brexit vote.
Sterling has climbed more than 5 per cent against the dollar over the past two months, helped by Britain's success in late December in securing a deal to move exit talks on to discussions over a transition period and post-Brexit trade.
The pound jumped to as high as $1.3942 in New York trading on Wednesday before easing back by the end of the day. On Thursday, it rebounded half a per cent to trade at $1.3903.
Japanese bank MUFG says it sees sterling trading around $1.47 by the end of the year.
"We have a bullish view on the pound," said the bank's chief macro strategist in London, Derek Halpenny.
"Once a transition period for Brexit is confirmed, that takes off the cliff-edge risk of March 29 [2019, the date Britain is due to officially leave the EU] and paves the way for two rate hikes from the BoE [Bank of England]," he added.
Sterling has in recent sessions been supported by a sell-off in the dollar and more positive noises from Europe over negotiations with Britain over the terms of its departure from the trading bloc.
British Prime Minister Theresa May on Thursday offered France £44.5 million ($62 million) to bolster security at French border controls, part of measures to deepen cooperation that she hopes will foster goodwill in Brexit talks.
With the improved outlook for those discussions, traders said sterling had been able to anchor itself again to the domestic story, where the economy is proving more resilient than expected.
"It seems the Brexit negotiations are starting to pan out. Some of the political uncertainties in the UK are starting to fade. It's turning into a bit of a momentum rally," said Martin Arnold, macro strategist at ETF Securities.
Against the euro, which has rallied in recent weeks, the pound was flat at 88.12 pence per euro.
Bank of England policymaker Michael Saunders said on Wednesday that British unemployment was likely to fall further than most economists expected this year, pushing pay growth higher.
While he stuck close to BoE language that any interest rate rises would be "limited and gradual", some analysts believe the bank will be forced to tighten monetary policy faster if inflation fails to fall as predicted.
Related Articles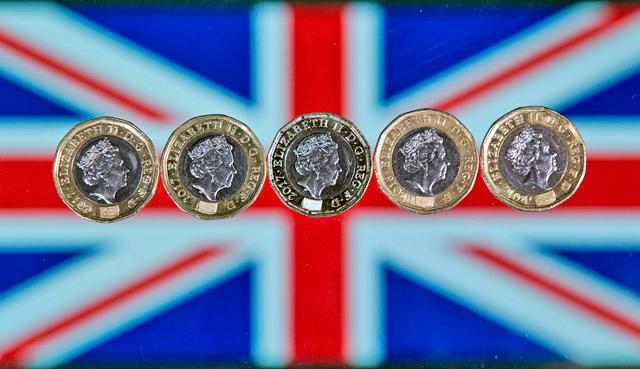 Mar 19,2018
LONDON — Sterling surged on Monday as Britain and the European Union agreed to a 21-month post-Brexit transition period and a potential solu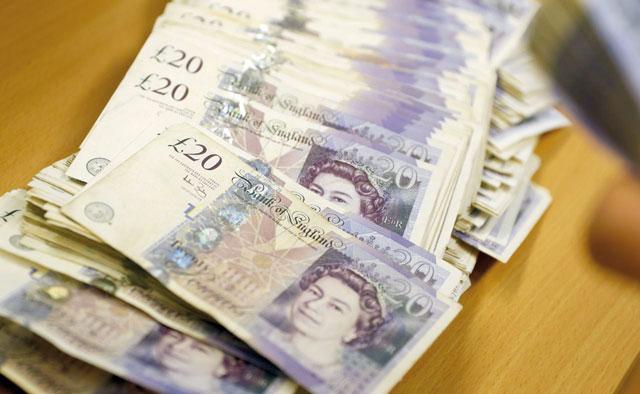 Feb 26,2018
LONDON — Sterling gave up all its earlier gains and was flat on the day thanks to a broad rebound in the dollar though hawkish comments from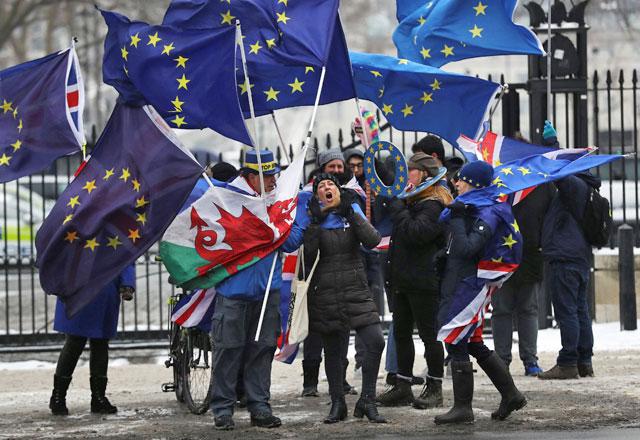 Mar 01,2018
LONDON — Sterling slipped to a seven-week low against the dollar on Thursday, as investors sold the pound on worries a Brexit transiti
Newsletter
Get top stories and blog posts emailed to you each day.