You are here
Qatar allows full ownership for foreign investors
By AFP - Jan 04,2018 - Last updated at Jan 04,2018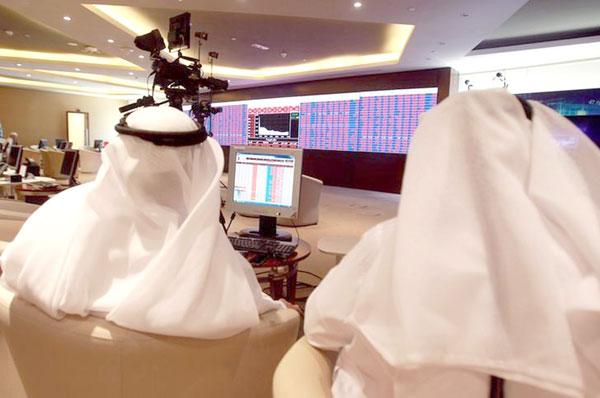 Traders monitor screens displaying stock information at Qatar Stock Exchange in Doha, Qatar, June 5, 2017 (Reuters file photo)
DOHA — Qatar has approved legislation allowing 100-per cent ownership for foreign investors in most sectors of the economy in a bid to boost non-energy revenues, the government said on Thursday.
The move comes at a time of political crisis in the Gulf, with Qatar under an economic and diplomatic boycott by neighbouring countries for the past seven months.
It is also an attempt by Qatar, the third largest economy in the Gulf, to secure new revenues to finance a budget deficit due to the slump in oil prices since mid-2014.
Overseas investors will be able to fully own businesses in almost all economic sectors but they are not allowed to purchase real estate or own franchises, according to the ministry of economy and trade.
To invest in the banking and insurance sectors, foreigners need to secure a special permit from the government, the law states.
Currently, foreign investors can own up to 49 per cent of companies listed on Qatar's stock exchange in accordance with a law passed in 2014.
The new law was approved at the cabinet's weekly meeting on Wednesday.
"The draft law aims to increase tax revenues, protect foreign and local investors and boost Qatar's status in global economic indicators," according to a statement by the ministry.
It is not yet clear when the draft law will come into force.
The move is the latest attempt by Qatar, the world's largest exporter of liquefied natural gas, to secure new revenues since the Gulf crisis took hold.
Saudi Arabia, the United Arab Emirates, Bahrain and Egypt severed ties with Qatar in June, accusing it of links to extremist groups and being too close to Shiite Iran, Riyadh's regional archrival.
Doha has denied the charges.
Qatar has increased business with existing trade partners outside the region, announced plans to produce more gas and sought new markets, most recently in West Africa.
Related Articles
Apr 05,2015
Qatar's economy grew by more than 6 per cent in 2014, official figures showed, driven by spending on huge construction projects ahead of the 2022 World Cup.
Mar 06,2014
A diplomatic split between Qatar and its wealthy Gulf neighbours may disrupt billions of dollars of investment in the region and slow efforts to make economies more efficient through trade and transport reforms.
Mar 31,2014
Despite improvements in regulations and moves to diversify Arab economies away from natural resources, global investors remain wary of doing business in Gulf countries because of regional upheaval and other potentially destabilising factors, according to a report by The Economist Intelligence Unit (EIU) released Monday.
Newsletter
Get top stories and blog posts emailed to you each day.