You are here
Oil output cuts pressure Mideast economic growth — IMF
By AFP - Apr 18,2017 - Last updated at Apr 18,2017
International Monetary Fund Managing Director Christine Lagarde (left) and World Bank President Jim Yong Kim share a stage at the Parliamentary Town Hall at the IMF/World Bank Spring Meetings at the World Bank in Washington, DC, on Tuesday (AFP photo)
DUBAI — Economic growth in Saudi Arabia and most other Arab oil exporters will slow this year following production cuts aimed at propping up energy prices, the International Monetary Fund (IMF) said on Tuesday.
In its latest World Economic Outlook report, the IMF cut its 2017 growth forecast for the region comprising the Middle East, North Africa, Afghanistan and Pakistan to 2.6 per cent, down from the 3.1 per cent projected in January.
"The subdued pace of expansion reflects lower headline growth in the region's oil exporters, driven by the November 2016 OPEC agreement to cut oil production," the Washington-based IMF said.
It "masks the expected pickup in non-oil growth as the pace of fiscal adjustment to structurally lower oil revenues slows," the IMF added, referring to measures to cut budget deficits.
Members of the OPEC cartel of oil exporters, mostly from the region, agreed last year to reduce output by 1.2 million barrels per day from January 1 for six months, to support crude prices that had shed half of their value since mid-2014.
"Growth in Saudi Arabia, the region's largest economy, is expected to slow to 0.4 per cent in 2017 because of lower oil production and ongoing fiscal consolidation, before picking up to 1.3 per cent in 2018," the IMF said.
It said that growth is likely to dip in most Gulf Cooperation Council member states, which also include Bahrain, Kuwait, Oman, Qatar and the United Arab Emirates.
One bright spot is gas-rich Qatar which is expected to register 3.4-per cent growth this year, compared with 2.7 per cent in 2016. Kuwait's economy, in contrast, is forecast to shrink by 0.2 per cent.
In Algeria, the IMF sees economic growth of 1.4 per cent this year, down from 4.2 per cent last year.
Growth is also predicted to slow sharply in Iran, to 3.3 per cent in 2017, from 6.5 per cent last year when the Islamic republic won a boost from the lifting of economic sanctions.
Iraq's economy is expected to contract by 3.1 per cent in 2017 after surging by 10.1 per cent last year on the back of expanding oil exports after sharp contractions in the previous two years.
Egypt reforms 'to deliver'
The overall figure for the region overshadows a faster pace in many of its oil-importing countries.
Morocco's economic growth is forecast to jump from 1.5 per cent last year to 4.4 per cent this year, while Tunisia's economy is seen expanding by 2.5 per cent compared with just one per cent the year before.
On the other hand Egypt, whose currency plummeted in value after authorities floated it in November, will see slower growth of 3.5 per cent this year, compared to 4.3 per cent last year.
"In Egypt, comprehensive reforms are expected to deliver sizable growth dividends, lifting growth ... to 4.5 per cent in 2018," it said.
The IMF, whose forecasts exclude war-torn Syria, noted that "continued strife and conflict in many countries in the region also detract from economic activity".
Meanwhile, a "broad-based recovery is expected to continue at a healthy pace" in Pakistan, the IMF said, forecasting growth of 5 per cent this year, and 5.2 per cent in 2018, "supported by ramped-up infrastructure investment".
Related Articles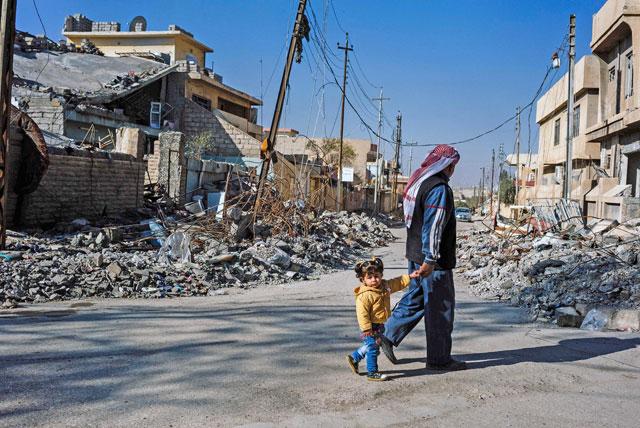 Jan 11,2017
AMMAN — The World Bank (WB) on Tuesday said growth in the Middle East and North Africa (MENA) region is estimated to have slowed to 2.
Oct 10,2017
DUBAI — A massive slide in the economic growth of Middle East top oil exporters is weighing heavily on the outlook for the entire region, th
Oct 07,2014
The International Monetary Fund (IMF) has lowered its economic growth forecasts for most Arab countries over unrest in the region but said growth would remain generally strong in the oil-rich Gulf states.
Newsletter
Get top stories and blog posts emailed to you each day.