You are here
Markets downbeat after Trump Brexit, China comments
By AFP - Nov 27,2018 - Last updated at Nov 27,2018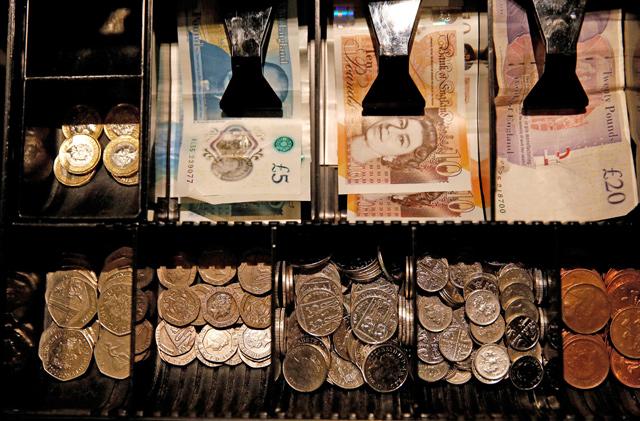 Pound Sterling notes and change in a cash register, on September 21 (Reuters file photo)
LONDON — Stock markets headed south on Tuesday with traders on edge after US President Donald Trump warned he would ramp up his trade war with China should he fail to reach a deal with Chinese leader Xi Jinping at upcoming talks.
The pound, meanwhile, suffered after Trump warned Prime Minister Theresa May's EU divorce agreement could hamper the chances of a trade deal between Washington and London.
Monday saw a global stock markets rally, fuelled by rising oil prices, Italy's softer tone in its budget standoff with Brussels and May's Brexit agreement with the European Union.
"A strong, sharp move higher in global equities faded almost as quickly as it occurred... in what is a clear sign of the growing sensitivity to this [trade] matter heading into the G-20 meetings later this week in Buenos Aires," noted David Cheetham, chief market analyst at traders XTB.
"Comments from US President Trump... that downplayed the chances of a US-UK trade deal after Brexit have no doubt not helped the pound's plight," Cheetham said, adding that further pressure was coming from May's struggle to get her Brexit deal approved by the UK parliament.
Elsewhere, traders are looking to see if China and the US will be able to work out an agreement that brings them back from the brink of a tariffs row that threatens to dent global growth.
In a paper published on Tuesday, European Central Bank researchers said that while rising protectionism's impact on stocks and bonds has been "contained", a global trade war risks "strong financial market corrections".
While the Trump-Xi meeting is the main event this week, investors are also keeping an eye on speeches from top Federal Reserve officials including boss Jerome Powell, which could signal a slower pace of interest rate hikes.
Rising US borrowing costs — fuelled by surging US growth — have been a major cause of concern for investors but recent comments from the top central banker appear to show a more dovish outlook for 2019 as the global economy slows.
The pound dropped against the dollar and euro following Trump's comments about May's draft Brexit deal.
"Sounds like a great deal for the EU," he said at the White House on Monday. "You know, right now, if you look at the deal, they may not be able to trade with us, and that wouldn't be a good thing," he added.
Oil prices steadied after recent extreme volatility.
As trade tensions begin to bite on the global economy, analysts are predicting slower growth into next year, which would translate into less demand for oil.
"It has been our long-held view that slower global economic activity would be a factor weighing on oil demand in 2019 and that the market would move into surplus," London-based research consultancy Capital Economics said.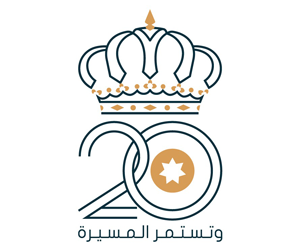 Newsletter
Get top stories and blog posts emailed to you each day.