You are here
Iran downplays chances of oil deal but UAE keen on freeze
Oil prices edge up after plunge on Friday
By Reuters - Sep 26,2016 - Last updated at Sep 26,2016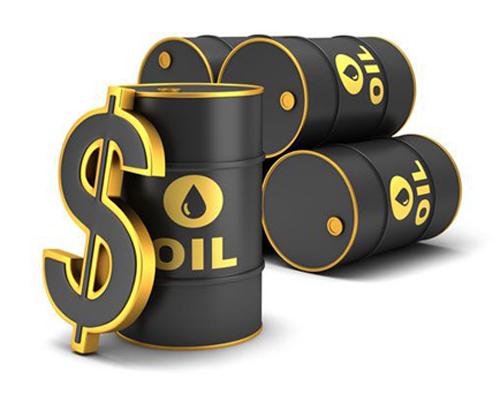 ALGIERS — Iran downplayed on Monday the chances of OPEC and non-OPEC oil producers clinching an output-restraint deal in Algeria this week even though several other members of the group said they still hoped for steps to tackle a price-eroding glut of crude.
Oil prices have more than halved from 2014 levels due to oversupply, prompting OPEC producers and rival Russia to seek a market rebalancing that would boost revenues from oil exports and help their crippled budgets.
The predominant idea since early 2016 among producers has been to agree to limit output, although market watchers have said such a move would fail to reduce unwanted barrels.
Sources told Reuters last week that Saudi Arabia had offered to reduce its output if Iran agreed to freeze production, a shift in Riyadh's position as the kingdom had previously refused to discuss output cuts.
However, oil markets fell on Friday as hopes for a comprehensive deal in Algeria faded, with sources saying the informal meeting was meant only to build consensus ahead of formal OPEC talks in Vienna at the end of November. Crude prices recovered on Monday in volatile trade.
As delegations gathered in Algiers, Iranian Oil Minister Bijan Zanganeh said expectations should be modest.
"This is an advisory meeting and that's all we should expect from it," he was quoted as saying by oil ministry news service SHANA before he left for Algiers. "The talks among OPEC members can be used for the OPEC summit in Vienna in November."
One OPEC delegate said the focus was now firmly on trying to persuade Iran to freeze production at levels acceptable for the rest of OPEC.
Iran's production has been stagnant at around 3.6 million barrels per day (bpd) in the past three months, close to what the country produced before the imposition of European sanctions in 2012.
The sanctions were eased in January 2016, and Iran has said it wants to achieve output of more than 4 million bpd.
Some ministers and officials expressed hope that a deal could emerge this week.
"For us in the UAE, we are for a decision. We think a freeze will help if it is agreed. We hope that all are going to agree," the United Arab Emirates' energy minister, Suhail Bin Mohammed Al Mazroui, told Reuters.
Algerian Energy Minister Noureddine Bouterfa said everyone in the Organisation of the Petroleum Exporting Countries agreed that the market was badly oversupplied and the situation had worsened since the last OPEC meeting in June.
"Credible and significant action is needed to help the market rebalance... One fundamental aspect is that OPEC production should be significantly below the level of August. The second is that the effort must be shared out."
"Third is that any agreement be limited to the time it takes to reabsorb oil stocks. And the fourth is that the action should be credible in the eyes of the market and verifiable," Bouterfa told French-language Algerian daily Liberte.
Members of OPEC will meet on the sidelines of the International Energy Forum, which groups producers and consumers, from September 26-28. Russia is also attending.
Related Articles
Sep 08,2016
ALGIERS — Algeria's energy minister will meet his Saudi counterpart and OPEC's secretary-general in Paris on Friday as part of moves towards
Nov 26,2016
DUBAI — Iran is optimistic OPEC can reach a deal on limiting oil supplies and plans to announce its own decision about any output curbs at t
Nov 13,2016
ALGIERS — Saudi Arabia's oil minister said it was "imperative" that OPEC nations finalise an agreement over a cut in oil production aimed at
Newsletter
Get top stories and blog posts emailed to you each day.