You are here
IEA cuts oil demand outlook, says prices could fall further
By AFP - Oct 14,2014 - Last updated at Oct 14,2014
PARIS — Global demand for oil is still weighed heavily by weak economic growth, and this together with a supply glut is pushing down prices which may fall further, the International Energy Agency (IEA) said on Tuesday.
Cutting its forecasts for growth of oil demand for the third month in a row, the IEA indicated that this trend "may have touched bottom".
And set against this, supplies may soon begin to slow down.
"Nevertheless, further oil price drops would likely be needed for supply to take a hit — or for demand growth to get a lift," the agency said in its October report.
In trading on Tuesday, benchmark West Texas Intermediate oil was being priced at about $85 for November delivery and Brent oil was at about $88.
The IEA said most Brent was profitable at $80 a barrel, and that a Saudi Arabian official had recently suggested "that the high cost of shale oil [from North America] might put a floor under prices around $90 a barrel".
Although the speed of slowing oil demand growth was a "surprise", a "staggering" increase in supplies was a bigger factor behind the fall of prices and rise of stockbuilding, the IEA indicated.
The IEA again cut its forecasts for growth of global oil demand for the third month in a row.
For this year, it expects demand to rise by 700,000 barrels per day (bpd) to 92.4 million bpd which is 200,000 bpd less than the previous forecast.
This shrinking demand outlook in European and Asian members of the Organisation for Economic Cooperation and Development (OECD) matched average growth of 1 million bpd in countries outside the OECD areas, the IEA said.
The IEA is the oil-policy arm of the OECD which groups 34 advanced democracies.
For next year, the agency cut its estimate of global demand from 93.8 million bpd to 93.5 million bpd.
However, that represents an increase of 1.1 million bpd from the level this year because demand will pick up somewhat as the global economy brightens, pulled by emerging economies, the IEA explained.
September 'high-water mark'
"While the abrupt slowdown in demand growth in the second quarter of 2014 has come as a surprise, supply growth looms larger as a factor behind the recent easing of market balances and OECD stock builds," the report said.
"It jumped to a staggering 2.8 million bpd in September year on year, as output from Organisation of Petroleum Exporting Countries swung back to growth for the first time in about two years," it added.
The agency indicated that "abundant" supplies, slowing demand and strength of the dollar had pushed down oil prices for the third month in a row, and the price of Brent oil for October delivery had fallen to less than $90 a barrel in October.
However, these steep price falls since June, with Brent oil price at four-year lows, "are casting doubt on the sustainability of current high supply growth rates", the IEA warned.
The IEA said "September may turn out to be a high-water mark for supply".
This was also because growth from outside OPEC was expected to slow in the last quarter of this year, and because political risk to output in Libya and Iraq was "exceptionally high".
The IEA estimated that global production rose in September by 910,000 bd from the August level to 93.8 million bpd.
Output from the Organisation of Petroleum Exporting Countries (OPEC) rose by 415,000 bpd to 30.66 million bpd, boosted by increased output from Libya and Iraq.
Other producer countries increased their output by 495,000 bpd to 56.7 million bpd, owing to the end of maintenance stoppages in North America, the North Sea, Russia and eastern Europe.
At PVM oil market analysts in London, David Hufton commenting on the IEA report, said: "It makes no sense at all for OPEC members to try and defend price by cutting production only for non-OPEC producers to jump in and grab market share."
Related Articles
Jan 20,2016
LONDON — Unseasonably warm weather and rising supply will keep the crude oil market oversupplied until at least late 2016 and could push the
Sep 11,2014
Demand for oil is feeling the squeeze of weak growth in Europe, slowdown in China and abundant supplies, the International Energy Agency (IEA) said on Thursday.
Mar 14,2016
LONDON — The Organisation of the Petroleum Exporting Countries (OPEC) on Monday predicted global demand for its crude oil will be less than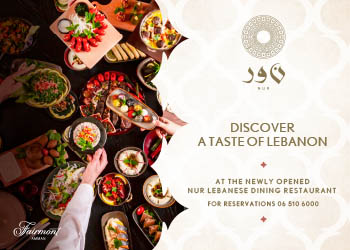 Newsletter
Get top stories and blog posts emailed to you each day.