You are here
Homsi urges gov't to activate protection measures against harmful int'l practices
By Petra - Aug 23,2014 - Last updated at Aug 23,2014
AMMAN — Amman Chamber of Industry Chairman Senator Ziyad Homsi on Saturday called for activating the National Product Protection Law and the Competitiveness Law to face importation practices that harm Jordanian products. He said the government needs more international expertise to safeguard national interests in the face of harmful practices and accompanying trade violations within the import process from various countries around the world. Homsi called for having reciprocal relations in the foreign trade policy the government uses with international partners, stressing the existing practices negatively affect national products in trade exchange in some export markets. Homsi said the Jordanian industry faces obstacles and sudden decisions at customs crossings in some markets due to administrative measures and technical constraints other than the credited standards. He added that the chamber will enhance its relation with educational, training and research institutions to provide the industrial sector with suitable expertise and needs. This procedure aims to develop the sector's products and increase their technological component in a way that would improve relative characteristics and competitiveness in the national industry.
up
7 users have voted, including you.
Related Articles
Dec 16,2017
AMMAN — Amman Chamber of Industry (ACI) President Senator Ziad Homsi said that around 61 per cent of Jordan's imports are exempted from cust
Nov 09,2014
Amman Chamber of Industry Chairman Senator Ziyad Homsi on Saturday said that the industrial sector has incurred losses amounting to around JD21 million as a result of the recent strike by Aqaba  Container Terminal (ACT) employees.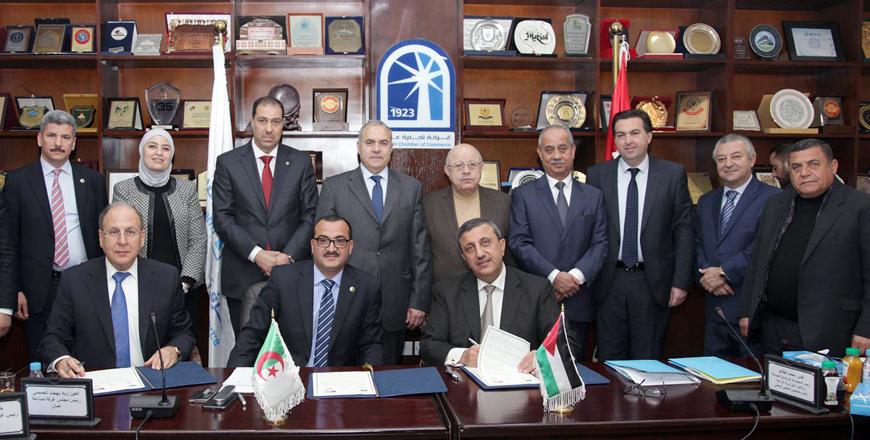 Feb 08,2016
AMMAN — There is a need for Jordan and Algeria to activate the joint free trade agreement, increase commercial exchange volume and encourage
Newsletter
Get top stories and blog posts emailed to you each day.