You are here
Global stock markets drift after rally
By AFP - Mar 12,2018 - Last updated at Mar 12,2018
The German share price index, DAX board, is seen at the stock exchange in Frankfurt, Germany, on Monday (Reuters photo)
LONDON — Equity markets drifted lower on Monday as profit-taking cut short a rally sparked by solid US jobs data and optimism about the prospect of a US-North Korean summit meeting. Dealers said underlying sentiment remained upbeat but many investors, lacking fresh impetus to keep buying stocks, consolidated their positions.
"US stocks are mixed on the heels of last week's sharp rally that came courtesy of Friday's upbeat labour report, thawed geopolitical concerns and eased global trade uneasiness," analysts at the Charles Schwab brokerage said.
The US trend reversal in turn weighed on European stocks which came off their session highs towards the closing bell.
Frankfurt's DAX index, however, outperformed its peers after energy giant E.ON announced plans to take over Innogy, the renewables subsidiary of competitor RWE, in a deal valued at around 20 billion euros.
The deal fuelled a rally of shares in the companies involved, with E.ON shares up by more than 4 per cent in closing trade, and RWE stock just over nine percent higher.
'Best of both worlds'
Worldwide, investors were cheered by US Labour Department data that showed employers added a forecast-busting 313,000 jobs in February.
The closely-watched monthly report also revealed moderating wage growth compared with the January report, mitigating concerns the Federal Reserve will speed its pace of interest rate hikes.
"The best of both worlds for equity markets, with the economy in full swing but nary a sign of wage inflation," said Stephen Innes, head of Asia-Pacific trade at OANDA.
"It doesn't get much better than that for investors and at least for now has dampened the inflationary fears that weighed on investor sentiment in February."
Related Articles
Dec 11,2017
LONDON — Most Asian and European stock markets rose on Monday, tracking fresh records on Wall Street after forecast-busting US jobs data, as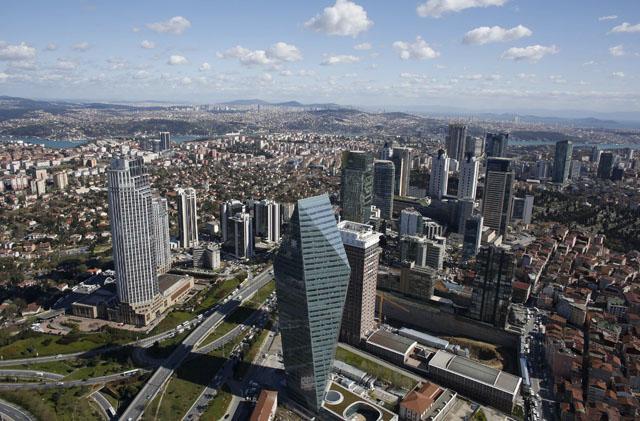 Apr 13,2015
Turkish President Recep Tayyip Erdogan dreams of transforming Istanbul into a financial hub that can rival Dubai or Singapore, but first he needs to win over would-be investors like Ali Bahcuvan.
Apr 05,2018
LONDON — Global stocks shot higher on Thursday as investors judged recent trade war fears were overblown, dealers said.In Europe, the French
Newsletter
Get top stories and blog posts emailed to you each day.