You are here
Fresh Gaza protests after Palestinian pay cut
By AFP - Apr 08,2017 - Last updated at Apr 08,2017
Palestinian supporters of Islamic Jihad Movement take part in a protest against Israel's siege on Gaza and decisions by the West Bank-based Palestinian Authority to impose pay cuts on its civil servants in the southern Gaza Strip town of Khan Yunis on Friday (AFP photo)
GAZA CITY, Palestinian Territories — Fresh protests against civil service pay cuts broke out in Gaza on Saturday, as pressure builds on Palestinian President Mahmoud Abbas to tackle the crisis.
The decision this week by the West Bank-based Palestinian Authority to slash the salaries of civil servants in the Gaza Strip has sparked days of protests.
Tens of thousands took to a square in central Gaza City on Saturday in the largest protest since the 30-per cent cut was announced, with demonstrators calling on Abbas to sack his government.
A handful of protesters announced they would begin a hunger strike, a spokesman told AFP.
Hamas, the Islamist movement that runs Gaza, has been at loggerheads with Abbas's Fatah Party since the former seized the Strip in a near civil war in 2007.
Fatah runs the West Bank, the other part of the Palestinian territories separated from Gaza by Israeli territory.
After Hamas seized power, around 70,000 PA employees in Gaza lost their posts but they were kept on its payroll, nevertheless.
Hamas set up its own parallel administration with 50,000 staff, whose salaries the PA refuses to pay.
The Fatah-run PA announced the pay cuts earlier this week, saying they were necessary because its budget has been hit by falling foreign aid.
In 2014, Fatah and Hamas agreed to form a unity government that was meant to resolve their dispute but it has remained stillborn, with no real control in either territory.
Local elections set for May have also been suspended in the Gaza Strip after infighting between Fatah and Hamas, though they are expected to take place in the West Bank.
UN Middle East envoy Nickolay Mladenov said he was "deeply concerned by the growing tensions in Gaza".
He said that while the Palestinian government faced difficult economic conditions, it should make spending cuts "with consideration to the harsh conditions under which people in Gaza live".
He urged both parties to work together to resolve the crisis and "bring about real national reconciliation that ends the division".
Israel has maintained a blockade of Gaza for a decade, severely damaging the enclave's economy.
Related Articles
Jun 13,2017
GAZA CITY, Palestinian Territories- Hamas this week marks 10 years since taking power in Gaza with the Palestinian enclave at risk of confli
Mar 25,2015
The Palestinian Prime Minister kicked off a visit to the Gaza Strip on Wednesday in a renewed effort to resolve an eight-year rift with the rival Hamas group, which controls the tiny coastal territory.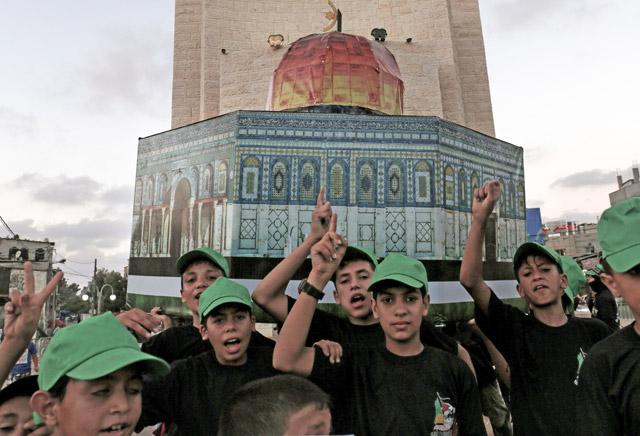 Aug 06,2017
GAZA CITY, Palestinian Territories — Palestinian president Mahmud Abbas has pledged to increase sanctions on the Gaza Strip, draw
Newsletter
Get top stories and blog posts emailed to you each day.