You are here
European regulator tells banks to shun bitcoin
By Agencies - Jul 05,2014 - Last updated at Jul 05,2014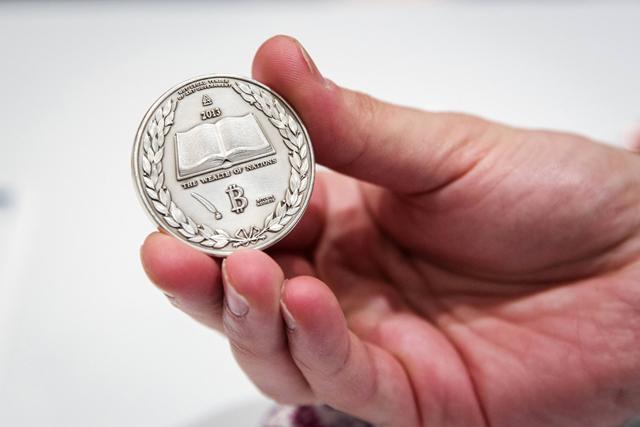 LONDON — Europe's top banking regulator on Friday called on the region's banks not to deal in virtual currencies such as bitcoin until rules are developed to stop them being abused.
The European Banking Authority (EBA) said it had identified more than 70 risks related to trading in virtual currencies, including their vulnerability to crime and money laundering.
The London-based body in a statement advised European financial institutions against "buying, holding or selling virtual currencies while no regulatory regime is in place".
"A regulatory approach to address these risks would require a substantial body of regulation, some components of which would need to be developed in more detail," it added.
Virtual currencies, most famously bitcoin, have come under increasing scrutiny by financial regulators as their popularity has grown.
Launched in 2009 by a mysterious computer guru, bitcoin is a form of cryptography-based e-money that offers a largely anonymous payment system and can be stored either virtually or on a user's hard drive.
Backers say virtual currencies allow for an efficient and anonymous way to store and transfer funds online.
But regulators argue the lack of legal framework governing the currency, the opaque way it is traded and its volatility make it dangerous.
Mt. Gox, once the world's biggest Bitcoin exchange, filed for bankruptcy in Japan this year and at least 11 banks in its key market of China have stopped handling the currency.
Bitcoin's reputation was also damaged when US authorities seized tens of thousands as part of an investigation into dark Web bazaar Silk Road.
"We want investors to understand fully the magnitude of the risks attached to this currency," said Olivier Vigna, chief economist of France's market watchdog AMF.
Bitcoin prices surged to $1,240 in November last year before they crashed following moves by exchanges, financial institutions and the government to rein in the virtual currency.
They currently trade at more than $600 a bitcoin.
The EBA said that the risks of virtual currencies "outweigh the benefits", such as faster and cheaper transactions, "which in the European Union remain less pronounced".
The authority added it was also concerned that "anyone with a sufficient share of computational power" could exploit flaws in a virtual currency.
Separately, Russia's central bank said last week that virtual currencies such as bitcoin could have a future but warned that it could move to regulate their use in Russia.
"One shouldn't reject these instruments, perhaps they really have a future, but in our country the criminal world immediately starts to use everything new," said Georgy Luntovsky, the central bank's first deputy chairman.
"Perhaps after a certain time we will make a decision about some legislative regulation of this issue," Luntovsky told journalists at a banking conference in St. Petersburg, adding that the central bank and government were discussing the matter.
The central bank had already warned Russians in January that transactions involving bitcoin were highly speculative and that the unit carried a large risk of losing its value.
Russians prosecutors subsequently issued a statement saying the ruble was the sole official Russian currency and that bitcoin could be used for illegal activities such as money laundering and financing terrorism.
Related Articles
Feb 22,2014
The Central Bank of Jordan (CBJ) on Saturday warned the public against the use of virtual currencies, particularly bitcoin, saying they are not legal tender.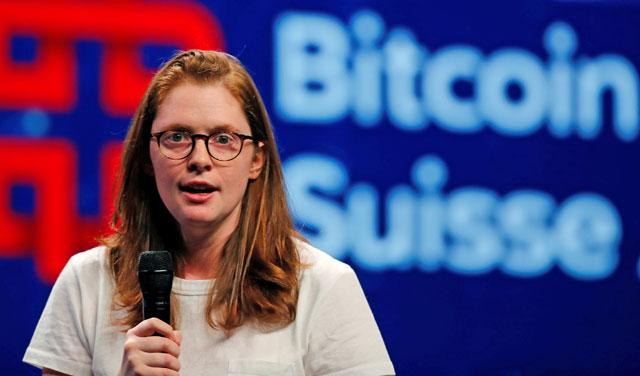 Mar 29,2018
ZURICH — Switzerland has become a global hub for cryptocurrencies and the blockchain technology they are built on, with investors flocking t
Mar 11,2014
A US financial regulator warned consumers Tuesday that using the online currency bitcoin is fraught with risks including theft by hacking and fraud.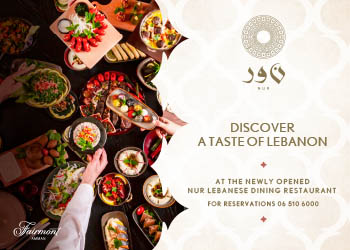 Newsletter
Get top stories and blog posts emailed to you each day.