You are here
Electric battery car market share overtakes diesel in June
By AFP - Jul 19,2023 - Last updated at Jul 19,2023
PARIS — Sales of new electric battery vehicles overtook diesel car purchases in Europe for the first time last month but activity is far from pre-pandemic levels, a lobby group said on Wednesday.
In June, the market share for cars running on electric batteries rose to 15.1 per cent, according to the European Automobile Manufacturers' Association (ACEA), with more than 158,000 units sold in the EU.
Most EU markets recorded double or even triple-digit per centage gains, with heavyweights Germany, France and the Netherlands all posting increases of more than 50 per cent.
Petrol remained the new car fuel type with the largest market share at 36.3 per cent, while hybrid electric vehicles were second at 24.3 per cent.
Automakers and consumers are looking to steer away from vehicles running on polluting fossil fuels in a bid to reduce greenhouse gas emissions and fight climate change.
A searing heatwave that has engulfed large parts of Europe this month has reinforced concerns about the impact of global warming on the planet.
The ACEA said new EU car registrations in the first six months of 2023 increased by 17.9 per cent with 5.4 million new units.
But it noted that cumulative volumes for the period were 21 per cent lower than in 2019, the final full year before the coronavirus pandemic which upended the industry and the global economy.
Lockdowns and restrictions on daily life decimated economic activity, while the reopening of economies saw the industry challenged by disrupted supply chains and inflation.
A 17.8 per cent growth of the car market in the European Union in June was due to a low comparison base last year, "primarily driven by vehicle component shortages", said the ACEA.
However, "the recent month's improvements indicate that the European automotive industry is recovering from supply disruptions caused by the pandemic", it added.
Related Articles
Jul 24,2021
PARIS — Electric cars — key to reducing emissions and meeting climate change goals — have boosted their market share in Europe, data showed
Jul 08,2021
The EU plans to be carbon neutral by 2050, but petrol and diesel cars remains the continent's main mode of transport and the pride of its globally admired marques.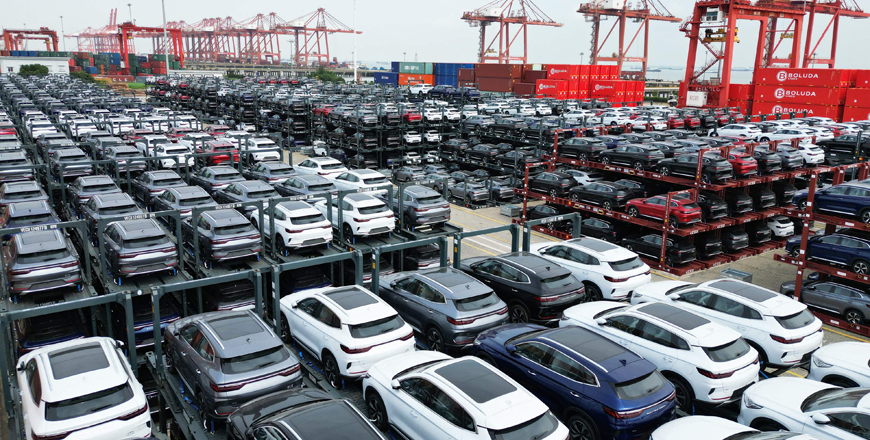 Sep 13,2023
STRASBOURG — Brussels will investigate Chinese state subsidies for electric cars, the EU chief said on Wednesday, vowing to defend Europe's