You are here
Egypt's inflation hits three-decade high
By Reuters - May 10,2017 - Last updated at May 10,2017
People wait to buy subsidised food contributed by the ministry of defence and military production of the Egyptian armed forces in Cairo, Egypt, on Wednesday (Reuters photo)
CAIRO — Egypt's inflation rose to a three-decade high in April, piling pressure on the government to keep a lid on prices as it embarks on politically sensitive economic reforms likely to push them higher.
Import-dependent Egypt has been hit by soaring inflation since it floated its currency in November, allowing it to roughly halve in value. The float marked the opening salvo in a three-year, $12 billion International Monetary Fund reform programme that includes tax hikes and subsidy cuts.
Annual urban inflation rose in April to 31.5 per cent from 30.9 per cent in March, the official statistics agency, CAPMAS, said. That was the highest since June 30, 1986, when it reached 35.1 per cent, according to Reuters data.
Core inflation, which strips out volatile items like food, decreased marginally to 32.06 per cent in April from 32.25 per cent in March.
Rising prices present a challenge for President Abdel Fattah Al Sisi and his government, which have pledged to push ahead with sensitive austerity measures like fuel and electricity price hikes.
Food prices have spiked, rising by 43.6 per cent year-on-year in April ahead of the holy month of Ramadan, when demand peaks because of heavy consumption following dawn-to-dusk fasting.
On Tuesday the government allocated 1 billion Egyptian pounds ($55 million) in subsidies to ease Ramadan food purchases.
"Everything is so expensive. We can't afford to eat. I don't know what to buy," said Baheega Mostafa, a housewife shopping for food. "I voted for Sisi. Unfortunately. I regret it very much."
Though month-on-month inflation has eased in recent months, suggesting the worst of the price rises has passed, yearly inflation above 30 per cent has confounded expectations and sown uncertainty into Egypt's economic reforms, analysts said.
"The higher inflation comes contrary to what the ministry of finance, the prime minister and the IMF was expecting — that inflation should cool down so they would be ready for some kind of subsidy cuts starting in July," said Allen Sandeep, head of research at Naeem Brokerage in Cairo.
An IMF delegation is in Cairo to review Egypt's progress with the reforms, a condition for disbursing a second instalment of the loan programme, expected in June.
The fund said this month that lowering inflation is key to keeping the country's economic reforms on track, but how Egypt can rein in prices remains uncertain.
The IMF has suggested that raising central bank rates could help bring down inflation, but analysts say lending activity has already slowed since Egypt hiked rates 300 basis points after the float, and further tightening could sap economic activity.
The central bank's monetary policy committee is due to meet on May 21 to discuss interest rates.
Related Articles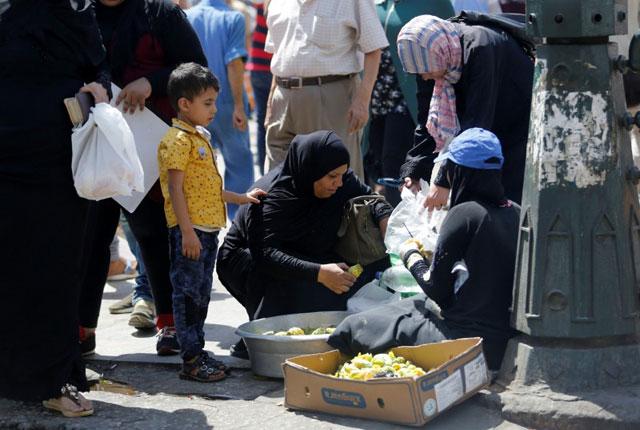 Jan 10,2018
CAIRO — Egypt's annual inflation rates dropped in December to their lowest levels since the country floated its pound currency in November 2
Jul 15,2017
CAIRO — The International Monetary Fund (IMF) has approved a second tranche of a $12 billion loan to Egypt, praising the country's tough eco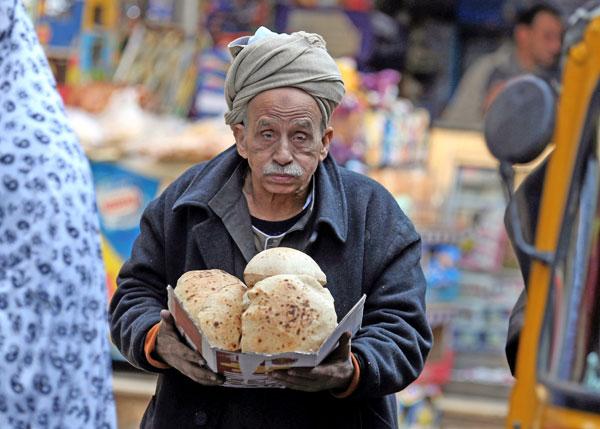 Jan 10,2017
CAIRO — Annual consumer price inflation in Egypt's cities soared to a second straight eight-year high in December, hitting 23.3 per cent on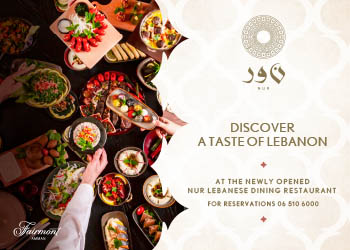 Newsletter
Get top stories and blog posts emailed to you each day.