You are here
China's Bright Food to buy control stake of Israel's Tnuva
May 22,2014 - Last updated at May 22,2014
SHANGHAI/TEL AVIV — China's Bright Food Group Co Ltd has struck a deal to buy control of Israel's largest food company, gaining new products and technology as it chases rivals that have overtaken it in China's fast-growing cheese and dairy markets.
State-owned Bright Food said on Thursday it would buy 56 per cent of dairy firm Tnuva from private equity house Apax, under the terms of a preliminary accord.
Bright Food did not disclose the sum, but Israel's Mivtach Shamir Holdings, another major shareholder in Tnuva, said the deal valued all of the dairy company at about $2.5 billion, up from $1 billion when Apax and Mivtach took control in 2008.
The deal, the latest in a multi-billion dollar overseas acquisition spree by Bright Food, will give the Chinese firm access to new cheese products and the Israeli firm's technological know-how in dairy production, trade sources and analysts said.
Best known for its cottage cheese, Tel Aviv-based Tnuva had 2013 revenue of 7.17 billion shekels ($2.05 billion) from the sale of a range of cheeses, as well as milk, yoghurt, meat and eggs.
The sale of one of Israel's leading companies has been strongly criticised by some Israeli lawmakers.
"What normal country puts its food security and its entire milk industry in the hands of China?" said opposition member of parliament Shelly Yachimovich, who called for Tnuva instead to be floated on the Tel Aviv Stock Exchange.
But Israel's government has recently been encouraging more Chinese investment in the country.
The deal is one of the biggest ever in Israel's consumer goods market. While large foreign acquisitions of Israeli high-tech firms are common, companies focused on its small domestic market are viewed as less attractive.
The investment comes as increasingly affluent Chinese consumers opt to pay more for imported goods in the wake of safety scandals in local food supply chains, attracting the attention of global food giants as well as China's producers.
The Chinese cheese market will be worth 2.7 billion yuan ($433.13 million) this year, doubling to 5.3 billion yuan by 2018, according to consultancy Euromonitor.
"China is still a niche market but there's lots of room for growth. We're getting increasing interest from international clients who are interested in China," said Matthieu David-Experton, Shanghai-based chief executive officer at Daxue Consulting.
"The imported aspect is key because it makes it a more premium product in China and plays into the food safety trend," he added.
High tech
Mivtach said it was holding talks with Bright Food as to whether it will join Apax in the deal and sell its 21 per cent stake in Tnuva. Mivtach has a "tag-along" option giving it the right to sell its stake together with the Apax sale.
Bright Food will pay Apax slightly less than $1 billion in cash for its 56 per cent stake and will assume Apax's share of bank loans totalling 1.9 billion shekels, said a source with knowledge of the deal. If it also buys Mivtach's stake, then Bright Food will take on the full loans amount. No deal with the banks has been reached yet.
One option being considered by Bright Food is to bring in a partner, Chinese state-supported private equity firm Sailing Capital Management, to buy Mivtach's stake, the source added.
A group of kibbutzim, or cooperative farms, own the rest of Tnuva. Bright Food said it would look to strengthen cooperation with smaller shareholders, rather than buy them out, and hopes to close the deal by the end of the year.
As China's cheese market has developed, Bright Food has lost out. The country's dominant cheese producer with a quarter of the market by value in 2009, it dropped down to 8.3 per cent last year, according to Euromonitor data.
The deal could also give Bright Food access to Tnuva's dairy processing technology, increasing its dairy output, analysts said. Bright Food was China's fourth-biggest dairy producer last year by retail value.
"Israel is a country with highly developed agriculture and animal husbandry techniques. Tnuva, as Israel's largest food company, has a long history, and various products and large market share," a Bright Food spokesman indicated in a text message to Reuters.
Bright Food has been making ripples globally in the past few years, with deals to buy Australian branded food business Manassen Foods, and British breakfast cereal maker Weetabix that valued the firms at A$500 million ($460.85 million) and 1.2 billion pounds ($2.03 billion) respectively.
In January, Bright Food bought Australian dairy company Mundella Foods, while previous purchases included New Zealand's Synlait Milk Ltd.
Bright Food owns four Chinese mainland-listed companies including Shanghai Jinfeng Wine Co, Shanghai Haibo Co, Shanghai Maling Aquarius Co and Bright Dairy & Food Co.
Separately, Australian energy giant Woodside Petroleum said this week that it has pulled out of the massive Leviathan gas joint venture off the coast of Israel — one of the largest deposits found in the world.
The company said it had terminated an early-stage agreement with the Leviathan partners, led by US oil producer Noble Energy, to take a 25 per cent stake worth an estimated $2.5 billion in the discovery.
According to Woodside Chief Executive Peter Coleman, negotiations between the parties, which started in late 2012, failed to reach an acceptable outcome on development and supply agreements.
"All parties have worked very hard to secure an outcome which would be commercially acceptable, but after many months of negotiations it is time to acknowledge we will not get there under the current proposal," he said.
"While Woodside's commitment to growth is strong, even stronger is our commitment to making disciplined investment decisions," Coleman added. "I would like to acknowledge and thank the Leviathan Joint Venture participants and the Israeli government for working with us."
Talks were drawn out as the Israeli government drew up a policy for gas exports. It finally approved the export of up to 40 per cent of what it extracts from Leviathan and another field, Tamar, off its Mediterranean coast.
At the time, Israeli Prime Minister Benjamin Netanyahu said the exports would bring in some $60 billion to state coffers during the next 20 years.
Woodside signed a non-binding memorandum of understanding in February this year outlining its intention to take a stake in the project, running all the downstream gas production operations, with Noble in charge of upstream processing.
The Leviathan field's size is estimated at 535 billion cubic metres of natural gas, along with 34.1 million barrels of condensate, and has been hailed as the largest gas deposit found in the world in a decade.
RBC Capital Markets analyst Andy Williams said it was good that Woodside walked away when the numbers did not add up.
"It all comes down to the economics," he said. "If it doesn't work for you then you cut it and go."
Woodside has been under pressure to find new sources of growth after the Perth-based company and partners including Royal Dutch Shell and BP last year delayed the multi-billion-dollar Browse gas-export project off Western Australia.
Analysts said the company would likely use the money saved to target acquisitions elsewhere or return cash to shareholders via a special dividend.
Related Articles
Oct 30,2016
KARACHI, Pakistan — China's Shanghai Electric power company will buy a controlling stake in K-Electric, a power generation and distribution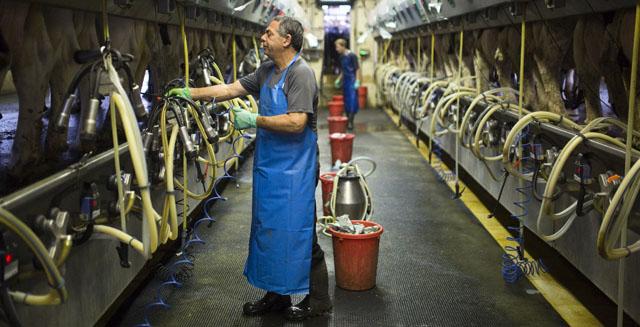 May 19,2015
Decades ago Israeli dairy farmers confronted a quandary: how could they provide milk to a fast-growing population in a country that is two-thirds desert, with little grazing land?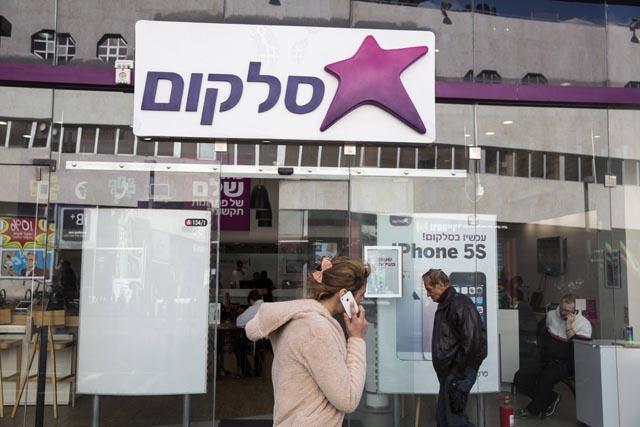 Feb 13,2014
Israeli conglomerates will offload billions of dollars worth of assets over the next few years to comply with a new law designed to promote competition and dilute the power of big business in a country where a few tycoons control much of the economy.
Newsletter
Get top stories and blog posts emailed to you each day.