You are here
Amazon expands global reach with Souq.com buy
By AFP - Mar 28,2017 - Last updated at Mar 28,2017
Russ Grandinetti, Amazon senior vice president for international consumer, poses for camera at Souq.com office in Dubai, United Arab Emirates, on Tuesday (Reuters photo)
DUBAI — Tech giant Amazon expanded its global reach on Tuesday with the announcement of a deal to buy Dubai-based Souq.com, the Middle East's largest online retailer.
The agreement, the financial details of which were not disclosed, brings Amazon into a fast-growing market, as it continues to invest in its core retail network despite expanding into a wide range of services.
It appears competition was fierce to acquire Souq.com, with the Amazon deal announced just a day after Dubai-based Emaar Malls confirmed offering $800 million to acquire the site.
Amazon had walked away from talks with Souq.com earlier this year, but it reportedly came back with an offer of $650 million.
Founded in 2005 as an auction site, Souq.com has evolved into a retailer and a marketplace for third-party sellers.
In a joint statement announcing the agreement, the two companies said the deal would be finalised this year "subject to closing conditions".
Souq.com Chief Executive and co-founder Ronaldo Mouchawar called the agreement "a critical next step in growing our e-commerce presence on behalf of customers across the region".
"By becoming part of the Amazon family, we'll be able to vastly expand our delivery capabilities and customer selection much faster, as well as continue Amazon's great track record of empowering sellers," he said in the statement.
Amazon Senior Vice President Russ Grandinetti said the deal made sense as both companies "share the same DNA".
"We're both driven by customers, invention and long-term thinking," he said.
"We're looking forward to both learning from and supporting them with Amazon technology and global resources."
Souq.com won a major vote of confidence last year and emerged as the highest-valued internet company in the region when it secured $275 million in funding from international investors to support its growth.
At the time, Mouchawar said the e-commerce market in the Middle East was "growing very fast" and expected to reach $20 billion in 2016.
Known for its huge online retail operations, Amazon has been expanding into areas including cloud computing and streaming video where it is trying to rival Netflix.
But online shopping remains at its core, with its retail operations taking in $26 billion in North America and $14 billion in the rest of the world in the last quarter of 2016.
Samih Toukan, the head of Jabbar Internet Group, an early investor in Souq, hailed the deal on Twitter, writing: "History is made".
He described the acquisition as the "biggest regional tech deal" since Yahoo! in 2009 purchased Maktoob, the first provider of Arabic e-mail services.
Mouchawar launched Souq from within Maktoob, which he joined after he landed in the United Arab Emirates in 2000. Born in Syria, Mouchawar had studied engineering and worked for several tech companies in the United States.
"This is a milestone for the online shopping space in the region," he said in a later statement to staff posted on Souq.com's website.
In an interview with Al Arabiya news channel, Mouchawar said he would remain as the chief executive of Souq.com, and that the company would keep its workforce.
Souq.com attracts over 45 million visits per month.
Related Articles
Nov 13,2016
DUBAI — Dubai business magnate Mohamed Alabbar announced on Sunday the launch of a $1-billion regional e-commerce site in a joint venture wi
Apr 01,2017
AMMAN – Inspired by a workshop and a speech delivered by a Microsoft representative, Samar Saad is now planning to major in computer and inf
Jun 22,2017
When Jeff Bezos first launched Amazon.com in 1994, he gave himself a 30 per cent chance of success — slightly better than the 1 in 10 odds f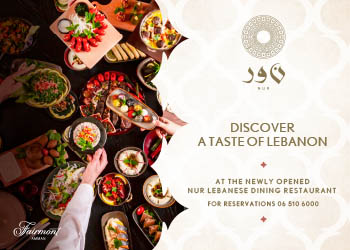 Newsletter
Get top stories and blog posts emailed to you each day.