You are here
Afghan car buyers urged to defy the 'curse of 39'
By Agencies - Jul 22,2014 - Last updated at Jul 22,2014
KABUL — Afghans' aversion to the number 39 due to its mysterious connotations of prostitution forced the government on Tuesday to appeal for people to stop refusing vehicle licence plates containing the much-feared figure.
The "curse of 39" has struck repeatedly in recent years, returning as registration number combinations cycle over, with car dealers complaining they get stuck with vehicles that they are unable to sell due to a bizarre urban legend.
According to many Afghans, "39" got its bad reputation through a well-known pimp who was often identified by the number on his car plates as he drove around Herat, the western city that lies close to the border with Iran.
The man's seedy image and illicit business meant that the number became associated with immorality. Apocryphal or not, the tale spread to other Afghan cities — and the curse was born.
Now anyone seen sporting a "39" licence plate is in danger of being linked to the underground sex industry that is taboo in the devoutly Muslim nation.
The vehicle licensing system is now putting 39 at the front of plate numbers, causing a backlog of sales as potential buyers refuse to make a purchase that could bring ridicule.
"We cannot remove 39 — this is illogical to remove a number from the whole system," interior ministry spokesman Sediq Sediqqi told the Tolo news channel. "The people should accept the number plates that contain 39 so that the process of registering cars resumes again."
"We cannot change the system, we have to change the people's mentality toward that number," he said.
The Kabul traffic department, which issues licence plates in the capital, said it had 800 plates that no one would take.
"This has harmed our revenue," General Assadullah, head of the Kabul traffic department, told AFP. "Revenue has gone down by a half this year. The process of distributing new number plates has been very slow because the registration is now beginning with 39 and people don't want to take them."
Buyers are alleged to pay bribes to avoid the number in new vehicles, while owners who do have 39 in their plates often doctor their plates illegally using white paint to change the digits.
"The people who fan this idea are those who are corrupt and those who intentionally want to misuse it for their own benefit," said Sediq, implying that the rumour-mongers are those who benefit from accepting bribes.
Separately, a $375 million hole in the Afghan budget is threatening public projects and civil servants' salaries, officials say, putting the aid-dependent economy under stress just as Afghanistan awaits a new leader and foreign troops prepare to go home.
US, UN and Afghan finance ministry officials have discussed ways to resolve what they say has become a critical situation for the budget, with civil projects most at risk as international assistance starts to taper off.
"If the political situation of the country does not become normal and businesses do not start again soon this problem will become even more worrying," Alhaj Muhammad Aqa, director general of the treasury at the finance ministry, told Reuters.
"We will not only face problems in paying salaries of employees but we will have difficulties in other issues too," he said.
Funding for security will not be affected, as costs are met by foreign governments which recognise that any chance of stability in Afghanistan rests on quelling the Taliban insurgency.
The international community poured billions of dollars of aid into Afghanistan during Hamid Karzai's rule, but the country's next leader could struggle to receive the same levels of support.
Ex-World Bank official Ashraf Ghani, presidential election frontrunner, has called for radical economic reforms, while former foreign minister Abdullah Abdullah campaigned on job creation and fighting corruption.
"We have to put pressure on the international community to help us cope with this problem," Aqa said.
Officials put the growing hole in the $7.6 billion budget down to a sharp decline in domestic revenue, forcing some development projects to be put on hold. So far this year, the shortfall stands at $375 million due to falling customs, the finance ministry says.
About a third of the overall budget is earmarked for development projects, ranging from building schools and hospitals to roads.
Jobs under threat
Employees of a project producing electronic identification cards, a task jointly managed by the interior and communications ministries, said they have been told their jobs might go.
"The head of the treasury department of the finance ministry came with his team to our office and told us that there is a shortfall of around $500 million, and they have to cut from every development project," Homayun Mohtat, head of the electronic ID card department, said.
Some employees said they had not been paid for months.
International assistance covers $5 billion of this year's budget, with the remainder filled by domestic revenue raising, mainly in the form of customs duties.
But customs revenue and imports are down since the start of the year, the finance ministry says. Taxes and exports contribute little to the state finances.
The UN envoy to Afghanistan Jan Kubis said recently that Afghan revenue was much less than expected and the budget was a major problem. He said international donors and the finance ministry were meeting to agree a way to cover the hole.
The UN office in Afghanistan and the US embassy in Kabul declined further comment.
In January, US lawmakers halved development aid to $1.2 billion for the 2014 fiscal year and with most foreign troops due to leave by the year's end, the new Afghan administration is being left, more than ever, to stand on its own feet.
After a dozen years of massive international aid efforts, Afghanistan is still one of the world's poorest countries. The US decision to cut aid is also expected to shape the contributions of other donor nations.
Foreign powers have poured billions of dollars of aid into Afghanistan since the fall of the Taliban in 2001, but the country's next leader is unlikely to receive the same levels of financial support.
The prospect of dwindling inflows of foreign aid could stoke uncertainty as the United States and other NATO countries move to end their long war in Afghanistan, and as Washington seeks an agreement that would permit some US forces to stay there beyond 2014.
Related Articles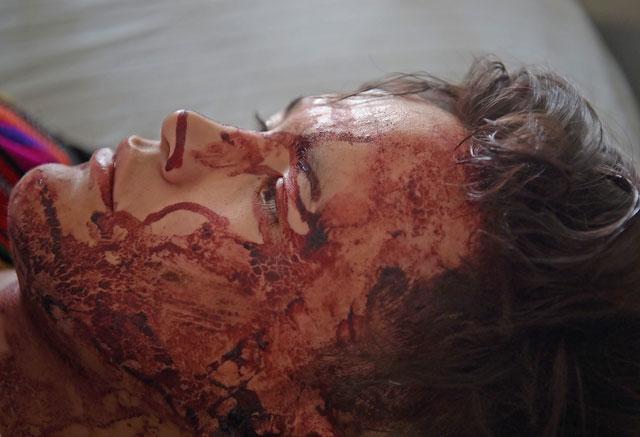 Mar 21,2018
KABUL — A suicide bomber on Wednesday killed at least 26 people, many of them teenagers, after detonating a device among a crowd of people i
Jul 31,2017
KABUL — A suicide bomber blew himself up outside the Iraqi embassy in Kabul on Monday and militants breached the compound, Afghan officials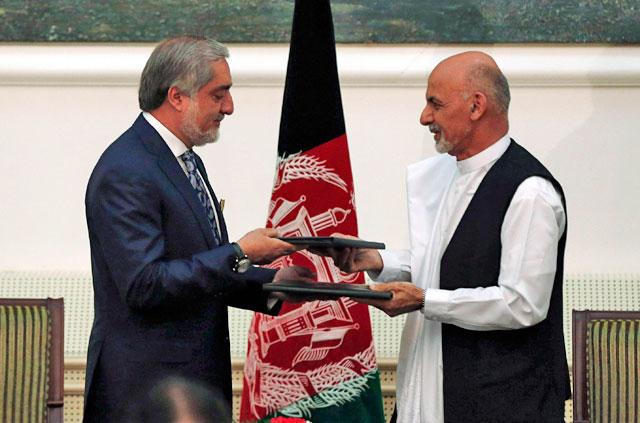 Sep 21,2014
Former finance minister Ashraf Ghani was named Afghanistan's president-elect on Sunday after he signed a deal to share power with his opponent, ending months of turmoil over a disputed election that destabilised the nation as most foreign troops prepare to leave.
Newsletter
Get top stories and blog posts emailed to you each day.