You are here
Ogilvy's Paul O'Donnell voted president of EACA
May 12,2020 - Last updated at May 12,2020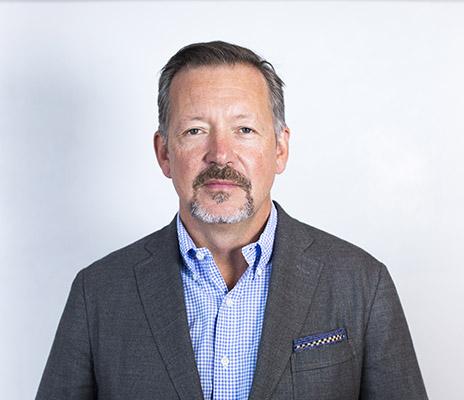 Paul O'Donnell, Chief Executive of Ogilvy EMEA, has been voted as the new president of the European Association of Communications Agencies (EACA) for a two-year term. He succeeds Dominic Grainger, Chief Executive Officer, WPP Specialist Communications, who has been EACA's head since 2016.
O'Donnell's two-year tenure will be focussed on increasing co-operation and collaboration across Europe as the world's largest advertising market responds to the twin challenges of coronavirus and Brexit.
Tamara Daltroff, EACA Director General, said: "I could not be more delighted that Paul accepted to take on the presidency role. In this difficult period, Paul is the perfect senior agency leader to guide EACA and the industry with his experience and knowledge. The agency world has been through fundamental changes over the last decade and continues to evolve in these very dynamic times. On behalf of all EACA members, I also want to thank Dominic for his leadership and outstanding involvement during his tenure. He has played a key role for EACA over the last four years."
O'Donnell said: "It is with great pleasure to take on my new responsibilities as president of the EACA and to continue the great work done by Dominic. Although we are in extremely challenging times, I am confident that with the support and strength of the committee we will be able to achieve many things."
O'Donnell has been with Ogilvy for over 30 years. He has worked in Europe, Asia-Pacific and Latin America, running geographic operations and working with major international and local clients. In May 2014, O'Donnell was appointed Chief Executive, Ogilvy EMEA. He is a member of the agency's International Executive Management Group and an Executive Partner of the Ogilvy Group Worldwide.
In addition to representing European agencies to the EU Institutions in Brussels, EACA runs the Effie Awards Europe to reward the most effective campaigns in Europe; and the IMC European Awards to recognise the best brand activation efforts in the region. In the last few years, EACA has also created Inspire! by eaca, a hub for education and training opportunities in the commercial communications industry.
up
21 users have voted, including you.
Newsletter
Get top stories and blog posts emailed to you each day.