You are here
Fine Hygienic Holding to begin study for a 6th paper mill
Feb 09,2020 - Last updated at Feb 09,2020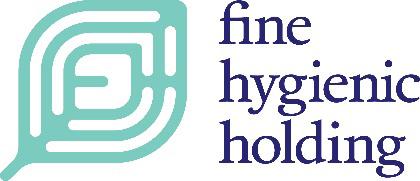 Fine Hygienic Holding (FHH), one of the world's leading Wellness Groups and manufacturer of hygienic paper products, will begin evaluating strategic locations for the establishment of a sixth paper mill.
The group, which earned the well-deserved award, "Sterilised Brand of the Decade" earlier this year, has been moving from strength to strength and continues to see rapid business expansion. Regarding the project, CEO of Fine Hygienic Holding, James Michael Lafferty has stated, "We are completely sold out of papermaking capacity; and, our branded business is growing in strong double-digits.
We must keep an eye towards the future, and given lead-times for paper mills to be fully commissioned, to be prudent we must begin now." Fine currently has 5 paper mills, located throughout the MENA region, operating at full capacity, with a total annual production of over 170,000 tonnes.
In a calculated move, the group is undertaking site evaluations at four main production sites in Jordan, Egypt, KSA and the UAE. Lafferty explained that each of the group's sites present unique advantages and challenges.
He assured that "we will approach this investigation in a disciplined and rigorous manner and make the right strategic choice for FHH. We are preparing to seek proposals from several proven suppliers to begin the feasibility study and cost estimates".
Newsletter
Get top stories and blog posts emailed to you each day.