You are here
Boulevard wraps up 'Neon Summer'
Sep 08,2019 - Last updated at Sep 08,2019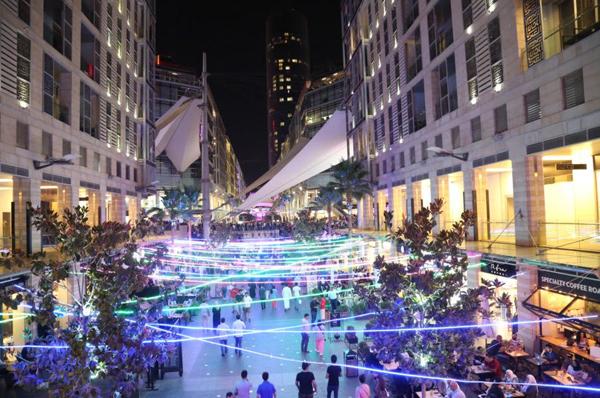 The Boulevard wrapped up its summer festival "Neon Summer" after extending for one full month starting from August 8 till September 8. Neon Summer at The Boulevard marked the celebrations of Abdali's fifth year anniversary whereby the promenade magically glowed with lighting, decoration and neon structures. The bright and vibrant colours reflected the happy vibes of summer.
During the event period, The Boulevard featured a number of attractions including the fountain of bubbles, the arcade games area which created feelings of nostalgia for adults and excitement for children.
The event also included the spine chilling Phobia as a haunted house for visitors to enjoy. During Eid Al Adha, The Boulevard organised a variety of live performances and throughout the entire duration of the event, special neon characters and LED dancers were roaming around and taking memorable photos of the visitors.
With more than 400,000 visitors during this one-month period, The Boulevard remains the top destination for events and entertainment all year round, attracting tourists and locals of different ages and nationalities.
Coming up next is the French Week at The Boulevard in collaboration with CAFRAJ. The event exposes Jordanians and expats to the beauty of the French culture with mixed entertainment, decoration and food components starting from the September 14, 2019.
up
18 users have voted, including you.
Newsletter
Get top stories and blog posts emailed to you each day.