You are here
ABS holds graduation ceremony
Jun 23,2019 - Last updated at Jun 23,2019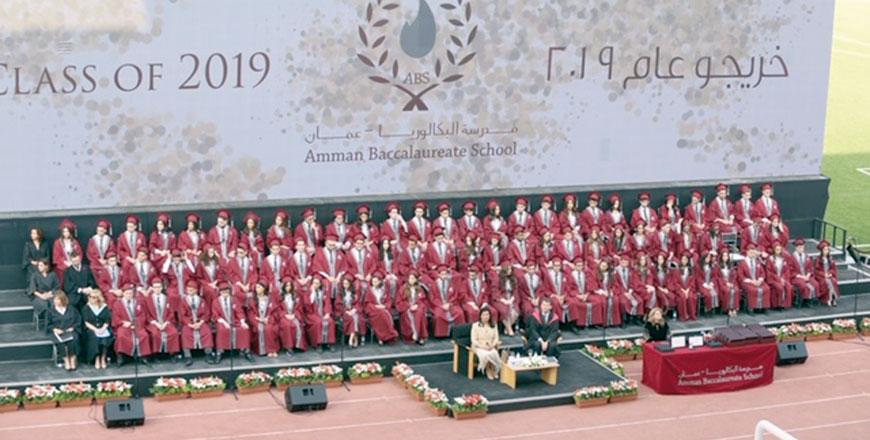 The Amman Baccalaureate School (ABS) celebrated its 35th graduation on Friday, June 14, with its annual ceremony at the school arena.
On behalf of HRH Princess Sarvath El Hassan, chair of the board of trustees, HRH Princess Sumaya Bint El Hassan presented the graduates with their certificates and delivered an address, which served to inspire students in their future studies, careers and lives.
Emphasising the importance of Arab values and of celebrating their culture in an ever-changing and challenging world, Princess Sumaya encouraged the high-school graduates to embark with joy on a life's journey that has been made possible by the deeds and achievements of their predecessors.
HRH asked the students to be true to themselves and to remember the nurturing environment of the ABS and of Jordan, a nation to be proud of.
Newsletter
Get top stories and blog posts emailed to you each day.